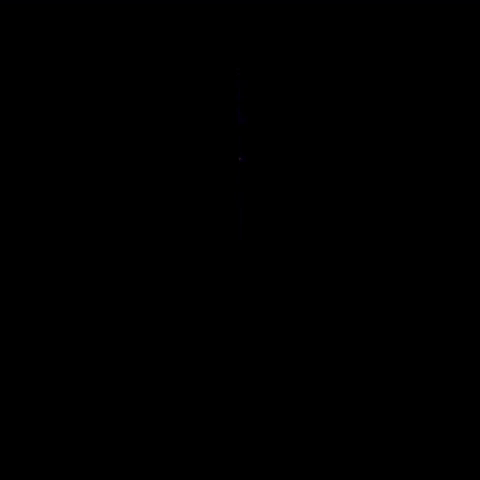 UNSANE Announces New North American And European Fall Tour In Support Of Southern Lord-Bound Sterilize LP – NYC noise rock trio UNSANE confirms more than a month of new North American tour dates for the fall months, as well as additional European tour dates, in support of their crushing eighth LP, Sterilize, which is set for release through Southern Lord on September 29th. [MORE…]
NECK OF THE WOODS: Vancouver Progressive Death Dealers Issue New "Face Of The Villain" Single – Vancouver, British Colombia-based NECK OF THE WOODS has unleashed another slab of progressive death metal from their impending album The Passenger upon the public, releasing the track "Face Of The Villain." NECK OF THE WOODS issues of the new track, "False promises and selfishness lead to unavoidable failure. Some people are not meant to lead." [MORE…]
DAYDREAM XI: The Circus Of The Tattered And Torn Streaming – New label home Sensory Records is now streaming Brazilian progressive rock/metal outfit DAYDREAM XI's glorious new album, The Circus Of The Tattered And Torn, more than two weeks ahead of its official street date. [MORE…]
BRANDON SEABROOK'S NEEDLE DRIVER: Debut To See Release Via Nefarious Industries; Band Features "NYC's Best Guitarist" + Members Of Ani Defranco, Zevious, Sabbath Assembly – Nefarious Industries confirms the impending release of Needle Driver, the debut recordings from New York City-Based exploratory/alternative metal outfit, BRANDON SEABROOK'S NEEDLE DRIVER.
BRANDON SEABROOK'S NEEDLE DRIVER is the newest project of New York-based avant-jazz guitarist Brandon Seabrook, also of Die Trommel Fatale, Seabrook Power Plant, and many others. He's been named "NYC's Best Guitarist" by the Village Voice, his work has been profiled by NPR, The Wall Street Journal, Fret Board Journal, and more. Formed in 2012 for a set at the Alternative Guitar Festival in NYC, BRANDON SEABROOK'S NEEDLE DRIVER also features drum leviathan Allison Miller (Ani Defranco), and electric bass virtuoso Johnny Deblase (Zevious, Sabbath Assembly). [MORE…]
IRON MONKEY Shares New Music Video For "9-13" Via Decibel Magazine – Cult UK doom/sludge outfit IRON MONKEY has shared the official video for "9-13", the title track of their first new full-length in nearly two decades. Watch the Jack Atherton-directed clip now via Decibel Magazine HERE. [MORE…]
EXHUMED Shares New Music Video For "Lifeless" Via Loudwire – Gore metal maniacs EXHUMED has shared the official music video for "Lifeless" off their impending new full-length album Death Revenge. Watch the horror-filled clip now via Loudwire HERE. Issues frontman Matt Harvey: "Following sequentially through the album's track list, we are stoked to lay 'Lifeless' on you. 'Defenders Of The Grave' is the introduction for the tale of Death Revenge and 'Lifeless' sets the actual plot that continues for the rest of the record in motion. Fitting with the vibe of the storyline as a whole, the clip focuses more on story elements and vibe rather than close up shots of guitar-noodling. I think it sets the tone nicely. Cheers!" [MORE…]
AGUSA: Laser's Edge To Release Eponymous Third Album By Swedish Psychedelic/Progressive Rock Alchemists In October – Swedish psychedelic/progressive rock alchemists AGUSA present their third full-length album, and second for Laser's Edge, simply titled Agusa. The label will release the sprawling new LP worldwide in late October, unveiling the record's artwork and information this week. The follow-up to 2015's Agusa 2 (Två ) sees the AGUSA circle expanding their kaleidoscopic output which conjures images of nature and the cosmos, their extensive passages again leading the listener into fantastic realms of a possibly supernatural or parallel existence. While Agusa 2 (Två) engulfed forty minutes of music through two massive tracks, Agusa sees the band delivering their singular brand of trance-inducing, folk-inspired, occult rock through more traditional track lengths, offering five songs which range from five to ten-and-a-half minutes in length and are a bit heavier than the album's predecessors. [MORE…]
SUPERJOINT Prepares For US Headlining Tour Later This Month – The anticipated third leg of SUPERJOINT's US live invasion will begin on September 22nd in New Orleans, Louisiana. The band will pillage their way through over two-dozen venues across the country including a stop at this year's edition of Rock 'N' Shock in Worcester, Massachusetts, the trek coming to a close on October 20th in Orlando, Florida. The band will be joined by DevilDriver with additional support provided by Housecore labelmates Child Bite and King Parrot as well as Cane Hill. [MORE…]
5IVE: Magic Bullet Records' Five Weeks Of 5IVE Continues With The Hemophiliac Dream + The Theory Of Abstract Light Solo Recordings Reissues – Magic Bullet Records' Five Weeks Of 5IVE continues, as the label digitally reissues the entire catalog of defunct Boston riff/math/doom rock act, 5IVE. The past two weeks have seen the rebirth of 5IVE's self-titled debut and follow-up The Telestic Disfracture, and now this Friday, September 8th, will see the label re-releasing the outfit's third title, The Hemophiliac Dream, as well as the reissue of the eponymous THE THEORY OF ABSTRACT LIGHT solo recordings from the band's Benjamin Carr. [MORE…]
ELM: Dirty Rock Collective To Unveil Dog Full-Length Via Italy's Bronson Recordings; New Track Streaming + Preorders Available – Small towns in the countryside are all obstinately the same wherever you go: loneliness, abjection, rage. From a godforsaken place, the volume abusers in ELM tell their tales with languages and images of the American Bible Belt; a land of obsessed preachers, and sleazy moralism; cradle of inveterate losers, and alienation. [MORE…]
ISENORDAL: Black Funeral Doom/Neofolk Ensemble Kick Offs Short All-Acoustic Northwest Mini-Tour; Shores Of Mourning Cassette Repress Available – Black funeral doom/neofolk ensemble ISENORDAL will kick off a short, all-acoustic northwest mini-tour next week with Exulansis and Omens. The journey will begin on September 11th in Corvallis, Oregon and conclude September 15th in Seattle, Washington. See confirmed dates below. [MORE…]
CORROSION OF CONFORMITY: US Mini Tour With Danzig Underway – CORROSION OF CONFORMITY will join Danzig on a short run of live dates beginning tomorrow September 7th in Hampton Beach, New Hampshire. The week-long journey includes stops in Philadelphia, Pennsylvania; Montclair, New Jersey; Huntington, New York; Lewiston, Kentucky; Cleveland, Ohio and Detroit, Michigan. See all confirmed dates below. [MORE…]
BISON: "Anti War" Video From Vancouver Sludge Unit Playing At Treble; You Are Not The Ocean You Are The Patient Out Now On Pelagic Records – Vancouver sludge practitioners BISON are pleased to unveil the visual accompaniment to "Anti War" from their recently-issued You Are Not The Ocean You Are The Patient full-length via Treble. Notes Treble, "The clip features close-up shots of a map, tour footage, rehearsal space shenanigans, natural landscapes, and some bits and pieces of lyrics. Plus the song itself rocks super hard, with some big, meaty riffs." [MORE…]
THE DREAD CREW OF ODDWOOD Sets Their Sights On Europe; Lawful Evil European Tour Dates Confirmed – "It is my deepest desire that folk and metal fans in the Netherlands and Germany can teach us a thing or two about drinking beer…" – Captain Wolfbeard O'Brady Heavy mahogany marauders THE DREAD CREW OF ODDWOOD affirm their next phase of worldwide domination in support of their Lawful Evil album, with plans of raiding Europe later this year. [MORE…]
USNEA: Noisey Streams Portals Into Futility In Its Entirety; Record Out NOW On Relapse – "Musically speaking, Portals Into Futility builds upon the progress they made with its predecessor, Random Cosmic Violence. 'Funeral doom has always been an ill-fitting mantle for the four… because, while their tuning is low and tempo is slow, they've never shied away from progression. Rather than floating motionless in amber, USNEA reaches out and absorbs outside energies, which then combust into psychedelic spirals, tormented shrieks, shining acoustic passages, hollow-voiced choruses, and flashy drumming." – Noisey [MORE…]
ACEPHALIX Premieres "Excremental Offerings" Through No Clean Singing Exclusive; Decreation LP Nears 20 Buck Spin Release – No Clean Singing is exposing the population to the gnarled new ACEPHALIX track, "Excremental Offerings," off the band's Decreation LP, which is being unleashed through 20 Buck Spin later this month. "'Excremental Offerings' is about our ambivalent relationship to the shit we carry around inside of us and how we'd rather rot internally before we show other people the shittiest – or the most true, the most real – manifestations of who we are, "offers ACEPHALIX. "There's a terror of emptiness motivating our spiritual constipation, and the excremental offering is the moment when we surrender to this terror at our core. While this is my best explanation of the lyrics, it's really just another death metal song about death." [MORE…]
PRIMITIVE MAN: Decibel Magazine Shares "Commerce" Video; North American Tour Dates With Bell Witch Confirmed – "Vocalist/guitarist Ethan McCarthy's instantly recognizable vocals cut through a wall of feedback, noise and down-tuned guitars as the accompanying video decays and corrodes with 'Commerce.'" – Decibel Denver nihilists PRIMITIVE MAN have shared the official video for "Commerce" off the band's impending second full-length album, Caustic. [MORE…]
BLOODMOON And TRAPPED WITHIN BURNING MACHINERY To Release Pulverizing Split CD/Tape Via Midnite Collective Next Month; Live Dates Announced – The powerful forces of BLOODMOON and TRAPPED WITHIN BURNING MACHINERY have coalesced to co-create something otherworldly. Both units have been evolving and mastering their craft of aural alchemy for nearly a decade now. Their respective approaches are unique, though on their upcoming spit CD/tape – set for release via Midnite Collective on October 1st and LP through Black Voodoo Records mid-October – a mutual intention is demonstrated: the piercing of the veil through the transmutation of darkness into creativity. [MORE…]
SIGNS OF THE SWARM: Pittsburgh Death Metal Squad To Release The Disfigurement Of Existence Via Unique Leader; New Video Playing + October Tour Dates Announced – Pittsburgh death metal squad/recent Unique Leader signees SIGNS OF THE SWARM will release their latest full-length, The Disfigurement Of Existence, this fall. The ten-track offering was mixed and mastered by Phil Pluskota (Abiotic, King Conquer) of Sonic Assult Studios in Cape Corral, Florida, features a guest appearance by Dickie Allen (Abiotic, Bludgeoned Beyond Reason, Infant Annihilator et al), and comes swathed in the cover renderings of Par Olaffson (Aborted, Abysmal Dawn, Revocation, Immolation et al). [ ]
THE OBSESSED: Metal Injection Shares "On So Long" Acoustic Performance; US Headlining Dates Confirmed – Doom rock legends THE OBSESSED have shared an acoustic performance of "On So Long" recorded live at the Gibson Guitar Recording Studio in New York City. The song is a bonus track off the band's recently-issued Sacred full-length album. [MORE…]
Doro Pesch, The Voice Of WARLOCK, Celebrates 30th Anniversary Of Legendary Triumph And Agony Full-Length; Special US Live Dates Featuring Guitarist Tommy Bolan Underway – Released in 1987, Triumph And Agony is the fourth studio album from German heavy metal titans WARLOCK. The record was a mammoth success globally with hit singles and MTV's Headbangers Ball favorites "All We Are" and "Für Immer" among other now-pinnacle anthems like "East Meets West," "Metal Tango," "I Rule The Ruins," and "Touch Of Evil." Triumph And Agony stands among heavy metal's true cult classics. [MORE…]
SHADOW OF DOUBT: Texas Hardcore Outfit Releases Video For "No Mercy" Via Decibel Magazine; Debut EP Out Now Through WAR Records – Texas hardcore powerhouse SHADOW OF DOUBT has issued a new visual accompaniment to the title track to their No Mercy debut EP, which was recently released via WAR Records. SHADOW OF DOUBT's "No Mercy" video has been premiered through Decibel Magazine, who issues, "Where can you find riffs reminiscent of the legendary New York sound while also retaining a modern hardcore sound? Texas hardcore quintet SHADOW OF DOUBT are a good place to start. Combining metallic riffs, melodic guitar solos and pit-worthy breakdowns, their first EP No Mercy made them an up-and-coming hardcore band to watch." [MORE…]
EARSPLIT DOES INSTAGRAM – We have a new Instagram! Follow us today! http://www.instagram.com/earsplitcompound
EARSPLIT DISTRO: Be sure to raid EARSPLIT DISTRO for all titles from The Compound Recs including CLASSHOLE (featuring members of Eyehategod, Mountain Of Wizard, haarp, and more), DIE CHOKING, LAE (featuring Steve Austin from Today Is The Day), GRIDFAILURE, GODHUNTER, and more, in addition to hundreds of imported/distributed titles from Selfmadegod Records, Supernatural Cat, 20 Buck Spin, Indisciplinarian, Exile On Mainstream, and many others. [GO HERE]
Contact liz@earsplitcompound.com, dave@earsplitcompound.com or pr@earsplitcompound.com for interviews with the above artists, or bands listed below with current and/or pending tour dates; keep up to date on all Earsplit-related tour offensives at our Live Actions page HERE.
ALL OUT WAR – ALL PIGS MUST DIE – ALLEGAEON – AMENRA – ARKAIK – ARTIFICIAL BRAIN – ATRIARCH – BELL WITCH – BETWEEN THE BURIED AND ME – BIG MESS – BLACK MARE – BLINDFOLDED AND LED TO THE WOODS – BLOODMOON – BRETT NETSON – BYZANTINE – CANNIBAL CORPSE – CASTLE – CATTLE DECAPITATION – CHILD BITE – CLITERATI – COBALT – CORROSION OF CONFORMITY – DEAFKIDS – DEMON EYE – DISCIPLINE – DORO PESCH, THE VOICE OF WARLOCK – EXHUMED – EYEHATEGOD – FIRST FRAGMENT – GATECREEPER – GHOUL – GNAW – GOATWHORE – GOOD TIGER – HARM'S WAY – INTERNAL BLEEDING – KING PARROT – LANGFINGER – MAJORITY RULE – MAYHEM – MEATWOUND – MIRACLE DRUG – NECK OF THE WOODS – NECROT – NEUROSIS – OMOTAI – ONE MASTER – ORM – PAGENINETYNINE – POWER TRIP – PRIMITIVE MAN – REVOCATION – RIVERS OF NIHIL – SACRED REICH – SIGNS OF THE SWARM – SOLBRUD – SPIRIT ADRIFT – SUPERJOINT – TELOCH VOVIN – THE BLACK DAHLIA MURDER – THE COLD STARES – THE CONVALESCENCE – THE DREAD CREW OF ODDWOOD – THE OBSESSED – TOXIC HOLOCAUST – TRAPPED WITHIN BURNING MACHINERY – UFOMAMMUT – UNSANE – USNEA – VATICAN – WHITECHAPEL – WILDERNESS DREAM
https://www.earsplitcompound.com
http://www.facebook.com/earsplitpr
http://www.twitter.com/EarsplitPR
http://www.soundcloud.com/earsplit
http://www.instagram.com/earsplitpr
http://www.earsplitdistro.com
http://www.thecompoundrecs.com
http://www.facebook.com/thecompoundrecs
http://www.thecompound.bandcamp.com