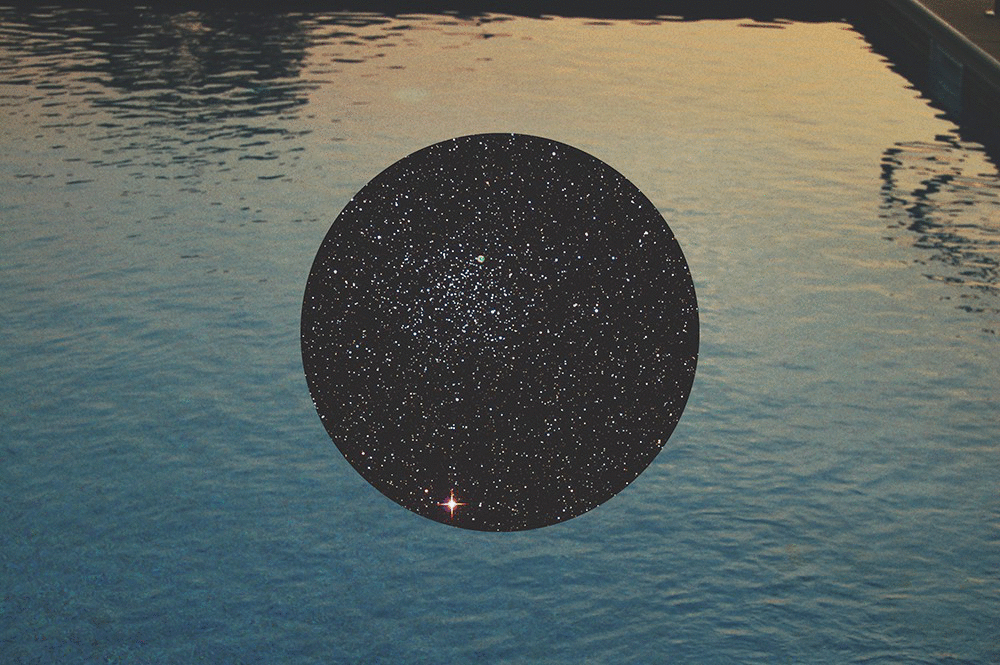 CONNY OCHS Issues "Killer" Video Through Exclaim Magazine; Third Solo LP, Future Fables, Out Now On Exile On Mainstream – Subsequent to the very recent release of CONNY OCHS' third solo LP, Future Fables, an official video for the iconic German artist's superb single "Killer" has been issued this week. The new video becomes part of the public domain through a premiere at Exlcaim Magazine. [MORE…]
GRAVES AT SEA: Portland Doom Bringers Premiere "Tempest" At Cvlt Nation; The Curse That Is Release Day Looms – With the release of The Curse That Is, the long-anticipated debut full-length from Portland doom bringers, GRAVES AT SEA, now less than one month from official detonation, today Cvlt Nation – who crowns the record, "the best doom album of 2016" – offers up "Tempest" for communal appreciation. [MORE…]
WAILIN STORMS To Deliver Their Ill-Omened Anthems To Southeastern US Cities This April – Durham-based WAILIN STORMS has confirmed a string of tour dates in order to broadcast the ill-omened rock/punk anthems of their debut LP, One Foot In The Flesh Grave, to residents of the Southeastern US. [MORE…]
MOS GENERATOR: Washington Riff Rockers Complete New Full-Length; Abyssinia To See Release Via Listenable Records This Summer –Washington riff rockers MOS GENERATOR have just finished mastering their brand new album, Abyssinia, which is slated for release in July via Listenable Records. [MORE…]
SONORAN REBEL BLACK MAGICK Debut Western Outlaw Solo EP By Lord Mantis/Avichi Member Now Available – Desert Hellfire is the harrowing first recorded outing from SRBM – or, SONORAN REBEL BLACK MAGICK – a new acoustic outlaw/Western venture of Lord Mantis and Avichi guitarist/vocalist Andrew Markuszewski. [MORE…]
PISS VORTEX: Denmark Grind Outfit Issues "Abyss" From Future Cancer EP Via Svbterranean; Vinyl Preorders Available – With the worldwide street date for PISS VORTEX's Future Cancer 12″ EP less than a month away, the band infiltrates the system with another turbulent single from the record. The band now blasts the monolithic "Abyss" through the airwaves with assistance from stateside diehard supporters Svbterranean, who today unloads the track for the first time, which the zine states, "unleashes bursts of noisy cacophonies and Gorgutsian lurches. It's dizzying, nauseating and heavy as hell." [MORE…]
GADGET Streams The Great Destroyer In Full At Invisible Oranges; LP Out This Week On Relapse Records – Swedish grindcore specialists GADGET this week end a decade-long void between albums with the release of their relentless The Great Destroyer LP through Relapse Records. Days before the public can get their hands on the album, the entire thing comes ripping forth through an exclusive early stream via Invisible Oranges, who issue as a warning, "As befits its name, The Great Destroyer comes across timeless, walking a fine line between classical and futuristic." [MORE…]
VIA VENGEANCE: Harsh Conditions Playing At Noisey; 3 Man 2 Band Tour Begins Alongside Album Release This Week – Harsh Conditions, the second full-length from Arizona doom act VIA VENGEANCE, is now playing in its sprawling entirety at Noisey, just days ahead of its release through Battleground Records, and the beginning of the 3 Man 2 Band Tour 2016 with Gomi. [MORE…]
SWEET COBRA Premieres "Repo" Video At BrooklnVegan As Band Continues Tour With Bloodiest And Electric Hawk – Chicago's SWEET COBRA has just issued a brand new video for "Repo," the track hailing from their acclaimed Earth LP. The video sees its public debut through BrooklynVegan alongside coverage of the tour the band is currently embarked on in support of the LP. "Repo" was directed by Katie Kapuza, with assistance from child wrangler Chris Batte, and stars Bishop, Christopher, and Nat. [MORE…]
ZUN: Ambient Desert Rock Trio Featuring Current And Former Members Of Kyuss, Ides Of Gemini, And Yawning Man Streams Burial Sunrise In Full At Revolver –"…Burial Sunrise is nothing short of bliss…a landmark of the genre…" – The Obelisk As the release of Burial Sunrise, the forthcoming full-length from ambient desert rock trio, ZUN, draws ever closer to official release, today Revolver Magazine offers up the record in its sprawling entirety. [MORE…]
ANIQATIA: New Luminous EP From Pennsylvania Exploratory Melodic Rock Act Playing At PureGrainAudio – PureGrainAudio is now streaming the entire new Luminous EP from Eastern Pennsylvania-based exploratory melodic rock quartet, ANIQATIA, as the record is prepped for official release this Friday via Nefarious Industries. [MORE…]
THE GOLDEN GRASS: New Video Clip From Psychedelic Rock Trio Playing At The Obelisk; Coming Back Again Full-Length Preorders Now Available – Coming Back Again is the stunning new sophomore full-length from Brooklyn, New York-based psychedelic rock trio THE GOLDEN GRASS.
Slated to drop this April via Listenable Records, the six-track follow-up to the band's 2014 critically-lauded, self-titled Svart Records debut, was tracked by Jeff Berner at Galuminum Foil Productions and delivers a truly serpentine audio journey where the epic glory and might of '70s psychedelia, the sun-drenched warmth of Laurel Canyon's golden country/folk era and sheer blues-based Southern rock boogie give way to exploratory landscapes, lysergic prog arrangements and a swinging, jazz touch. [MORE…]
GOROD: "Inner Alchemy" Video From French Tech Death Strategists Now Playing At MetalSucks; Band To Kick Off Canadian Tour Later This Month – MetalSucks is pleased to unveil the official new video for "Inner Alchemy" from French tech death strategists, GOROD. The latest crusher comes by way of the band's A Maze Of Recycled Creeds full-length, released last Fall in North America via Unique Leader Records. [MORE…]
BARDUS: Philly Trio Expels An Intoxicating "Haze" Through Blow The Scene As Stella Porta Nears Release Via Solar Flare Records – Philadelphia's BARDUS has unveiled an intoxicating new flood of "Haze" from the psychedelic/noise rock-soaked ways of their new Stella Porta album, premiering the track through their hometown cohorts at underground arts/humanities webzine, Blow The Scene. Bringing to mind some of their now-labelmates at Solar Flare Records, like Pigs, The Great Sabatini, and Fashion Week, BARDUS shows how to faultlessly tread the turf between worlds, simultaneously delivering accessible, melodic, alternative songwriting, while also retaining plenty of harsh, gnarly, noise-rock attributes. [MORE…]
ALARIC: Dark Punk Collective To Release End Of Mirrors Full-Length May 6th Via Neurot Recordings; Album Details Revealed – End Of Mirrors is the forthcoming new full-length from Oakland-based dark punk collective ALARIC. Set for global release on May 6th, 2016, the record will come available on CD, vinyl, and digitally via Neurot Recordings, and on cassette via Sentient Ruin. [MORE…]
LIKE RATS Debuts "Gates" At Cvlt Nation; II LP From Death Metal Sect By Weekend Nachos Crew Nears Release Via Southern Lord – Chicago's LIKE RATS open the "Gates" with a destructive new single from their Southern Lord-bound II LP. Formed by members of blazing powerviolence/grinders Weekend Nachos, this entity deploys a belittling, mid-paced, death stomp. The foul new foretaste of putridity to crawl forth from the album comes in the form of a premiere of the track "Gates," which is now playing at Cvlt Nation. Issues the zine of the new track, "Under all of the audio fury that LIKE RATS spit out, you can feel their creepy groove, causing your neck to move nonstop in a head banging motion!" [MORE…]
ORYX: Denver Duo Debuts Video For "The Singularity" From Battleground Records-Bound Split LP With LANGUISH Via Noisey – Noisey has debuted the brand new video for "The Singularity," from Denver-based doom/sludge outfit, ORYX. The thundering track hails from the band's impending split LP with Tucson grinders, LANGUISH, nearing release via Battleground Records, and its new visual counterpart, directed by Micah Schultz, captures the duo performing in their lush Colorado surroundings. [MORE…]
FEAR FACTORY To Kick Off North American Demanufacture Tour – In less than two weeks, the pioneers of industrial-tinged extreme metal, FEAR FACTORY, will kick off their US headlining tour which will see the band perform its classic second album Demanufacture in its entirety. The trek will commence on March 21st and run through May 7th with support provided by Swedish metal unit, Soilwork. [MORE…]
ODDLAND: Finnish Progressive Metal Quartet Signs With Sensory Records; Second Album Due This Summer – Finnish progressive metal quartet, ODDLAND, has signed with New Jersey-based Sensory Records for the impending release of the band's second album, Origin. ODDLAND recorded the magnificent Origin at Fantom Studio (Insomnium, Korpiklaani, Oranssi Pazuzu) after which it was mixed and mastered by Daniel Bergstrand (Meshuggah, In Flames, Dimmu Borgir). Containing over forty-five minutes of music, the album bears a theme which ties deeply into the lyrics and extensive artwork, with a separate piece of art being created for each of the nine songs, which is currently being completed by Egyptian artist Mohammed Essam. [MORE…]
CORROSION OF CONFORMITY Gears Up For Mammoth 2016 North American Live Takeover – Long running metal icons, CORROSION OF CONFORMITY, will kick off an epic North American live takeover next month. The first leg of the journey kicks off on April 6th in Huntington, West Virginia and will run through April 15th in Poughkeepsie, New York with support provided by Mothership. The following evening the band will play a special one-off show with Eyehategod in Richmond, Virginia. Following a short breather, CORROSION OF CONFORMITY will head back out for more than two dozen dates with Lamb Of God and Clutch. [MORE…]
LA CHINGA: Vancouver Volume Dealers Kick Off Freewheelin' Across Europe Tour; New Track From Upcoming Full-Length Unveiled – "… it's all ball sweat and cheap denim and the siren's call of '76 for ever and ever…" – Team Rock The Vancouver-based riff rockers in LA CHINGA will release their Freewheelin' full-length later this month. Recorded and produced by drummer Jay Solyom in his home studio with the tracks "K. I .W." and "Right On" captured by Eric Neilson and mastered by Chris Goosman (Acid King, Dixie Witch, Solace, Sasquatch et al), the ten-track Freewheelin' will see release via Small Stone Recordings on March 25th on CD, digitally and limited vinyl. [MORE…]
ARCANA 13: Entire Danza Macabra Debut By Italian Occult Doom Outfit Playing At Cvlt Nation; LP Out Today Through Aural Music – The spellbinding Danza Macabra debut LP from Italian occult doom rock collective, ARCANA 13, is now playing at Cvlt Nation in celebration of its release through Aural Music. Cvlt Nation calls Danza Macabra, "some of the raddest occult doom I have heard in my recent memory," praising their, "use of fuzz, melody and feedback. Their music is enchanting while still being heavy, plus their riffs are catchy as FUCK!" [MORE…]
Contact liz@earsplitcompound.com, dave@earsplitcompound.com or pr@earsplitcompound.com for interviews with the above artists, or bands listed below with current and/or pending tour dates; keep up to date on all Earsplit-related tour offensives at our Live Actions page HERE.
ABNORMALITY – ACT OF DEFIANCE – AGAINST THE GRAIN – AGORAPHOBIC NOSEBLEED – AMENRA – ANIQATIA – AMON AMARTH – AUROCH – AUTHOR & PUNISHER – BARDUS – BATTALION OF SAINTS – BATTLCROSS – BEHEMOTH – BETWEEN THE BURIED AND ME – THE BODY + FULL OF HELL – BORIS – CANNIBAL CORPSE – CHILD BITE – DEAD TO A DYING WORLD – DIE CHOKING – DISTRICT 97 – FEAR FACTORY – FUCKING INVINCIBLE – GERYON – GOATWHORE – GOROD – GRAVES AT SEA – IMMORTAL BIRD – INCANTATION – INVERLOCH – IRATA – KING GIANT – KING PARROT – LA CHINGA – LAMENT CITYSCAPE – LO-PAN – MANTAR – MELTED SPACE – NEUROSIS – OBITUARY – OMOPHAGIA – PELICAN – PISS VORTEX – POWER TRIP – PYRRHON – REVOCATION – RINGS OF SATURN – RIVERS OF NIHIL – SIERRA – SNOW BURIAL – SO THIS IS SUFFERING – SUNN O))) – TEN THOUSAND MILES OF ARTERIES – THEOLOGIAN – TILES – TODAY IS THE DAY – VIA VENGEANCE – VICTIMS – WAILIN STORMS – WAKE – WHITECHAPEL – WHORID
https://www.earsplitcompound.com
http://www.facebook.com/earsplitpr
http://www.twitter.com/EarsplitPR
http://www.soundcloud.com/earsplit
http://www.instagram.com/earsplitpr
http://www.earsplitdistro.com
http://www.thecompoundrecs.com
http://www.facebook.com/thecompoundrecs
http://www.thecompound.bandcamp.com