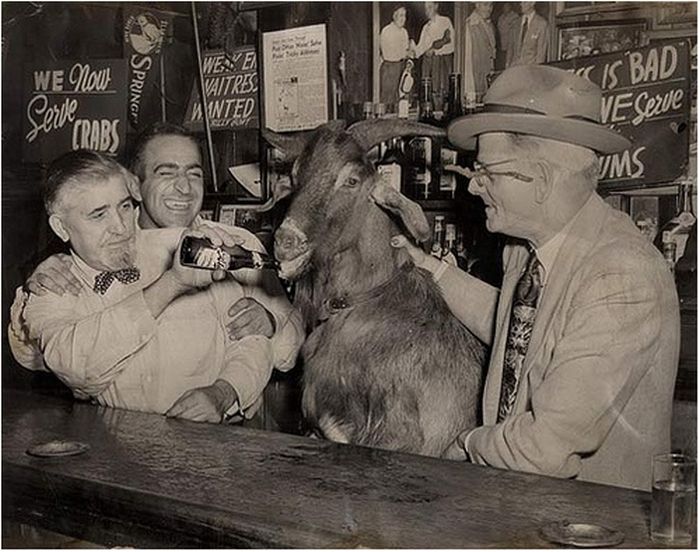 CLASSHOLE: New Tune From NOLA-based Hardcore Punk Unit Featuring Members Of Eyehategod, Clearlight, haarp, Mountain Of Wizard, Mangina And More Streaming At Decibel; CD Debut Out TODAY On The Compound Recs – Boasting a varied cast of amplification assassins hailing from such acts as Eyehategod, Hawg Jaw, Outlaw Order, The Mystick Krewe Of Clearlight, Mountain Of Wizard, Mangina, Tirefire, haarp and more, New Orleans-based hardcore punk malefactors CLASSHOLE unchain their self-titled debut full-length, just in time to soil the New Year. [Read More…]
OMNIHILITY: Oregon-Based Technical Death Metal Outfit To Release Third Full-Length Via Unique Leader; Preorders Available
– Hailing from the Willamette "Valley Of Death" amongst the woods of Eugene, Oregon, technical death metal outfit
OMNIHILITY
returns with their third offering of audio carnage entitled
Dominion Of Misery
.
[
Read More …
]
TELOCH VOVIN Issues "Psalms Ov Khaos – Orobas Invocato
– New York City coven,
TELOCH VOVIN
, commemorates the Winter Solstice with the release of "Psalms Ov Khaos – Orobas Invocato," the first in the
Psalms Ov Khaos
recordings set to see release from the band in the coming months.
[
Read More …
]
NEUROSIS To Enter The Studio; Band Adds Third San Francisco Thirtieth Anniversary Performance And Additional Euro Festival Tour
– Passing their three decade mark this month,
NEUROSIS
has confirmed that the band will be returning to Electrical Audio in Chicago with engineer Steve Albini on December 27th to record their forthcoming brand new LP, their follow up to 2012's
… [
Read More …
]
WREKMEISTER HARMONIES: 2016 East Coast Winter Tour Draws Near; Night Of Your Ascension Out Now On Thrill Jockey
–
Night Of Your Ascension
is the latest full-length from
WREKMEISTER HARMONIES
, out now on Thrill Jockey Records. Boasting contributions from nearly thirty musicians including Lee Buford and Chip King (both of The Body), Alexander Hacke (Einsturzende Neubauten), Cooper Crain (Cave)…
[
Read More …
]
SPINEBREAKER: Revolver Magazine Premieres "Internal Bleeding" From Debut LP By San Jose Death Metal Unit
– Revolver Magazine has premiered the savage "Internal Bleeding," the track hailing from San Jose-based
SPINEBREAKER
's impending
Ice Grave
debut LP, which is set for release via Creator-Destructor Records in early January. Suffer from "Internal Bleeding" courtesy of
SPINEBREAKER
at Revolver…
[
Read More …
]
VENOM INC. To Kick Off Rescheduled North American Tour With Necrophagia This January
– UK-based metallers,
VENOM INC.
, will kick off their long-anticipated North American tour next month. Initially scheduled to take place this past Fall but postponed, the rescheduled demolition will pillage its way through nearly two dozen cities from January 5th…
[
Read More …
]
CRADLE OF FILTH To Embark Upon The Inquisitional Torture North American Tour Next Month
– Barbarous hellhounds,
CRADLE OF FILTH
, will return to North America next year on the Inquisitional Torture Tour 2016! The debaucherous trek will run from January 26th through March 8th, leveling a total of twenty-seven cities.
[
Read More …
]
THEOLOGIAN: Dregs And Black Fire Theology Out Now Via Annihilvs Power Electronix + Streaming In Full; Band To Play The Future In NYC Tonight
– The latest works of auditory cruelty from New York City-area dark ambient/industrial act,
THEOLOGIAN
, see release today, with their self-released new album,
Dregs
, as well as the
Black Fire Theology
collaborative EP. [
Read More…
]
EARSPLIT ARTISTS ON TOUR:
ABIGAIL WILLIAMS – AEVANGELIST – AGORAPHOBIC NOSEBLEED – AMENRA – AUTHOR & PUNISHER – BATTALION OF SAINTS – BLACK BREATH – CANNIBAL CORPSE – CHILD BITE – CRADLE OF FILTH – DEAD TO A DYING WORLD – DIE CHOKING – DISTRICT 97 – EYE OF NIX -FLORIDA METAL FEST – FORCED ORDER – FRIEDEMANN – FUCKING INVINCIBLE -GOATWHORE – KING DEAD – METLED SPACE – MOHICANS – NEUROSIS – CONNY OCHS – POISON IDEA – POWER TRIP – RIVERS OF NIHIL – SUNN O))) – THEOLOGIAN – THEORIES – VENOM – THE VISIT – WREKMEISTER HARMONIES – YIDHRA – YOB