This Autumn, Sensory Records will release the energetic and unrestrained nine-track opus entitled The Colourless Sunrise — the maiden full-length album from Oxford, England's PROSPEKT — now locked down for an October 22nd street date.
The recently completed The Colourless Sunrise was recorded by the band and then mixed by world renowned producer Jens Bogren (Opeth, Katatonia, Daylight Dies, Amon Amarth, Symphony X) and Adam 'Nolly' Getgood (of Periphery), and mastered by Borgen as well. Surging beyond the one-hour mark, the huge The Colourless Sunrise recording builds upon the solid foundation PROSPEKT constructed on their self-titled 2011-released debut EP, expanding their spires of vibrant, modern take on their respective genre to much greater heights. Influenced by bands such as Dream Theater, Symphony X, Opeth and Circus Maximus, as well as film scores and fusion, PROSPEKT combines the fierce technicality of progressive metal with the symphonic elements of contemporary prog. From brutal riffs coupled with odd time-signatures, to majestic melodies, the principle of the band's music is to create an intelligent and atmospheric mix of melodic, modern progressive metal. Incorporating passionate higher ranged vocals, frenetic guitar work, haunting orchestration and solid grooves, every composition remains both interesting and original. The album's cover art was created by Mattias Noren / ProgArt Media (Into Eternity, Evergrey, Wolverine, etc.).
Today popular prog/metal community Sea Of Tranquilly is streaming an exclusive listen to the album's opening track, "A Desolate Kingdom," now playing AT THIS LOCATION.
In the coming weeks, PROSPEKT will be filming an official video for another track from the album to be released closer to its release date. Additionally, the band will begin to perform material from The Colourless Sunrise live in support of the album, beginning with a record release show in Oxford on November 15th and much more to follow.
PROSPEKT Live:
11/15/2013 O2 Academy Oxford – Oxford, UK *record release show [info]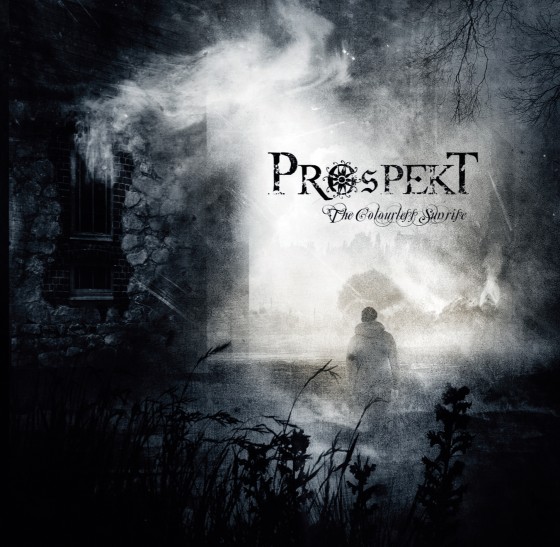 The Colourless Sunrise Track Listing:
1. A Desolate Kingdom
2. Dissident Priests
3. Eternal Memories
4. Shroud
5. The Colourless Sunrise
6. Visions
7. The Great Awakening
8. Shutter Asylum
9. Hunting Poseidon
https://www.facebook.com/ProspektUK
https://twitter.com/ProspektUK
http://www.lasersedgegroup.com
https://www.facebook.com/TheLasersEdge