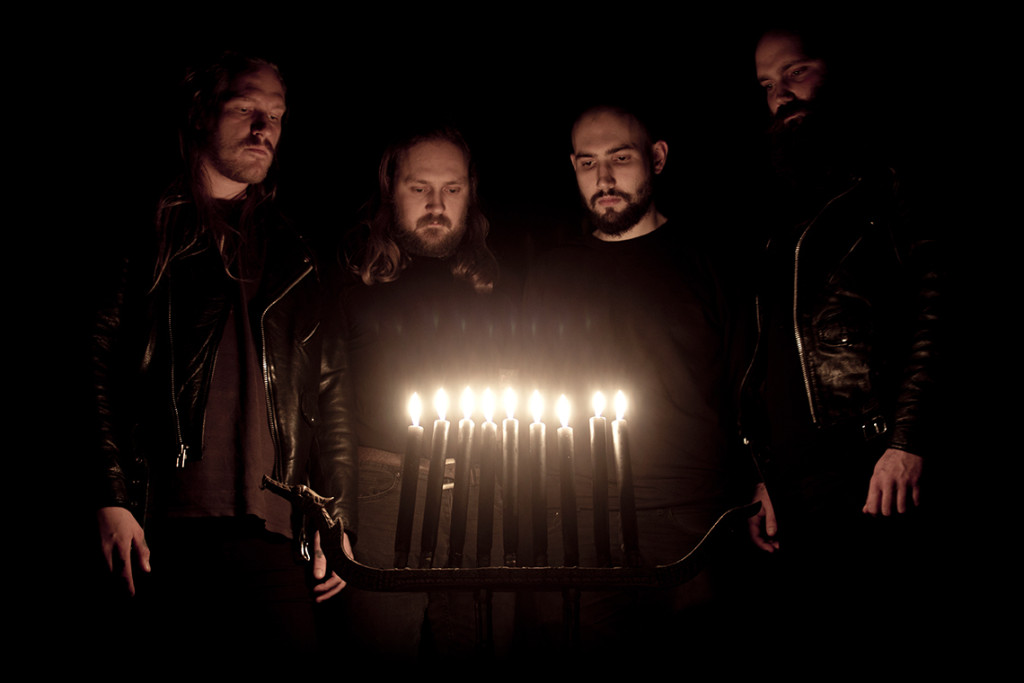 [photo by Cecilie Warming]
In the wake of the release of their self-titled debut album this past March, epic black metal horde ORM now premieres a new video for the track "Ancient Echoes" via Metal Injection.
The eponymous debut album from ORM was released end March this year and has stirred up a solid buzz among both underground metal audiences and established music media. The five-song effort was produced by Lasse Ballade (Solbrud, Halshug) and bears the grandiose artwork of Italian artist Paolo Girardi (Inquisition, Black Breath Power Trip).
Offers Metal Injection of ORM's debut, "It's an album unconventional for black metal, even in 2017, and blends everything from doom to groove in the workspace of ethereal music. Simply put, it's a must for any blackened music fan."
View ORM's "Ancient Echoes" via Metal Injection HERE.
"Ancient Echoes" is a perfect example of ORM's brand of epic, rocking and melodic black metal and their mythic tales of a magical world long ago that completes the bands' s artistic vision. The new video for the song is a simple, but glowing and atmospheric visual impression of the band and their musical cosmos, created by director Per Silkjær, who's previously done visual material for Oxx, Fossils and Anti Ritual. ORM issues of the new video, "The theme of the video and the track is the chaos created by the impossible unification of man and nature. Since the birth of mankind, we have battled constantly to subdue nature to our will, and we have succeeded to such a degree that our own conquest now threatens to destroy the very foundation of life as we know it."
The vinyl version of Orm – a beautiful gatefold black vinyl LP in limited edition of 500 copies – is available to US customers at Earsplit Distro HERE and internationally through the label's webshop HERE, while the album can be reached on all several digital platforms HERE.
ORM has been unfolding the debut album material at selected dates the past months, but now the quartet is planning a longer nation and European run in the fall with dates to be announced in late summer.
ORM Live:
7/06-08/2017 Metal Magic Festival – Fredericia, DK
http://www.facebook.com/ormband
http://www.ormband.bandcamp.com
http://www.instagram.com/ormmusic
http://www.indisciplinarian.com
http://www.facebook.com/indisciplinarian
http://www.earsplitdistro.com