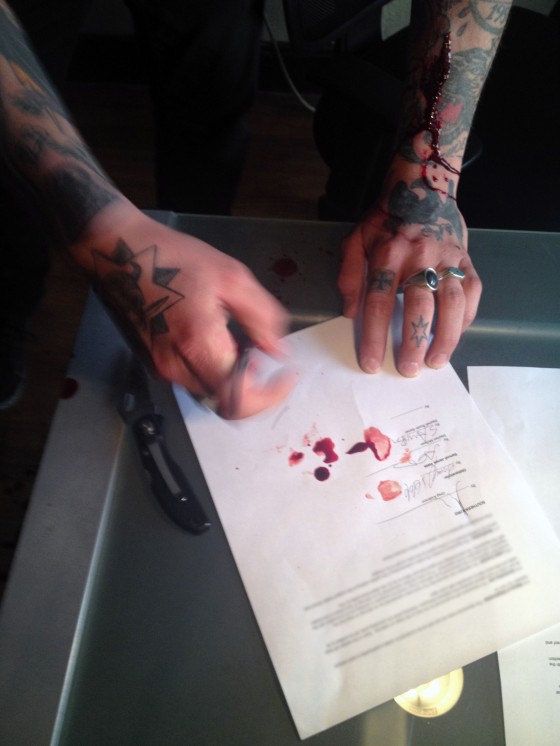 Southern Lord is proud to announce the newest addition to the label's expansive roster in 2014: California punk henchmen, OBLITERATIONS.
Comprised of Stephen McBean on guitar, Austin Barber on bass, Sam James Velde on vocals and Flo Schanze on drums, OBLITERATIONS unites former and current members of Black Mountain, Saviours, Bluebird, Night Horse and Pink Mountaintops. The band came together in a mere two rehearsals in December 2012. McBean and Barber both individually relocated to Los Angeles, and continued to cross paths with friend Sam James Velde. The three had known each other for years continually intersecting over various tours. Discussing their similar music tastes reaching from the obvious hardcore and punk to obscure psych or even early '80s British shoegaze, the three decided to jam on a whim one Saturday after talking about the idea over beers at divvy watering hole. Two rehearsals later they had four songs completed; they recorded them quickly before their other respective bands left on Winter tours, without any real intent, yet the results were inspiring. Velde was introduced to Schanze through the folks in OFF!, in where they implied "We have a good feeling about this guy." Schanze visited Los Angeles with the intent to join a "punk band," jamming with Sam and Stephen on separate occasions. McBean auditioned Schanze for his alter ego side project Pink Mountaintops but instead jammed Void and Black Flag covers for three hours. The next thing they all knew they had the right fit for a new band which they dubbed OBLITERATIONS.
Dealing out heavy classic punk and hardcore like every era of Black Flag, Die Kruezen, Born Against or Poison Idea yet quick to reference Alice Cooper, Spacemen 3, The Stooges or The Laughing Hyenas as inspiration, the blueprint isn't the point here, it's the results. OBLITERATIONS' sound is abrasive and raw, driving and aggressive, yet catchy. The band has no grand scheme other than to play as much as possible, anywhere and everywhere. They've already created a small frenzy within their home region with chaotic live shows, having shared the stage with Trash Talk, Black Breath, Death, Mammoth Grinder and more.
OBLITERATIONS released their debut four-song 7″ EP on Outer Battery Records (Dinosaur Jr. OFF!, Witch) in October of 2013. Hot on its heels, the band has another new four-song EP titled The Hole coming out on January 21st via the Volcom Entertainment Vinyl Club (St. Vitus, High On Fire, The Shrine). Following that, OBLITERATIONS has etched plans to record their debut full-length for Southern Lord in March at Dave Grohl's Studio 606 (Bl'ast!, COC, etc), preceded by a Southwest tour including multiple performances at this year's SXSW festival.
Stay tuned for more info on the band's upcoming tour and recording actions to be released in the coming weeks. In the meantime, check out OBLITERATIONS' previous mayhem via their Bandcamp, HERE, and also scope the new fully rebuilt Southern Lord label website, HERE.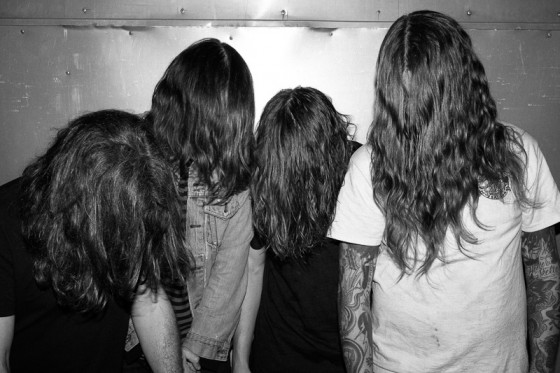 https://www.facebook.com/Obliterations
http://obliterations.bandcamp.com
http://www.southernlord.com
http://southernlord.bandcamp.com
https://www.facebook.com/SLadmin
http://twitter.com/twatterlord