photo by Martin Goltermann
Indisciplinarian presents the second album from Copenhagen, Denmark-based hardcore quartet NYT LIV, Den Døde Sol. Confirming the album for release in November, the label has this week issued its cover art, track listing, preorders, and the lead single, "Givet Op."
NYT LIV has made a name for themselves in recent years with the self-released Livet Brænder EP in 2017, and debut album, Ensomhedens Kolde Kald, released via Indisciplinarian in May 2019. The response to the album led to the band performing at Roskilde Festival, Copenhell, SPOT Festival, and more, as well as shows supporting likeminded artists such as Cancer Bats and Turnstile.
Now, NYT LIV returns with Den Døde Sol, ("The Dead Sun"), emerging with a more forceful and vigorous side, expanding the framework of irate, alternative hardcore. Shaped as straightforward Danish poetry without use of sophisticated words and metaphors, the lyrics are about life and social indignation. About choices, how we live our lives. About adversity and loss. About selfishness, acting at the expense of others. About the weak in the world, those who need help and those no one will help.
Den Døde Sol was recorded with producer Jacob Bredahl (LLNN, Lifesick) and mastered by Brad Boatright (Nails, Ceremony, Modern Life Is War). Lasse Høgh (Nyredolk) has created the artwork based on guitarist Martin Goltermann's photographs of Copenhagen and Zealand at dusk. The album's visual side reflects the album's lyrics both in subject matter as well as very concrete manner when the images are combined with singer Michael Aagesen's handwritten lyrics in the booklet for the album's vinyl edition. Fans of Turnstile, Kvelertak, Modern Life Is War, and Gallows should not miss NYT LIV.
With the lead single "Givet Op" (Given Up), NYT LIV vocalist Michael Aagesen offers, "This is definitely one of the most upbeat rock songs on this album with an almost festive chorus. The lyrics are about losing your dreams and getting stuck with the wrong people, but at the same time a strong call to take responsibility for yourself again."
Stream NYT LIV's "Givet Op" now at THIS LOCATION.
Den Døde Sol will see release November 19th on vinyl, cassette, and digital formats via Indisciplinarian. The vinyl version features a gatefold cover with a twelve-page booklet unfolding the artwork that is based on Martin Goltermann's images and will be available in a run of 200 copies on black vinyl and 100 on transparent orange. The transparent orange cassette is limited to 100 copies.
Find preorders for al physical versions at Indisciplinarian's webshop HERE.
Watch for additional audio previews and more as Den Døde Sol nears release.
NYT LIV has just announced three Den Døde Sol Danish release shows, in Copenhagen and Aarhus with labelmates Anti Ritual. Additional live performances are to be expected over the months ahead.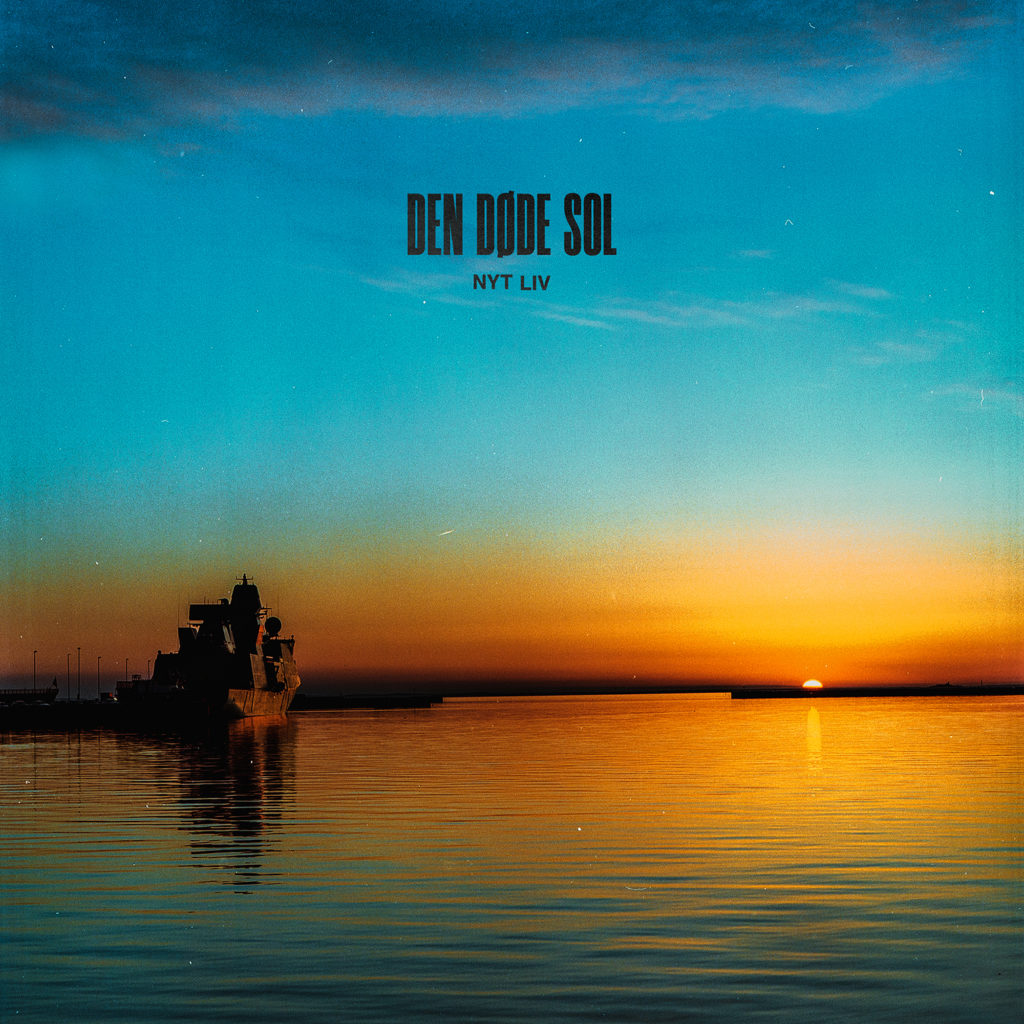 Den Døde Sol Track Listing:
1. Givet Op
2. Mens Livet Forsvinder
3. Grå Dage
4. Dit Liv
5. Føler Ingenting
6. Flygt
7. Begrav Dig Selv
8. Sluk Lyset
9. I Mørket
NYT LIV Live:
11/26/2021 Underwerket – Copenhagen, DK w/ Anti Ritual [info]
12/03/2021 Headquarters – Aarhus, DK w/ Anti Ritual [info]
NYT LIV:
Martin Goltermann – guitar
Søren Hvidt – bass
Simon Erlendsson – drums
Michael Aagesen – vocals
http://www.nytlivband.dk
https://www.instagram.com/nytlivband
https://www.facebook.com/nytlivband
http://www.indisciplinarian.com
https://www.instagram.com/indisciplinarian_
https://indisciplinarian.bandcamp.com
http://www.facebook.com/indisciplinarian