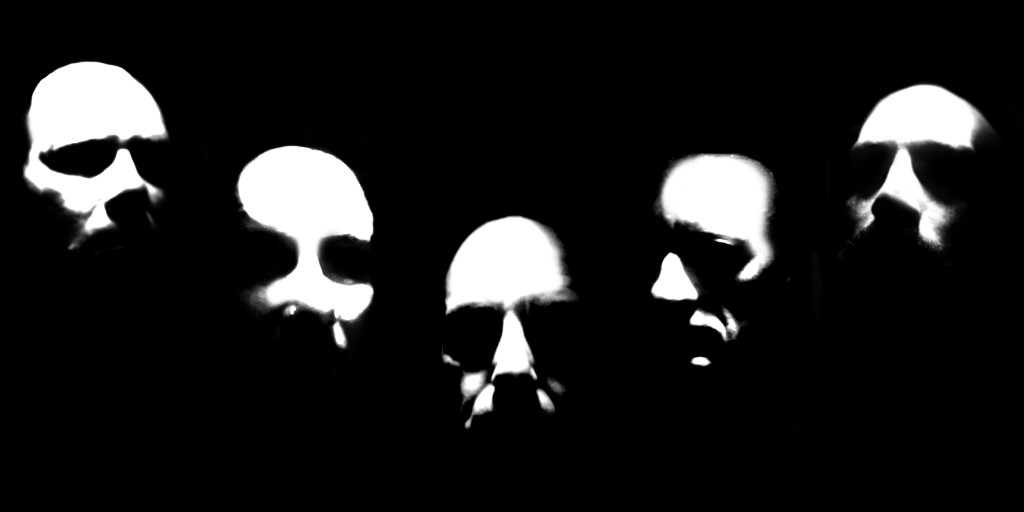 Norwegian black metal icons MAYHEM are commemorating the release of their 1994 landmark De Mysteriis Dom Sathanas full-length with a full North American takeover. Set to commence on January 20th in Montreal, Quebec, the headlining tour will pillage its way through two-dozen cities, the trek coming to a close on February 19th in New York, New York. Support will be provided by Black Anvil and Inquisition. On this special journey, MAYHEM will be performing De Mysteriis Dom Sathanas in its monumental entirety. See all confirmed dates below.
In conjunction with the tour, the band recently self-released De Mysteriis Dom Sathanas Alive. Captured live in Norrköping, Sweden last year during the band's headlining set at the Black Christmass Festival, the show marked MAYHEM's first time ever playing De Mysteriis Dom Sathanas in full. De Mysteriis Dom Sathanas Alive was recorded, mixed, and mastered by Tore Stjerna and NBS Audio and produced by vocalist Attila Csihar and guitarist Teloch with light production by Anne Weckstrom, stage design and production by Jonas Svensson, video recording by Thornfields Production, and video editing by Tamà s Tarczi. The offering is available now on CD, LP, and DVD (the first 1000 copies are numbered) as well as digitally.
"This furious live document of the band's first ever front-to-end performance of it… is clearly not meant to usurp the source material, but it does hammer home exactly how powerful, disturbing, and otherworldly songs such as 'Freezing Moon' and 'Life Eternal' really are," wrote The Guardian of the offering, "More a diehard-friendly reaffirmation of potency than a plea for renewed recognition, this is convincing evidence that the grim magic of the mid-'90s has faded not one corpse-painted jot." In a 4.5/5 score, Sea Of Tranquility gushes, "Hellhammer's insane blast beats are ever present, and Attila's unique vocal style is ghastly as always. 'Cursed In Eternity' just pummels from start to finish, as does the brutal 'From The Dark Past,' while the more atmospheric numbers 'Funeral Fog' and 'Freezing Moon' ooze eeriness in true black metal fashion. As live albums go, this one is top of the line, De Mysteriis Dom Sathanas Alive just misses making the cut on my Best Of 2016 list because, well, it just came out too late. Black metal fans rejoice!"
Elsewhere the sentiment echoes. Antichrist Magazine lauds, "The sounds is pristine, very similar to the sound of the 1994 release but far more polished yet still retaining its dark, gritty vibe. The performance is tight as hell and professional, especially the drums thanks to the two-legged powerhouse named Hellhammer… Yet the best and most awesome thing on the album are the vocals. Attila has definitely gathered his second wind on this rejuvenated performance by hitting all the notes a hundred times better than on the album…" Two Guys Metal Reviews calls the record, "a powerful and exciting statement, an album that revisits a piece of art that defined a genre and which reminds us time and time again that black metal ist krieg." The Metal Forge notes, "As many fans approach middle age, have children, and work in jobs/ have careers that are little more than a means to pay the rent or mortgage, the manner in which their hard earned is spent comes under increasing scrutiny. What I can say for certain is that on the strength of …Alive, a night spent at a venue watching MAHYEM blitz the stage is a sound investment. The fact that they have such a profound release and the catalogue to back it up is a bonus." While Glacially Musical adds, "De Mysteriis Dom Sathanas Alive reintroduces the world to the founding days of black metal, and serves notice the ancient masters are still here to deliver its dark majesty."
For physical orders, point your browser HERE. For digital orders go HERE where you can also stream the record. The record is also available digitally via Amazon, Spotify, Apple, Deezer, and Tidal.
For the full concert, video on demand, and download, visit MAYHEM on Vimeo at THIS LOCATION.
MAYHEM w/ Black Anvil, Inquisition:
1/20/2017 Club Solda – Montreal, QC [tickets]
1/21/2017 Phoenix Theater – Toronto, ON [tickets]
1/22/2017 Agora Ballroom – Cleveland, OH [tickets]
1/23/2017 Metro – Chicago, IL [tickets]
1/24/2017 Turner Hall Ballroom – Milwaukee, WI [tickets]
1/25/2017 Mill City Nights – Minneapolis, MN [tickets]
1/27/2017 Gothic Theater – Denver, CO [tickets]
1/28/2017 The Complex – Salt Lake City, UT [tickets]
1/30/2017 Marquee – Calgary, AB [tickets]
1/31/2017 Starlite Room – Edmonton, AB [tickets]
2/02/2017 El Corazon – Seattle, WA [tickets]
2/03/2017 Rickshaw Theatre – Vancouver, BC [tickets]
2/04/2017 Hawthorne Theater – Portland, OR [tickets]
2/06/2017 Social Hall SF – San Francisco, CA [tickets]
2/07/2017 The Observatory – Santa Ana, CA [tickets]
2/08/2017 Club Red – Phoenix, AZ [tickets]
2/10/2017 Alamo Music Hall – San Antonio, TX [tickets]
2/11/2017 Trees – Dallas, TX [tickets]
2/13/2017 Masquerade – Atlanta, GA [tickets]
2/14/2017 Throne Theater – Wilmington, NC [tickets]
2/15/2017 The Howard Theater – Washington, DC [tickets]
2/16/2017 Theatre Of The Living Arts – Philadelphia, PA [tickets]
2/17/2017 The Chance – Poughkeepsie, NY [tickets]
2/18/2017 Royale – Boston, MA [tickets]
2/19/2017 Gramercy Theatre – New York, NY [tickets]
For further info contact liz@earsplitcompound.com.
http://www.dmds.thetruemayhem.com
https://www.mayhemofficial.bandcamp.com
https://www.facebook.com/mayhemofficial
https://www.instagram.com/thetruemayhem