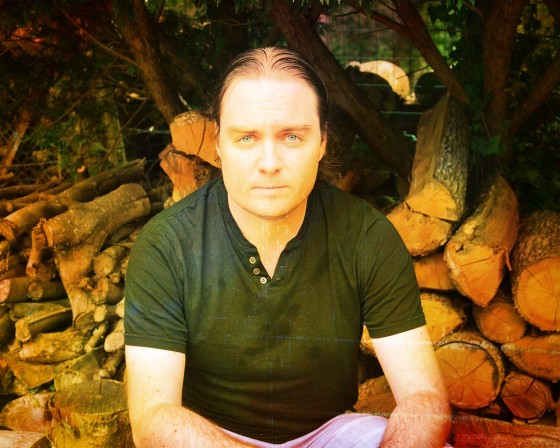 Metal Injection is today hosting an exclusive stream of the magnanimous track "Bast," the newest song to be released from French progressive composer VIVIEN LALU's pending solo full-length, Atomic Ark.
In an early review of Atomic Ark last week Metal Injection stated "The catchy bits will be stuck in your head for days on end, the heavy parts will never not make you bang your head, the beautiful parts will always be touching, the ethereal and dream-like parts will always evoke images in your head, and the musicianship will never not impress. There is absolutely no reason anyone shouldn't own this record upon its release." Proof of this is exemplified with the soaring "Bast," the track packs more punch into four minutes than many contemporary prog acts' over-extended ballads, the artist only focusing on what really mattered, and then perfecting it. The song also showcases the more ominous elements of LALU utilizing low-end vocal contributions from Peter Wildoer (Darkane/James LaBrie).
Check out "Bast" now at Metal Injection AT THIS LOCATION.
The track "Slaughtered," featuring solos from keyboardist Jordan Rudess (Dream Theater, Liquid Tension Experiment) and guitarist Marco Sfogli (James LaBrie), was also playing RIGHT HERE.
Atomic Ark is confirmed for release via Sensory Records on September 6th in Europe and September 10th in North America. The latest in a long line of releases from VIVEN LALU, including group and collaborative efforts with other artists in the progressive rock/metal realms as well as previous solo excursions, Atomic Ark is a cinematic masterpiece boasting an array of expansive elements with a dark edge. The more than fifty-minute opus was fully conceived and composed by LALU, the composer having enlisted an all-star lineup of vocalist Martin LeMar (Mekong Delta), bassist Mike LePond (SymphonyX), guitarist Simone Mularoni (DGM) and drummer Virgil Donati (PlanetX), in addition to countless guest contributions, to complete the album.
http://www.vivienlalu.com
https://www.facebook.com/vivienlalu
http://www.lasersedgegroup.com
https://www.facebook.com/TheLasersEdge