Italian metal label Kolony Records has inked a brand new distribution deal for all of North America through DisManic via eOne Distribution. Having continually expanded to reach more and more European fans and stores since the label's 2008 formation, with this new distro deal Kolony now aims to get their quality metal releases into the hands of more North American extreme music fans, beginning late this spring with the latest releases from BE'LAKOR and DE PROFUNDIS.
+++
BE'LAKOR
Of Breath and Bone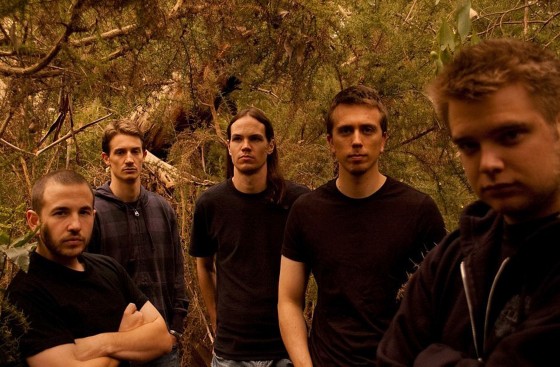 Considered the leading melodic death metal band in all of Australia, despite the young age of its members, the success of BE'LAKOR's previous Stone's Reach album led the band to perform at massive international festivals including Summer Breeze, in addition to European tours and solo international appearances across the continent.
Having refined their talents even further since previous albums, the band's superb third album Of Breath And Bone further exemplifies BE'LAKOR's superior metal prowess. Boasting nearly an hour of prime, harmonious death metal, Of Breath And Bone was mixed and mastered by Jens Bogren at Fascination Street studios (Opeth, Paradise Lost, Amon Amarth), and the cover artwork commissioned by Costin Chioreanu of Twilight 13 Media (Mayhem, Aura Noir, Absu, Darkthrone).
Of Breath And Bone was successfully released by Kolony records across Europe in mid 2012 to massive media praise, and is now set to become available to North American fans on June 4th, 2013, bringing BE'LAKOR to a whole new horde of metal fans.
Listen to "Abeyance," the opening track to Of Breath And Bone HERE: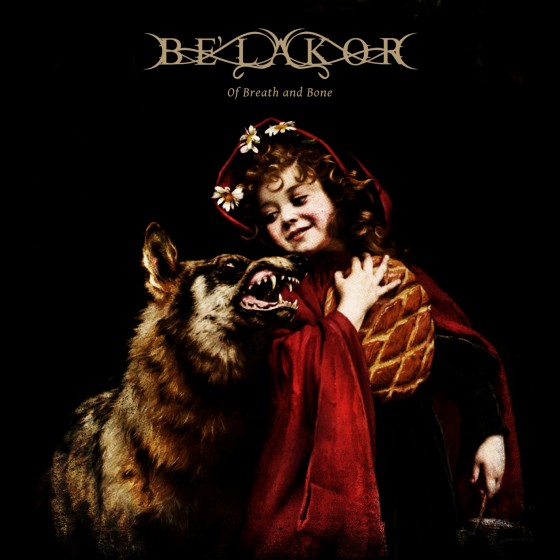 Of Breath And Bone Track Listing:
1. Abeyance
2. Remnants
3. Fraught
4. Absit Omen
5. To Stir The Sea
6. In Parting
7. The Dream And Waking
8. By Moon And Star
+++
DE PROFUNDIS
The Emptiness Within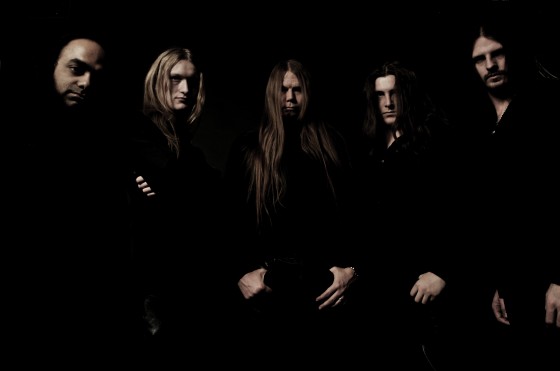 Formed in 2005, to date, UK-based DE PROFUNDIS has performed in twenty-two countries, having taken part in three international tours including supporting Iron Maiden in India and a tour with Rotting Christ and multiple major music festivals worldwide including Bloodstock Open Air. The band's unique sound merges influences from multiple extreme metal subgenres all heavily infused with elements of progressive rock and jazz.
With two critically-acclaimed full-length albums — 2007's Beyond Redemption and 2010's A Bleak Reflection — already on their résumé, DE PROFUNDIS recorded their third album The Emptiness Within in London during December 2011, the album then produced by the band and Fernando Pereira (Misanthrope). The album was then mixed at the Studios Davout in Paris, France (AC/DC, The Rolling Stones,Ozzy Osbourne) and mastered by Tim Turan (Emperor, Motörhead), and bears artwork crafted by Costin Chioreanu of Twilight 13 Media (Mayhem, Darkthrone, Absu). The nearly hour-long opus embodies nine brilliant songs, flowing with intricate riffing through DE PROFUNDIS' unique, forward-thinking delivery.
Check out DE PROFUNDIS' official video for "Twisted Landscapes," the fifth track on The Emptiness Within HERE:
The Emptiness Within Track Listing:
1. From The Depths…
2. Delirium
3. Silent Gods
4. This Wretched Plague
5. Twisted Landscapes
6. Release
7. Dead Inside
8. Parallel Existence
9. Unbroken (A Morbid Embrace)
http://www.belakorband.com
http://www.facebook.com/belakorband
http://www.twitter.com/belakorband
http://www.deprofundistheband.com
http://www.facebook.com/deprofundistheband
http://www.twitter.com/deprofundisband
http://www.kolonyrecords.com
https://www.facebook.com/kolonyrecords
https://twitter.com/kolonyrecords