In honor of KILLING JOKE's imminent monumental three-CD anthology – The Singles Collection 1979-2012 – as well as their long-anticipated North American tour currently underway, Brooklyn Vegan/Invisible Oranges today offers up a stream of "Four Stations Of The Sun."
"A timely reminder why KILLING JOKE continue to be held in such high esteem," notes Drowned In Sound, The Singles Collection 1979-2012 captures the band's mammoth, ever-evolving legacy with a series of dark, apocalyptic songs that have successfully combined disco, funk and shamanic wisdom with the dark side of punk rock. The Singles Collection 1979-2012 delivers thirty-three career-spanning singles over two CDs with an additional third disc of rarities which includes previously unreleased studio tracks. The three-CD version will be limited in number, reverting to two CDs containing the singles tracks. Notes Sea of Tranquility, "The Singles Collection 1979 – 2012 is an excellent place to start with all the KILLING JOKE the casual fan would ever require and I recommend the version with the rarities which is a limited edition. See if you can spot the ways in which this highly influential band has influenced groups as diverse as Nirvana, Fear Factor, Faith No More, Opeth and many more." Adds BrooklynVegan, "KILLING JOKE is, like many of the great bands of our time, unique and generally unclassifiable. Punk in both ethos and origin, the UK band has dipped its toe in industrial, metal, funk and dance music in their close-to-35-year career, carving out their own niche and more importantly their own sound."
Check out "Four Stations Of The Sun," a remix of which appeared on the 1998 LP Wardance – The Remixes and included on disc three at THIS LOCATION.
Additionally, you can still hear the band's "Timewave" demo, courtesy of Decibel Magazine at HERE. Previously unreleased, the track was recorded during the Absolute Dissent studio sessions and is also included on the third rarities disc.
The Singles Collection 1979-2012 is set for release via Spinefarm/Universal on the date of June 4, 2013 with the digital version dropping on May 7th. Pre-order your copy HERE.
KILLING JOKE is currently working their way West with a short run of North American live rituals, which commenced April 19 in New York City. The special tour will coast through six more cities before coming to a close on May 5th in Los Angeles. See the updated itinerary below.
KILLING JOKE The Singles Tour 2013 [remaining dates]:
4/26/2013 Empty Bottle – Chicago, IL
4/27/2013 Empty Bottle – Chicago, IL
4/30/2013 Neumos – Seattle, WA
5/01/2013 Rickshaw Theatre – Vancouver, BC
5/03/2013 Fillmore – San Francisco, CA
5/04/2013 Brick By Brick – San Diego, CA
5/05/2013 Henry Fonda – Los Angeles, CA
At a time when the news is on fast-forward and the planet seems to be descending into lunacy, who better than KILLING JOKE to reflect such a sentiment? With a fierce intelligence combined with a thirst for esoteric knowledge that matches a sound that is visceral and almost spiritual in its primal spirit, KILLING JOKE are like no other. This is a group spawned from punk rock that set out on one of the most remarkable and idiosyncratic journeys ever. Their influence has been enormous, with an unlikely roll-call of musicians taking their cues from the KJ catalog, from Nirvana to most modern American metal to many DJs and dance music mavericks. With their original line-up of Jaz Coleman, Geordie, Youth and Big Paul continuing to hold firm, KILLING JOKE are not an average band with an average agenda. The offer something sulphurous and strong and few bands have come close to matching their innate power. Details on a new full-length to be announced in the coming months. Stay tuned.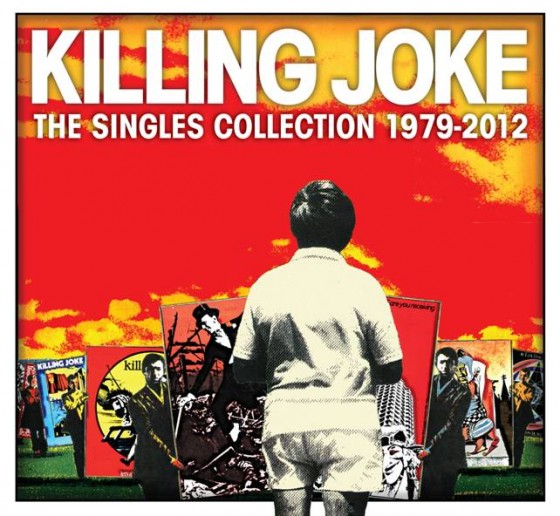 http://www.killingjoke.com
http://www.facebook.com/killingjokeofficial
http://spinefarmrecords.com/usa
http://www.facebook.com/SpinefarmRecordsUS