Italian death metal horde, HIDEOUS DIVINITY, who feature within their ranks former members of Hour Of Penance and Ghouls, is preparing to unleash Cobra Verde, their second full-length via Unique Leader next month.
Featuring nine hymns of hate and contempt, Cobra Verde was recorded at 16th Cellar Studios (Hour Of Penance, Fleshgod Apocalypse, Trifixion, Vomit The Soul et al), boasts a guest vocal appearances by Nile's Dallas Toler-Wade, a crushing cover of Ripping Corpse's "The Last And Only Son" and is a true must-have for devout followers of obscure and intense death metal a la Nile, Immolation with the lysergic influences of Ulcerate.
In celebration of its imminent rule, Decibel Magazine, who applauds HIDEOUS DIVINITY's "uber-brutal, churning platter of tech-y death metal," offers up the fittingly titled fifth cut "Sinister And Demented," for your Friday listening pleasures at THIS LOCATION.
Cobra Verde Track Listing:
1. In My Land I Was A Snake
2. The Somber Empire
3. Cobra Verde
4. Salt In The Martyr's Tear
5. Sinister And Demented
6. Desolation Within
7. The Alonest Of The Alone (featuring Nile's Dallas Toler-Wade)
8. Adijnakou
9. The Last And Only Son (Ripping Corpse cover)
Born between Italy and Norway in late 2006 as a side project of Hour Of Penance founder Enrico Schettino, HIDEOUS DIVINITY immediately earned underground accolades thanks to their Sinful Star Necrolatry two-track demo, an intriguing mesh of European and American extremities released at the end of 2007. It wasn't until 2010 that the band, with their first stable lineup, would perform live with longstanding comrades, Insision. In the interim, new songs were composed with their European death/black influences giving way to a more mindful, complex yet straight-in-your-face death metal assault in the vein Nile, Immolation and Hate: the embryo of their first full-length release. Following another successful appearance in Scandinavia at the end of April 2012, this time for the prestigious Inferno Festival in Oslo, Norway, a three-album deal with Unique Leader Records was forged. In late July 2011 the band entered 16th Cellar to record their Obeisance Rising debut. The lyrical concept is based on John Carpenter's immortal masterstroke They Live, a dramatically relevant testimony of a dark era that never ended.
"In this place, the dead are more alive than the living".
A new era has come for HIDEOUS DIVINITY. Join the slavery.
Cobra Verde will be released in the US on October 28th, 2014, the UK on October 27th and the rest of Europe on October 31st. Preorder your copy at THIS LOCATION.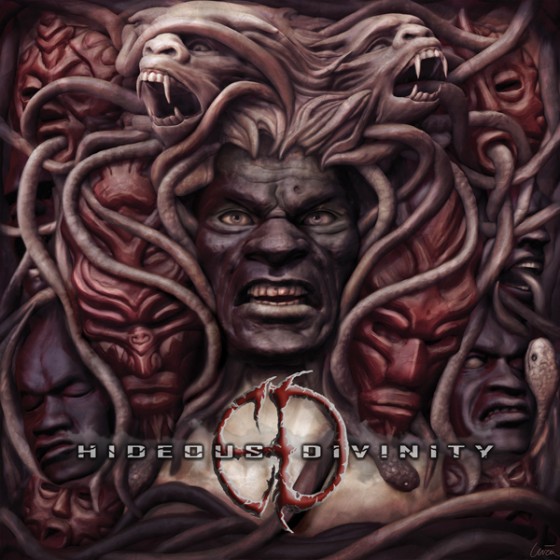 http://www.facebook.com/hideousdivinity
http://www.uniqueleader.com
http://www.facebook.com/UniqueLeaderRecords