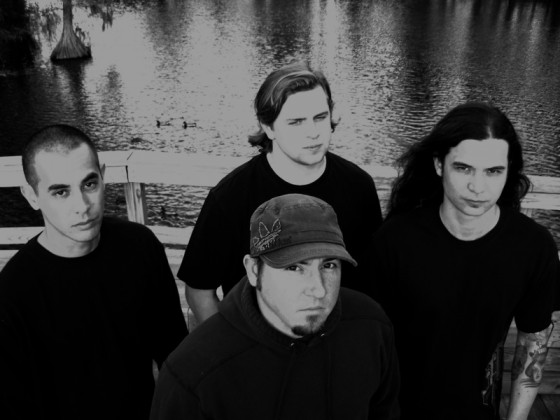 Wilmington, North Carolina metal brigade, GOLLUM, will perform at the Raleigh edition of the Rockstar Energy Drink Mayhem Fest, which features some of metal's biggest names including Megadeth, Machine Head, In Flames and Unearth. Their third year in a row playing the prestigious event, GOLLUM will pillage the Jagermiester stage at 1:45pm SHARP! As reported previously, the entire set will be filmed for possible DVD inclusion.
Who: GOLLUM
When: Wednesday, August 3, 2011
Where: Time Warner Cable Music Pavilion at Walnut Creek in Raleigh, North Carolina
Stage: Jagermeister Stage
Time: 1:45PM Sharp
Said drummer, Seth Long: "We eat, sleep, and breathe our craft so that we can come play in the company of such notable musicians. We are humbled yet anxious while knowing that although, it is a big honor to play this event, we are more than ready to serve the audience what they deeply deserve, a RAW to the BONE, metal show!"
Check out footage of the band from past Rockstar Energy Drink Mayhem Fest performances here:

Following their REDMF performance, the band will terrorize The Soapbox in their hometown of Wilmington on August 6th. More info available HERE.
GOLLUM are currently working on the follow-up to their critically-lauded The Core full-length, release via Rotten Records in 2009. About.com called the release, "… the most complex, sonic-scraped albums of the year," while Way Too Loud noted: "music this different that's able to fire on all cylinders is the equivalent of expanding one's mind without the drugs." To check out a demo sample of new tune, "One Guarantee," point your browser HERE.