Upon return from their European tour in their stint of shows supporting their lauded Black Age Blues LP, GOATSNAKE is gearing up for the final gig of the run with a headlining slot at Crucial Fest V this weekend. Running from Thursday, June 18th through Saturday the 20th in Salt Lake City, Utah, GOATSNAKE will headline the final evening of Crucial Fest. This performance will be the final show from the band for the immediate future, although additional live actions will be announced for later in the year.
With new live coverage pouring in from their recent stateside record release show for Black Age Blues, their set at Maryland Deathfest, and most recently, their European Tour, killer new footage of GOATSNAKE at FreakValley Festival in Germany has been posted on the Southern Lord YouTube page RIGHT HERE.
GOATSNAKE Live:
6/20/2015 Crucialfest – Salt Lake City, UT [info]
Stream Black Age Blues in its entirety at THIS LOCATION.
Black Age Blues on CD, 2xLP in a Stoughton gatefold jacket with two exclusive bonus tracks and more can be ordered at the new Goatsnake store, and the album is available digitally via BandCamp and iTunes.
GOATSNAKE's mighty first LP to see release in fifteen years, Black Age Blues, is out now worldwide on Southern Lord Recordings. Amidst the waves of press that has been rolling in on Black Age Blues ahead of its release, A.V. says the album is, "an undeniable reminder that GOATSNAKE is doom royalty," and in a review of the early single, "Elevated Man," the Chicago Reader issues, "they make it clear that nothing has changed in their absence: heavy-as-hell, monster guitar riffs channel Tony Iommi's best, and the bridge is topped off with a rough-around-the-edges harmonica solo… maximum volume is highly recommended." The Obelisk brought a massive slab of praise to the album, offering in part, "on paper the patterns are simple, but what the band does with them is nothing short of breathtaking, even aside from the simple appeal the album carries with it for fans through the simple fact of its existence. Sounds like hyperbole, but the blessings Black Age Blues bestows are not to be undervalued either for their heaviness or the individual presence at work behind them, and five years after their first reunion set, 15 years after their last album, GOATSNAKE may be the most vital they've ever been." LA Weekly, in an interview with guitarist Greg Anderson on the album, included, "Whether it's because of the aforementioned life experiences or simply because their skills as musicians and songwriters are better honed, Black Age Blues is the most substantial release of GOATSNAKE's career. Musically, there is more of an infectious blues edge to their take on the classic Sabbath blueprint… GOATSNAKE's heavy rock is more palatable on Black Age Blues than on previous efforts."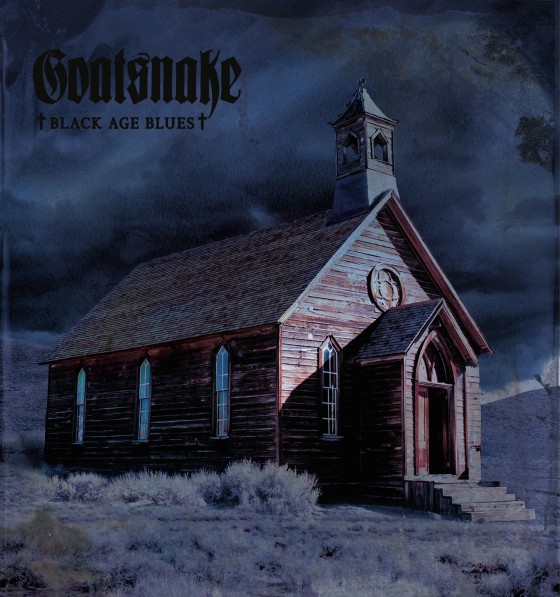 http://www.southernlord.com
http://southernlord.bandcamp.com
http://www.facebook.com/SLadmin