Holland's traumatizing blackened industrial act, GNAW THEIR TONGUES, returns to the US for the second time in its lifespan, primed to take part in the inaugural California Deathfest in Oakland this weekend.
As 2015 saw the release of multiple GNAW THEIR TONGUES titles, including collaborations with Alkerdeel, the Collected Atrocities early works 2xCD, and the outfit's most revered title to date, the ravenous full-length, Abyss Of Longing Throats, Mories has transformed the entity from a studio-only project to a touring act, having performed at Roadburn Festival in Holland, followed by its first American performances at Maryland Deathfest XIII and Apex VI, and a performance at Amplifest in Portugal. Now, GNAW THEIR TONGUES invades the US once again for the first installment of the California Deathfest in Oakland this weekend, performing alongside Immolation, Nader Sadek, Bolzer, Loss, Lycus, Goat Torment, Pseudogod, Ritual Necromancy and Worship this Sunday, October 11th.
GNAW THEIR TONGUES Live:
10/09-11/2015 Oakland Metro – Oakland, CA @ California Deathfest [info]
Through the release of nearly forty titles in less than a decade, GNAW THEIR TONGUES' richly infamous works are created by the architect Mories, the same man responsible for such acts as Aderlating, Cloak Of Altering, De Magia Veterum, Seirom and others. Closing a three-year gap in full-length albums, the band deployed its most mesmerizing opus yet in 2015 with the release of Abyss Of Longing Throats, another hellish cacophony of mangled industrial black metal, lurching deformed heaviness, twisted electronic carnage and bombastic orchestral power that sounds like no one else, delivering some of the outfit's most emotionally stirring movements yet. Decibel Magazine referred to Mories as a, "one-man nightmare generator," issuing that, "This slab of hallucinatory black metal is not to be played in daylight." Noisey calls Abyss Of Longing Throats, "a harrowing blend of droning post-black metal, industrial, classical and avant-garde noise that burrows through the skin like feasting maggots," and Invisible Oranges declares, "With a genre-defying and library-filling discography to his name, Mories's boundless creativity puts him at the forefront of the still growing movement of serial creators in metal," and Cvlt Nation spewed, "This newest chapter in Mories' nightmarish legacy is a brilliant one indeed, fully capitalizing on everything that he has done so well on past GNAW THEIR TONGUES releases while greatly expanding upon some of the elements that have been deftly and subtly introduced in more recent releases."
An official track stream of "Through Flesh" is playing via YouTube RIGHT HERE and the full album alongside an interrogation with Mories at Invisible Oranges at THIS LOCATION.
Abyss Of Longing Throats is available via Crucial Blast on digipak CD and digital versions HERE. An LP version will be completed for release in the months ahead. Additional GNAW THEIR TONGUES live actions will also be scheduled into 2016; stand by for further transmissions from the void.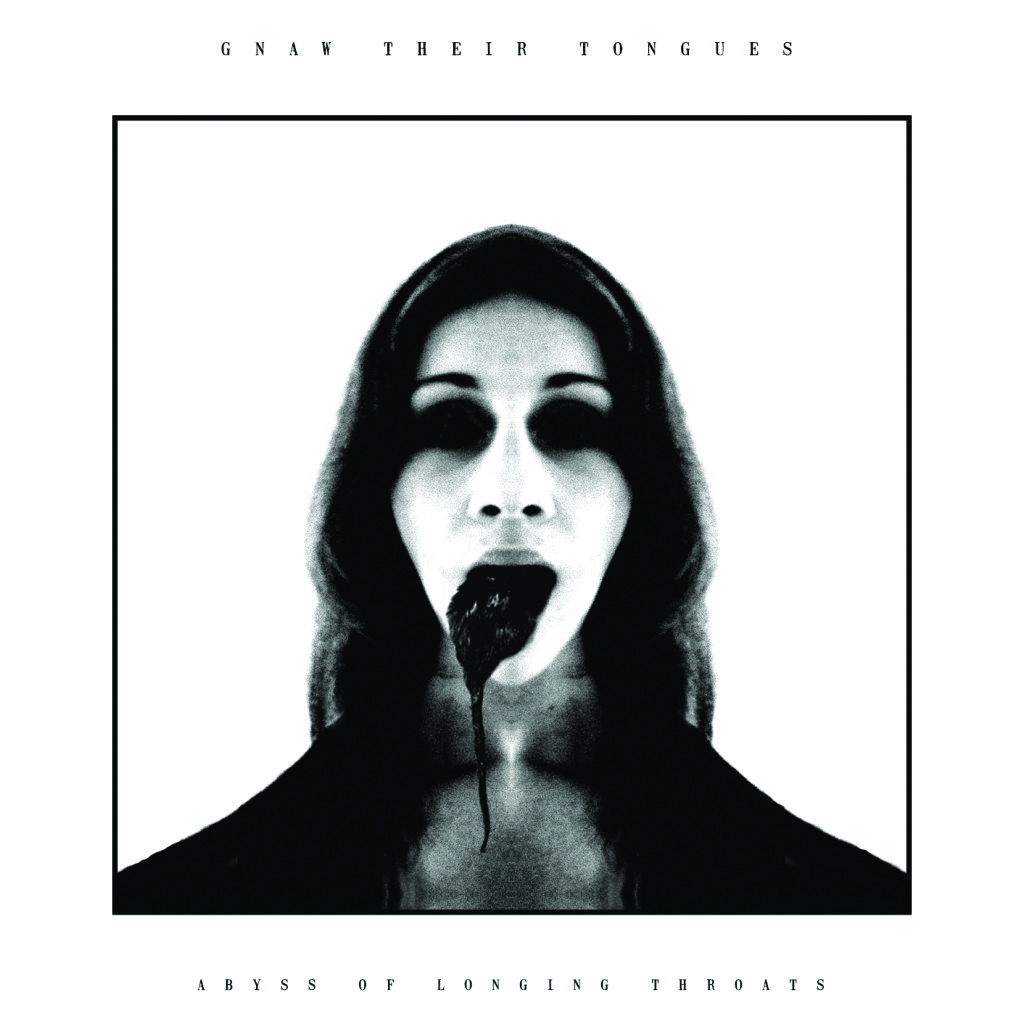 http://www.gnawtheirtongues.com
http://www.gnawtheirtongues.bandcamp.com
http://www.facebook.com/pages/Gnaw-Their-Tongues/128655237208690
http://www.crucialblast.net
http://www.facebook.com/CrucialBlast
http://www.crucialblast.bandcamp.com