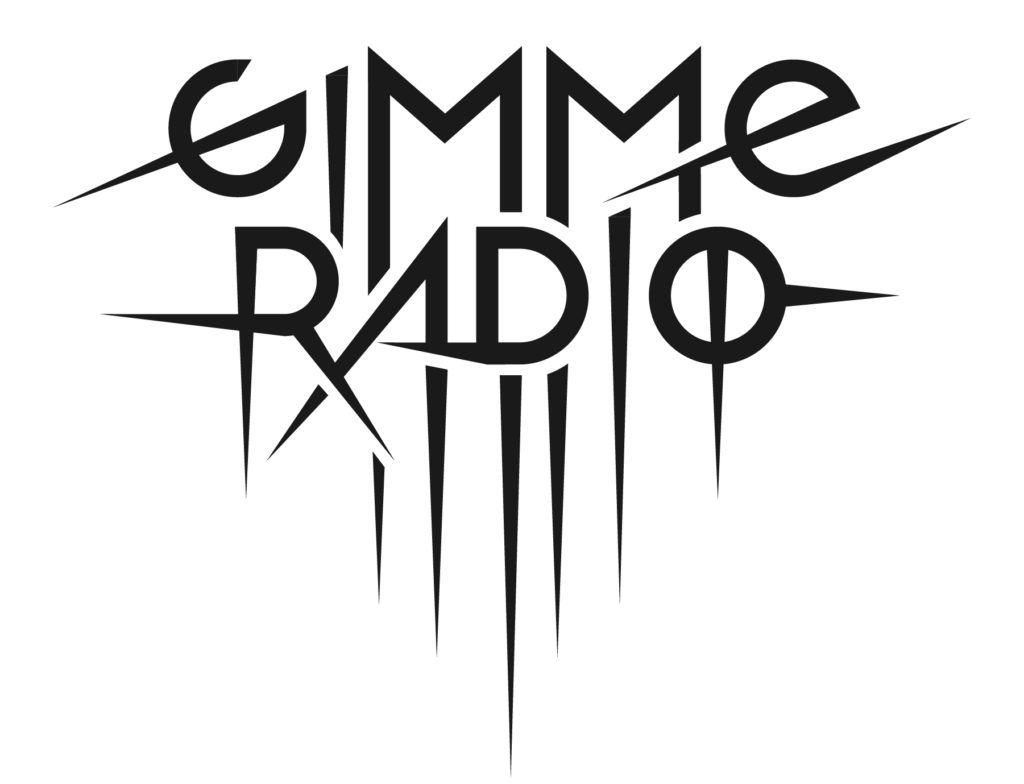 GIMME METAL Top 40 Chart – April 17th, 2020:
Each week GIMME RADIO will publish its GIMME METAL chart listing the top 40 tracks played on the station for the week. Already the best metal discovery service online, the GIMME METAL chart is a powerful tool for listeners, labels, and artists for staying up to date on the best new metal released by established greats and up-and-coming underdogs, all handpicked by GIMME's knowledgeable DJ roster and editorial team.
GIMME METAL Top 40 Chart – April 17th, 2020:
1. Benighted – "Nails"
2. The Black Dahlia Murder – "Child Of Night"
3. Exhorder – "The Man That Never Was"
4. Slough Feg – "New Organon"
5. Slave One – "Dissident Flesh"
6. Igorrr – "Camel Dancefloor"
7. Mayhem – "Bad Blood"
8. Wolfheart – "Hail Of Steel"
9. Vastum – "Reveries In Autophagia"
10. Smoulder – "Cage Of Mirrors"
Click HERE for the full Top 40 list.
Next Week's Great Upcoming Shows on GIMME: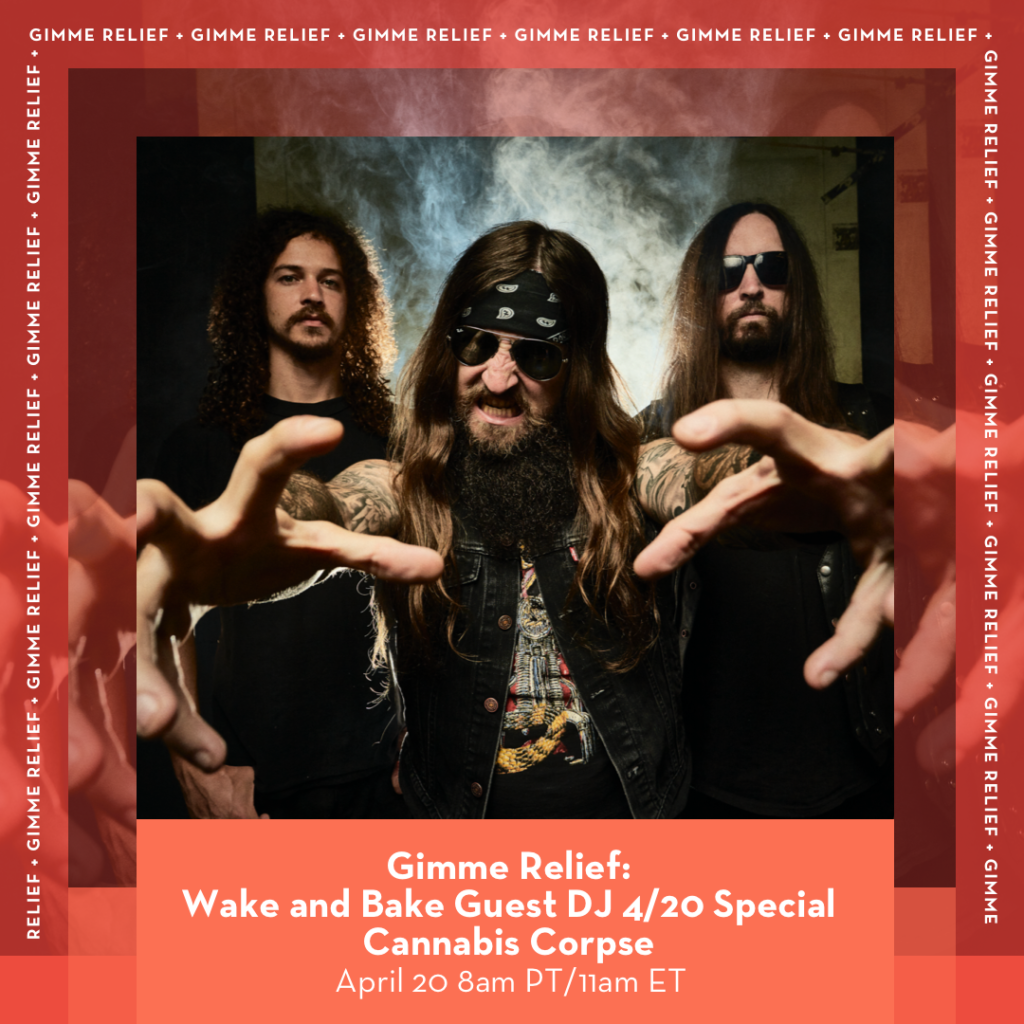 Cannabis Corpse: Premieres Monday, April 20th at 11:00am EST / 8:00am PST – Formed in Richmond by members of Iron Reagan, Municipal Waste, and more, Cannabis Corpse's new strains of death/weed metal last bubbled up with 2017's Cryptopsy-inspired LP title Nug So Vile (Season Of Mist) and while the trio is off the road, frontman Phil Hall takes to the mic for a guest DJ wake and bake special on, of course, Monday 4/20. GIMME listeners can donate the denomination they wish to the band directly via the tip jar.
Pulchra Morte: Premieres Tuesday, April 21st at 1:00pm EST / 10:00am PST – Forged in 2017, Pulchra Morte rekindles a feeling that has become increasingly scarce in the dense landscape of extreme music today: the composition of songs containing weight, atmosphere, and feeling. Acclaimed 2019 debut album Divina Autem Et Aniles recaptured the purpose of greats from the late '80s through early-'90s doom-laden death metal scene, a point where feeling superseded technicality. The band played many shows throughout 2019, including the Full Terror Assault Open Air V festival and several sold-out shows in support of 1349, Uada, and Cloak. Comprised of Adam Clemans (Skeletonwitch, Wolvhammer), John Porada (Wolvhammer, Abigail Williams), Jarrett Pritchard (Eulogy, Brutality), Clayton Gore (Eulogy, Harkonin), and Jeffrey Breden (Leagues Below), the band will be releasing their sophomore full-length in the weeks to come. Gore guest DJs and as their dates on 1349's tour have been scuttled due to the pandemic, GIMME has added a tip jar to help the band directly today.
Slough Feg: Premieres Wednesday, April 22 at 1:00pm EST / 10:00am PST – Slough Feg: Premieres Wednesday, April 22 at 1:00pm EST / 10:00am PST – Slough Feg, also known as the Lord Weird Slough Feg, are among the Bay Area's finest purveyors of the folklore/classic heavy metal hybrid, their searing live sets and latest release on Cruz Del Sur New Organon rife with searing hot licks and righteous riffage. Be sure to check into the donate button; you can help Slough Feg out in the tip jar during their downtime with no touring.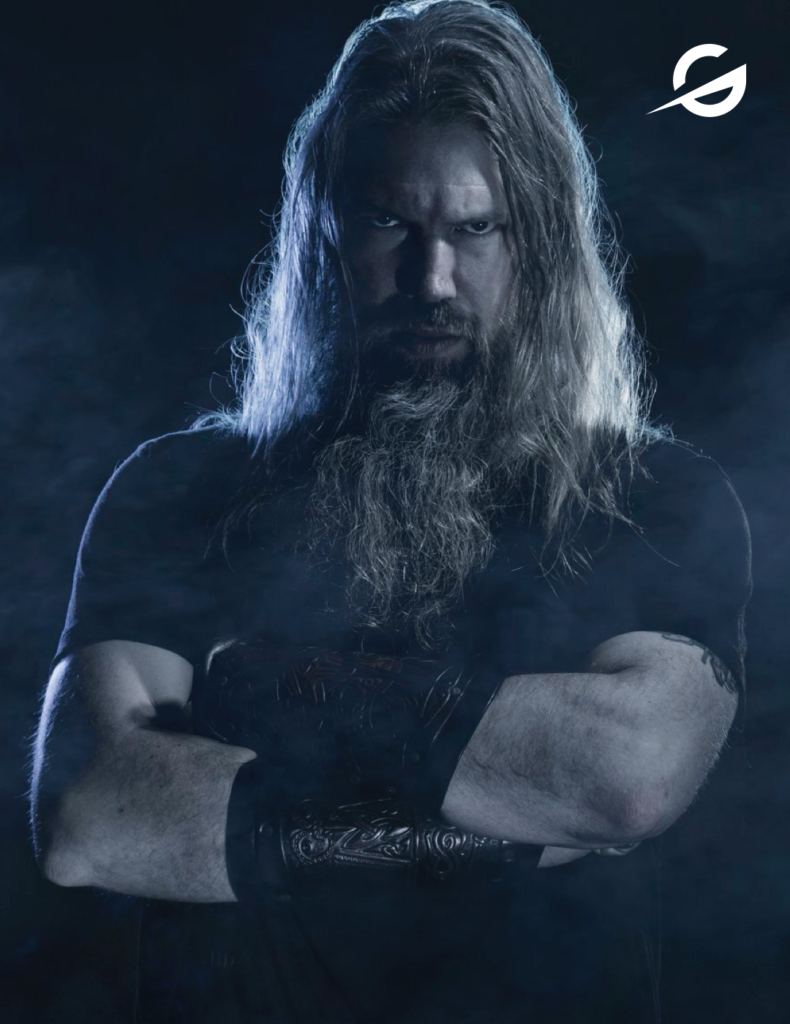 The Return Of Johan Hegg's Hammer Of The North Show: Thursday, April 23rd at 11:00am EST / 8:00am PST – GIMME RADIO is thrilled by the return of Amon Amarth vocalist/long time GIMME DJ, Johan Hegg and his "Hammer Of The North" program. As Coronavirus continues to impact touring artists, GIMME has implemented a tip jar where you can donate with a denomination of your choice. Hegg will be forwarding his tip jar to WSPA-USA.org, an animal welfare organization with emphasis on education, collars not cruelty, working equines, farm animal welfare, companion animals, and more. Listeners have been asking for a Hegg return for months so this will certainly be a show not to be missed.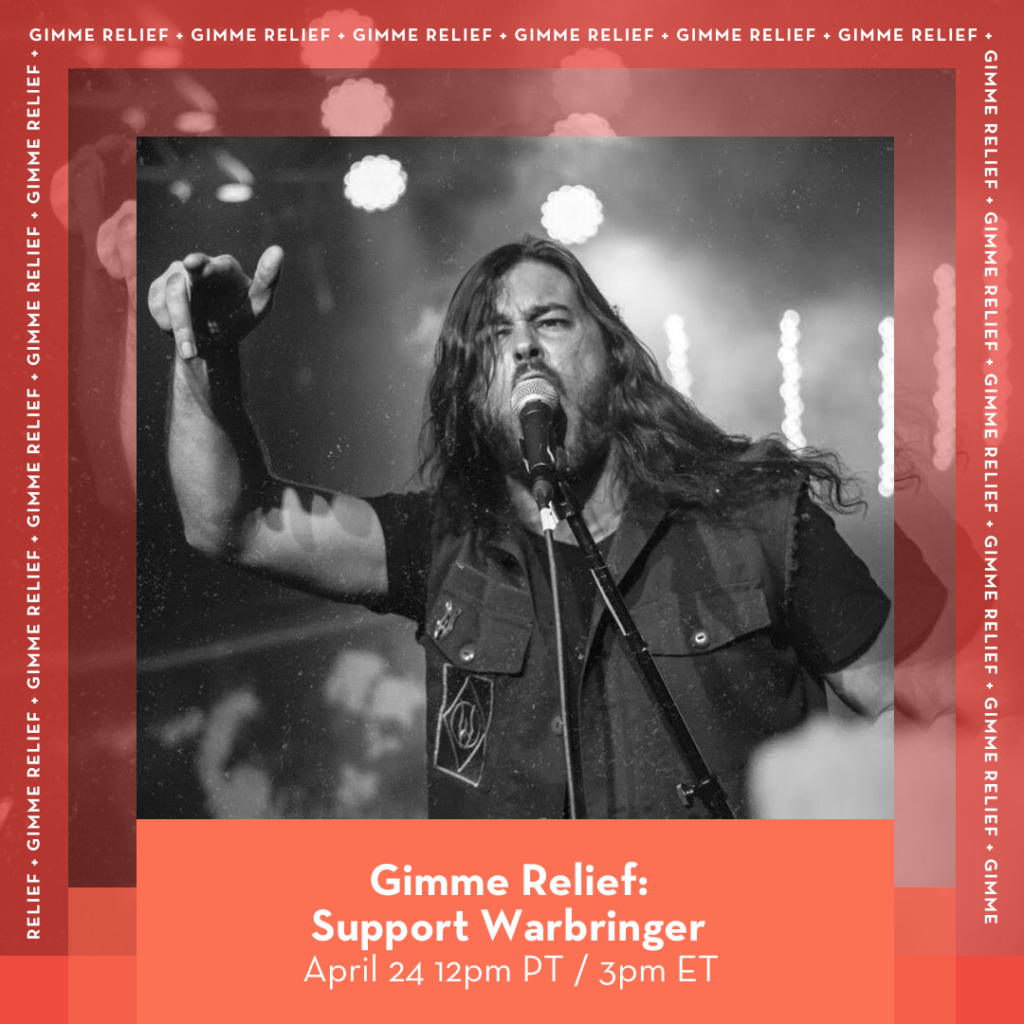 Warbringer: Premieres Friday, April 24th at 3:00pm EST / 12:00pm PST – LA millennial thrash metal titans Warbringer offer up vocalist John Kevill and drummer Carlos Cruz to take the controls at GIMME RADIO for two hours of genre-spanning selections. Strap in! And hit the tipjar for our friends sidelined from touring during these times.
Coming Soon:
Monday, 4/27: The Black Dahlia Murder (6-hour takeover!)
Wednesday, 4/29: Smoulder
Friday, 5/1: Cirith Ungol
Monday, 5/4: Suffocation
Tuesday, 5/5: Redefining Darkness/Seeing Red Label Special w/ Angerot, Pale Mare, Subtype Zero
Wednesday, 5/6: Cloak
Friday, 5/22: Exhumed/Gruesome
Don't miss it! Visit http://gimmeradio.com today!
About GIMME RADIO:
Founded by digital music veterans from Apple Music, Google Play, Beats Music and Napster, GIMME RADIO builds highly engaged communities for the passionate fan on a genre-by-genre basis. The company launched its first community in June of 2017: the world's first 24/7 metal-focused service. Fans tune in to hear world class DJs playing metal they can't hear anywhere else – for free. And GIMME RADIO allows the fans and the DJs/artists to communicate directly with one another in a live feed, real time, as the music is being played. Its roster of 70-plus DJs includes Dave Mustaine of Megadeth, Jessica Pimentel, star of Orange Is The New Black, and Randy Blythe of Lamb Of God among many others.
http://gimmeradio.com
http://www.facebook.com/gimmemetal
http://twitter.com/gimmeradio
http://www.instagram.com/gimmeradio