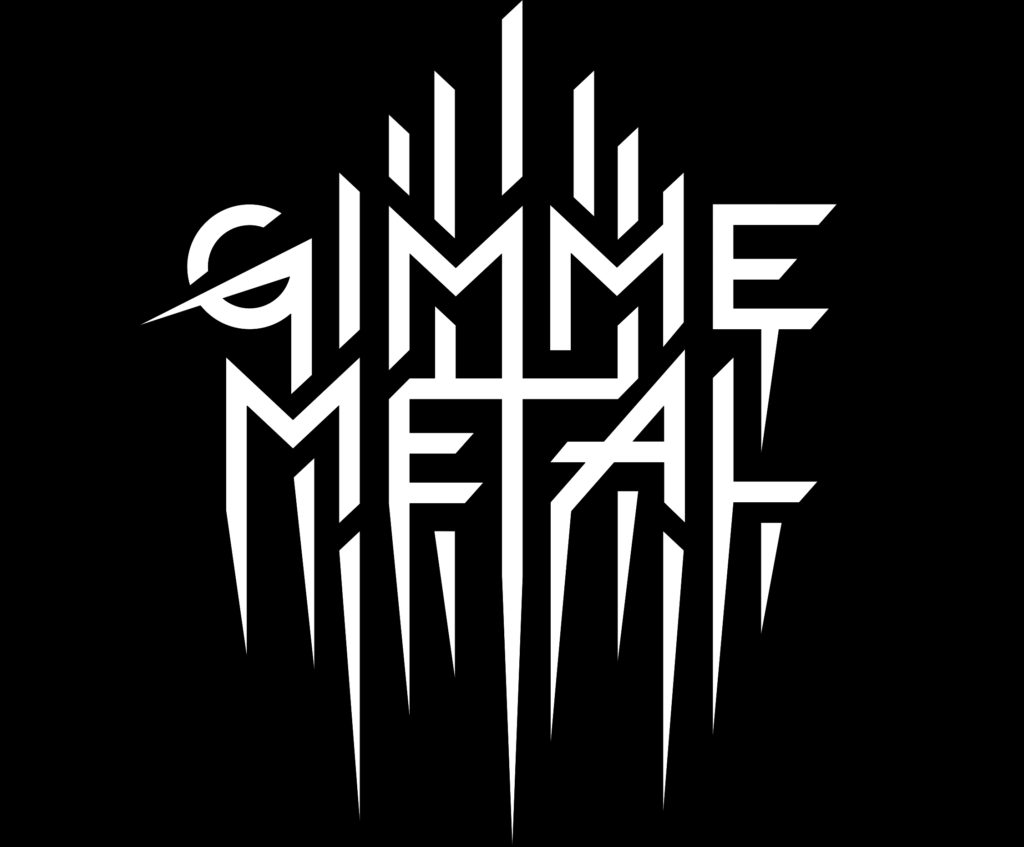 Each week, GIMME METAL publishes its radio chart listing the top 40 tracks played on the station. Already the best metal discovery service online, the GIMME METAL chart is a powerful tool for listeners, labels, and artists for staying up to date on the best new metal released by established greats and up-and-coming underdogs, all handpicked by GIMME's knowledgeable DJ roster and editorial team.
GIMME METAL Chart – January 25th, 2021:
1. Dread Sovereign – "The Great Beast We Serve"
2. Gaerea – "Null"
3. Accept – "Too Mean To Die"
4. Tribulation – "Hour Of The Wolf"
5. Cult Of Luna – "Three Bridges"
6. Nervosa – "Perpetual Chaos"
7. Culted – "Black Bird"
8. Eternal Champion – "A Face In The Glare"
9. Frozen Soul – "Wraith Of Death"
10. Enforced – "Malignance
Click HERE for the full Top 40 List.
This week on GIMME METAL:
GIMME 5 with DJ Jet – This month, Jet conducts interviews with another stellar roundup of artists. Tune in this Tuesday, January 26th at 5:00pm EST / 2:00pm PST to catch spotlights with Ilsa (Preyer), Nervosa (Perpetual Chaos), Obituary (Cause Of Death), Tribulation (Where The Gloom Becomes Sound), and Asphyx (Necroceros)!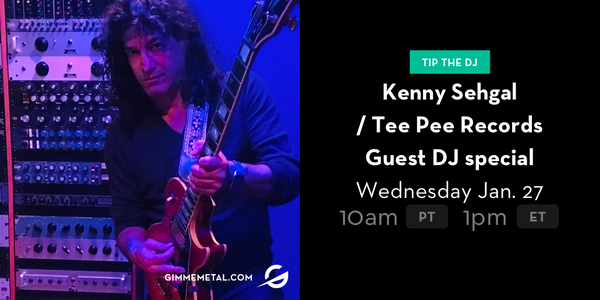 Tee Pee Records Guest DJ Special + In-Show Giveaway – Kenny Sehgal, who heads up the renowned NYC label Tee Pee Records in addition to slaying in his own band, Mirror Queen, will take over the GIMME DJ booth this Wednesday! Tee Pee is a familiar zone for most GIMME fans, as it's the current or one time home of such beloved acts as Witch, Earthless, Graveyard, Sleep, Lecherous Gaze, Hot Lunch, Ruby The Hatchet, Harsh Toke, Annihilation Time, High On Fire, The Skull, Worshipper, Pharlee, Danava, Mirror Queen, Sweet Apple, The Atomic Bitchwax, and so many more. But wait! There's more! Don't miss your chance to win one of four LPs or two tickets to Mirror Queen's livestream from Bowery Electric this April!
Gaerea Guest DJ Special + In-Show Giveaway – Portugal's Gaerea challenges the archetype of black metal, coloring outside of the genre's lines with melancholy texture and deep emotion. Their latest full-length Limbo, out now on Season Of Mist, devours its listeners with misanthropic catharsis and cinematic agony, delivering palpable emotion for fifty-two uninterrupted minutes. Prepare to lose yourself in the nihilistic abyss with this devastating offering. In addition to their guest DJ special, Gaerea has teamed up with GIMME for a special livestream on GIMME METAL TV February 13th. Join the band during their guest DJ special for chances to win merch and two tickets to the livestream!
Coming soon to GIMME METAL TV:
GIMME METAL TV runs 24/7 giving you unlimited music videos, interviews, live performances, and other amazing clips and shows from Metal Injection as well as your favorite metal bands and artists! With Apple Airplay and Google Chromecast features, you can cast it to your TV or laptop! Tune into GIMME METAL TV HERE!
Gaerea Livestream – GIMME METAL TV, in cooperation with Season Of Mist Records, will broadcast its first ever livestream event with Gaerea. Set to take place February 13th at 3:00pm EST / 12:00pm PST, the livestream will find Gaerea performing their latest album, Limbo, in its entirety. Additionally, the band will be selling exclusive merch and be present for a live Q&A in the chat. Prepare to lose yourself in the nihilistic abyss of their devastating live performance. Tickets are $10.00 and available now via the GIMME METAL app at THIS LOCATION. Download or update to the latest version of the app to purchase tickets.
Upcoming on GIMME METAL:
2/02 King Fowley
2/03 Smoulder Doom Spectacular
2/04 Return of Johan and Maria Hegg's Show, Heggvegr
2/05 Tribulation
2/05 Werewolves
20/9 Ektomorf Slavic Metal Special
2/10 Grayceon
2/12 Horror Pain Gore Death Label Special
2/15 Possessed
2/16 Disfiguring The Goddess
2/19 Gimli, Son Of Glóin
2/20 Director Drew Stone HC Special
2/24 Gravesend
2/26 Culted
2/27 Gimme Global Day #2 on Metal 2 (International Specials)
3/05 Cadaver all-Norwegian Special
3/10 Wolf King
3/12 Pupil Slicer
3/17 Primordial's Irish Metal St Patty's Special.
3/19 Eyehategod
4/09 Lion's Daughter
5/28 An Autumn For Crippled Children
Don't miss it! Visit GIMME METAL: http://gimmemetal.com.
Founded by digital music veterans from Apple Music, Google Play, Beats Music, and Napster, parent company Gimme Radio builds highly engaged communities for the passionate fan on a genre-by-genre basis. The company launched its first community in June of 2017: the world's first 24/7 metal-focused service. Fans tune in to hear world class DJs playing metal they can't hear anywhere else – for free. The GIMME METAL app and streaming radio service allows the fans and the DJs/artists to communicate directly with one another in a live feed, in real-time, while they listen. Its roster of 70-plus DJs includes Dave Mustaine of Megadeth, Jessica Pimentel, star of Orange Is The New Black, Brian Posehn, and Randy Blythe of Lamb Of God, among many others.
http://gimmemetal.com
http://www.facebook.com/gimmemetal
http://twitter.com/gimmeradio
http://www.instagram.com/gimmeradio