Today the video moguls at Metal Injection offer up the official premiere of "Americanized" as covered by splatterthrash death-wrought miscreants, GHOUL. The one-minute-forty-three-second surge of cinematic lunacy features head GWAR deviant Oderus Urungus as well as a host of eye-titillation in the form of blood, guns, burgers, rodeos, motorcycles, drugs, sheep fucking and more!
Lay your peepers HERE to check it out.
GHOUL's rampaging rendition of "Americanized"comes by way of their recently detonated covers EP, Intermediate Level Hard-Core, available now digitally and on vinyl via Tankcrimes Records. Featuring five tracks of gristly hardcore/punk worship, the EP delivers GHOULed out versions of tunes from GWAR as well as Fearless Iranians From Hell, Willful Neglect, N.O.T.A, and Dayglo Abortions. The digital version is a measly three bucks. Don't be a cheap ass. Order yours now at THIS LOCATION. The vinyl 12″ comes in solid red and is currently available HERE. Finally, you can download "Americanized" for FREE HERE.
The CD version of Intermediate Level Hard-Core will be released on August 20, 2013.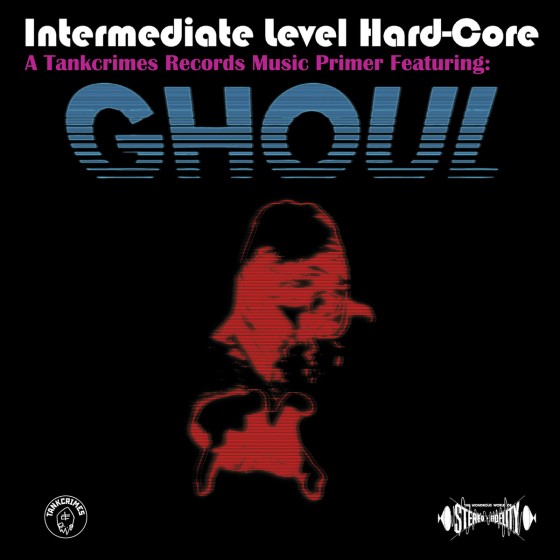 Intermediate Level Hard-Core EP Track Listing:
1. Americanized (GWAR cover featuring Oderus Urungus)
2. Blow Up the Embassy (Fearless Iranians From Hell cover)
3. E.M.S.&D. (Willful Neglect cover)
4. Propaganda Control (N.O.T.A cover)
5. Proud to be Creepsylvanian (Dayglo Abortions cover originally released as "Proud to Be Canadian")
The masked legion known as GHOUL — Cremator, Fermentor, Digestor, and Dissector – are mutants from Creepsylvania specializing in the execution of bone-snapping splatterthrash, grave robbing and flesh devourment. Stay tuned for further GHOULectable news in the coming weeks.
https://www.facebook.com/GhoulunaticsAsylum
http://www.creepsylvania.com
http://www.tankcrimes.com
https://www.facebook.com/tankcrimes