As they gear up for the nearing release of their vicious self-titled debut LP via A389 on the first day of October MMXIII, today EMPIRE OF RATS unloads a vigorous aural beating with a new track from the album.
Delivered to you by Toxicbreed's Funhouse, "Society's Zero" is the fifth of eleven aggressively brutal tracks on Empire Of Rats, and lies as a perfect example of the downtrodden and contemptuous revenge-seeking rage this Columbus act's unfuckwithable first album bears. EMPIRE OF RATS' clever take on beatdown-style metallic hardcore is definitely in the vein of classic acts like Merauder, Hatebreeed, 100 Demons, Cold As Life, Crucified and the like, delivered in a convincing and incredibly menacing delivery, boasting more actual hardcore songwriting ability than countless soulless clones of said acts. The stomping gang-chant closing out "Society's Zero" says it all, as the crew bellows, "I REFUSE TO FALL IN LINE, AS THE BLIND MISLEAD THE BLIND. PARASITE."
Do it; hit Toxicbreed's Funhouse and see how it feels to be "Society's Zero" RIGHT HERE.
Last month Lambgoat dropped the album's "Another Minute In Hell" HERE.
A389 will release the album via download and 12″ vinyl on October 1st, 2013, followed by a CD version now set for release via European label Marked For Death Records. A cast of warriors who have collectively done time in Palehorse, Under One Flag, Pitboss 2000 and countless others unify their hateful talents in EMPIRE OF RATS, forming a devastating style which is a brutal reminder that heavy hardcore is alive and well. On their self-titled debut LP, these scene-veterans have created a perfect record that is sincere, energetic and unapologetically pissed-off without coming off as paint-by-numbers.
Live EMPIRE OF RATS actions in support of the LP will be announced in the weeks ahead; watch out.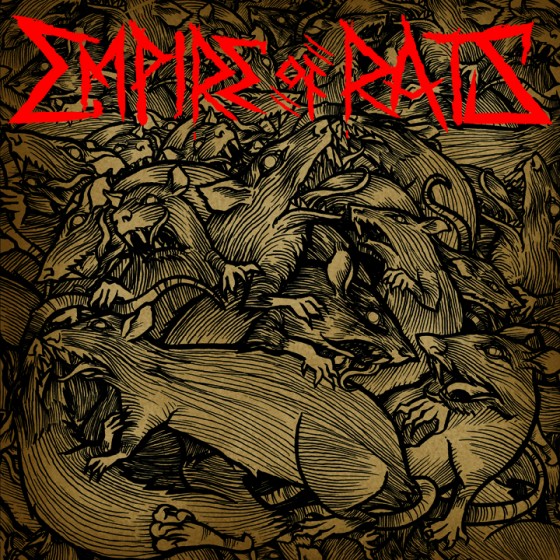 https://www.facebook.com/empireofrats
http://empireofratsoh.bandcamp.com
http://www.a389records.com
https://www.facebook.com/a389recordings
https://twitter.com/a389recordings