Pathos is the impending debut full-length from Canadian blackened death newcomers ECLIPSER. Set for release next month via Noise Salvation Records, the record — recorded, mixed, and mastered at Topon Das' (Fuck The Facts) Apartment 2 Studio and engineered by Scott Burniston — delivers an emotionally disturbing sonic landscape comprised of dense and transcendent atmospheres interrupted by frantic, anxiety-inducing riffs, blastbeats, and a multi-dimensional barrage of ravenous screams, blood curdling shrieks, and harsh guttural lows. Conceptually, Pathos is a cryptic and abysmal collection of bleak philosophies, exploring esoteric theologies such as hermeticism and alchemy. Laden with contrast between religious and blasphemous connotations and the overall notion that the human condition is something to overcome, the record is as pulverizing as it is thought-provoking.
In advance of its release, today Decibel Magazine is pleased to unveil the band's video clip for second track, "Coagulation."
Issues guitarist/vocalist Ryan Menard, "'Coagulation' is the most violent and gruesome track on the record. It opens with some pretty gross feedback and just explodes into chaos with foul chord progressions and unnerving grooves over relentless blast beats. The vocals spew a brutal tale of achieving perfection through ingesting molten gold, and the abhorrent mutation that ensues. The video is a dark and barebones performance similar to what you might see at one of our shows. We chose 'Coagulation' as the single for the video because of the raw and ugly energy it emanates."
View ECLIPSER's "Coagulation" at Decibel Magazine HERE.
Stream previously-released tracks "Cruel Is The Light To Thee" and "Sorrow Spirals" below.

Pathos will be released via Noise Salvation Records, helmed in part by Topon Das, on September 6th on CD and digitally. For preorders, visit the label's Bandcamp page at THIS LOCATION.
A name derived from the all-obscuring sound they produce, Ottawa, Ontario's ECLIPSER spews forth a foreboding polarity of soaring melodies and nightmarish dissonance, coiled together to create a dreadful malaise of blackened death metal promised to starve the light of everything it touches.
"More than anything, there's a sense that Eclipser's songs are always headed somewhere significant, that there is always a payoff… Eclipser offers a true extreme metal melting pot, showing obvious reverence towards their heroes without being afraid to test the limits of those influences just so…" — Last Rites
"If moody, brutal, atmospheric blackened death is your thing, Pathos needs to be put into your little grim, frostbitten ear-holes." — Sentinel Daily
"With a vile atmosphere of misanthropy, the record heralds philosophies of abysmal strife and the futility of the human condition… Of this band's many layers, their vocals are perhaps the most haunting and ungodly element: shrill, disturbing shrieks diverge from inhuman guttural lows to form a sort of infernal harmony that jarringly punctuates the pulsating wall of noise surrounding it." — Invisible Oranges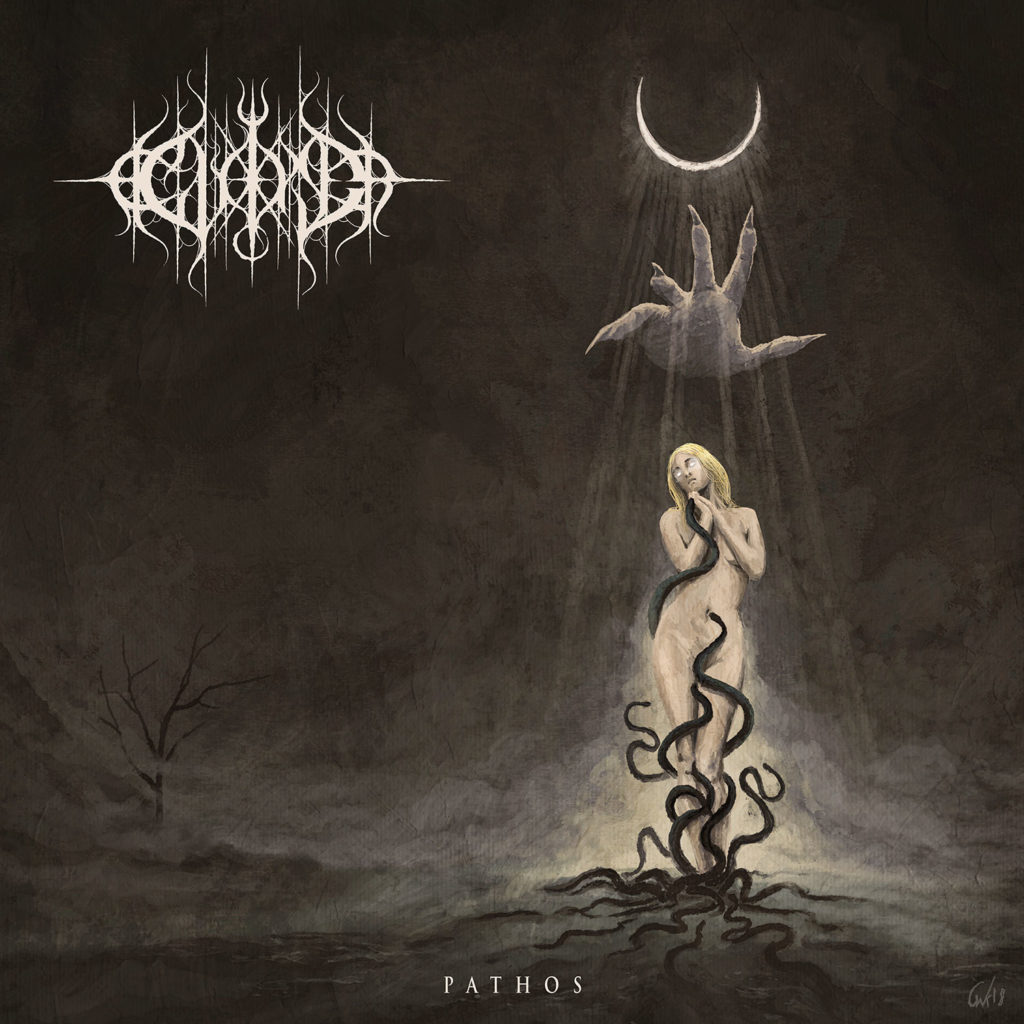 http://www.facebook.com/eclipserofficial
http://www.facebook.com/noisesalvation
http://noisesalvation.bandcamp.com