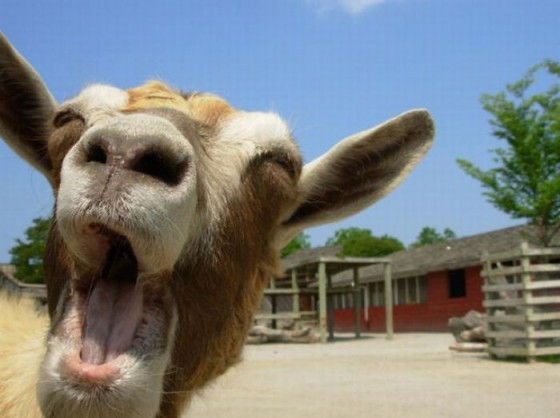 The Earsplit Compound Launches Mailorder – The Earsplit Compound, home of long running publicity collective EarsplitPR, is delighted to expands its planetary devastation with the launch of a label imprint (The Compound) and online store (Earsplit Distro). For more info visit: http://www.earsplitdistro.com.
HULL: Brooklyn Sludge Rock Alchemists Added To Roadburn 2014 Lineup – Brooklyn, New York sludge rock alchemists, HULL, are pleased to announce their appearance on the 2014 edition of Roadburn! [More…]
A389 X Bash Lineup Finalized; BLOODLET, IN COLD BLOOD And More Added; Tickets On Sale Now – Following recent announcements of the tenth and most massive incarnation of A389 Recordings' annual January Bash coming together, this week the full lineup for this year's installation is unloaded, as the label prepares to turn ten years old. [More…]
RISING: New Track From Impending LP Now Playing – As previously announced, Danish metal troupe RISING has confirmed November 4th as the worldwide street date for their new album, Abominor, set for release through guitarist Jacob Krogholt's newly formed label, Indisciplinarian. [More…]
SATANIC MALFUNCTIONS: Selfmadegod To Release First Album From UK Act In Twenty-Two Years – This October, Poland's pulverization purveyors Selfmadegod Records will unload the first new full-length release from UK hardcore punk act, SATANIC MALFUNCTIONS, in over twenty-two years with the release of Them. [More…]
PRIMITIVE MAN: Autumn Live Assaults Announced – Denver's favorite blackened doom derelicts, PRIMITIVE MAN, will wage war upon the ears of the innocent this autumn with a short run of live assaults. [More…]
THEOLOGIAN: Crucial Blast Prepares To Issue New Album From NYC Synth-Death Entity – Magick. Motherhood. Pain. Suffering. Blood. Tension. Nausea. Desire. Obsession. Addiction. Loathing. Violence. The loss of hope. Unfulfilled dreams. Unhealed wounds…. Boasting an enigmatically-haunting and ethereally-crushing wall of noisescapes, in just two weeks the latest release from New York City-based synth-death master, THEOLOGIAN, will see release via the harbingers of sonic devastation, Crucial Blast. [More…]
RAWHIDE: Swedish Death Punk 'N' Roll Rebels Featuring Members Of Bestial Mockery To Release Full-Length Debut Via PATAC – Swedish death punk 'n' roll rebels, RAWHIDE, are pleased to spew forth, Murder One, their first proper full-length, via PATAC Records. [More…]
ENABLER: Noisey/Vice Swarms The Masses With Title Track To New EP – Your afternoon temperament is likely about to become a bit more volatile as Vice Magazine's music channel, Noisey, lets the first single from ENABLER's Flies EP loose. [More…]
GNAW: New Ode Of Anguish Now Streaming At Invisible Oranges; Horrible Chamber Preorders Available – New York City misanthropic noise collective, GNAW, skin the ears of the living with the 12-minute "This Horrible Chamber," currently frightening children through Invisible Oranges. [More…]
NOOTHGRUSH/COFFINS Split LP To See November Release Via Southern Lord – Southern Lord brings forth a split album release from two of the heaviest sludge bands in existence. [More…]
YEAR OF THE GOAT Awarded Best Debut Album By Metal Hammer; European Tour Confirmed – Angels' Necropolis, the infernal maiden LP from Östergötland/Norrköping, Sweden-based outfit YEAR OF THE GOAT, received the heralded Best Debut Album by Metal Hammer. [More…]
HAVOK: North American Tour With Soulfly Underway – Following their massive headlining tour this past Summer, Denver thrash battalion, HAVOK, will kick off another stretch of live assaults supporting Soulfly! [More…]
TOXIC HOLOCAUST: Free Download of "Awaken The Serpent" Now Available At Amazon.com – Relapse Records, in conjunction with Amazon.com, delivers a special label sampler featuring opening ear bleeder, "Awaken The Serpent," from Portland metal/punk perpetrators, TOXIC HOLOCAUST. [More…]
BLACKOUT: New Track Streaming At the Obelisk – The volume dealers at The Obelisk offer up a stream of "Amnesia" from New York City psychedelic doom weavers BLACKOUT! [More…]
TRANSIENT: Portland Grindcore Squad Begins Massive North American Tour This Weekend – With the release of their self-titled debut LP still fresh, having infiltrated store and distro shelves for public disbursement on September 10th, via Six Weeks Records, Portland punks TRANSIENT will embark on their massive American tour in support of the platter this weekend. [More…]
CRUEL HAND: Metal Injection Premieres Video From Maine-Based Hardcore Outfit – Closed Casket Activities confirms the pending release of a furious new 7″ from Portland, Maine-based hardcore henchmen, CRUEL HAND. [More…]
AUTHOR & PUNISHER: Second Installment Of Live Video Series Posted At Cvlt Nation; New Onstage Punishments Announced – The crypt keepers at Cvlt Nation unearth the second installment of twisted live visuals from AUTHOR & PUNISHER. [More…]
TRAGODIA: Italian Prog Quintet Releases Making-Of Video For Third Album – This week Brescia, Italy-based progressive metal quintet, TRAGODIA, has released the first of two video diaries capturing the inception of their third full-length, Mythmaker. [More…]
GIGAN: New Album Streaming In Full At Stereokiller; Ritualistic Projection Tour Draws Near – In honor of its impending street date, now less than two weeks away, today the noise merchants at Stereokiller hurl forth a full stream of GIGAN's Multi-Dimensional Fractal Sorcery and Super Science. [More…]
ORANSSI PAZUZU: Entire New LP Now Streaming At Noisey – In just over a week, 20 Buck Spin will release the innovative Valonielu, the crushing and expansive new LP from Finnish cosmic black metal collective ORANSSI PAZUZU to North American earthlings. [More…]
PYREXIA Joins The East Coast Armageddon Tour With Six Feet Under – Long running New York death metallers, PYREXIA, will embark upon a short stretch of roadside beatdowns next month supporting DM icons Six Feet Under. [More…]
IN THE SILENCE and SECRETS OF THE SKY West Coast Tour Underway – IN THE SILENCE tonight kicks off their tour with statemates SECRETS OF THE SKY, beginning on ITS' turf in Sacramento and rolling across the West Coast for a week after, before coming to a close in SOTS' hometown of Oakland on October 12th. [More…]
EARSPLIT ON TOUR:
Contact us about live coverage opportunities for the following bands:
ABSU – AUTHOR & PUNISHER – CALL OF THE VOID – DEAD IN THE DIRT – EARTHLING – EAST OF THE WALL – EYEHATEGOD – EXHUMED – FULL OF HELL – GIGAN – GOLD – HAVOK – HOMEWRECKER – HOWL – IN THE SILENCE – NAILS – NEUROSIS – OBITUARY – THE OCEAN – ORANGE GOBLIN – ORBWEAVER – POWER TRIP – PRIMITIVE MAN – PROSPEKT – PSALM ZERO – PYREXIA – RINGS OF SATURN – THE SECRET – SECRETS OF THE SKY – SEX PRISONER – SKELETONWITCH – THEORIES – THINNING THE HERD – TRANSIENT – TWITCHING TONGUES – UFOMAMMUT – ULCERATE – WHITE WIDOWS PACT – YEAR OF THE GOAT
Or visit our tours page at THIS LOCATION.
For further info on any of the above artists contact dave@earsplitcompound.com or liz@earsplitcompound.com.