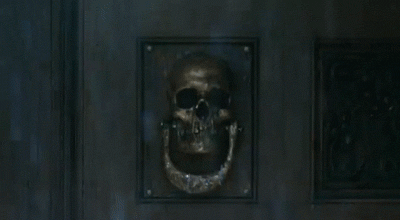 KING DIAMOND Announces North American Fall Tour – KING DIAMOND has confirmed what has been rumored for several weeks: a full North American tour this Fall! The long-awaited trek will commence on October 11th in Atlanta and wrap up with the previously announced performance at Fun Fun Fun Fest in Austin.
EYEHATEGOD: Louisiana Loudsmiths Announce July Dates With Iron Reagan – Following a successful live US invasion with Ringworm and Enabler, Louisiana loudsmiths, EYEHATEGOD, will take to the streets again next month on a brief but mutinous rash of live takeovers with Iron Reagan, Vektor and Strong Intention.
THE DRIP: Washington Grind Squad Confirms Summer Excursion Through Denver Black Sky – Following the unveiling of their Relapse debut with the murderous A Presentation Of Gruesome Poetics EP in April, Washington state grinders, THE DRIP, continues to expand their damage path by booking new tour dates through the Summer months.
ANAGNORISIS: European Cassette Pressing Confirmed; Behind The Scenes Of Beyond All Light Part II Posted – Due to the ongoing demand from European fans wanting to experience Beyond All Light, the acclaimed 2013 album from Louisville, Kentucky-based black metal entity, ANAGNORISIS, the band will reissue a cassette edition of the album via Berlin-based Yehonala Records in the coming weeks.
YAKUZA: Chicago Experi-Metallers To Reissue First Four Full-Lengths Along With One Never-Before-Heard Release Through War Crime Recordings – Throughout the entire month of July, Chicago experi-metallers, YAKUZA, will reissue their first four albums along with one never-before-heard release through War Crime Recordings. Amount To Nothing, Way Of The Dead, Samsara and Transmutations have been out of print for several years now and in most cases, these reissues will contain unreleased bonus tracks and remixes.
BRIMSTONE COVEN: Retro Rock/Doom Metal Sorcerers To Release Debut Via Metal Blade Records; Preview Track Posted – Retro rock/doom metal sorcerers, BRIMSTONE COVEN, will unleash the psychedelic rumblings of their self-titled full-length and inaugural release for Metal Blade Records.
THE CUTTHROATS 9: New Album From Unsane Offshoot Now Available On All Formats – Following its LP release via Lamb Unlimited earlier in the month, the CD version of Dissent – the highly anticipated new album from THE CUTTHROATS 9, the band formed by Unsane guitarist/vocalist Chris Spencer – is out now via Reptilian Records.
INCARNATED Unleashes Video For Track From Third Album Out Now Via Selfmadegod – Polish death metal/grindcore trio, INCARNATED, has just released a new video for "Madness," the ninth and closing number to the band's recently-released third full-length, Try Before Die.
BEIGE EAGLE BOYS: Cvlt Nation Now Playing Entire Reptilian Records Debut LP From Detroit Trio – Detroit-based noise/scum metal madmen the BEIGE EAGLE BOYS have unashamedly dropped their debut LP, You're Gonna Get Yours, via East Coast noise rock/metal aficionados, Reptilian Records.
HOD: San Antonio Blackened Death Tyrants To Drop Book Of The Worm Upon The Weak; Preorders Available – San Antonio's favorite blackened death tyrants, HOD, will drop their long-awaited new full-length upon the weak later this Summer.
CRADLE OF FILTH: Decibel Streams Total Fucking Darkness In Its Entirety + In-Depth Interview With Dani Filth Posted – Decibel Magazine is currently streaming Total Fucking Darkness, the third demo from UK extreme metal miscreants, CRADLE OF FILTH, in its entirety!
BLACK COBRA Denied Entry Into Canada For Current Tour – San Francisco's strenuous metal/doom duo, BLACK COBRA, has unfortunately been denied access into the United States' northern neighboring country.
WOLVES IN THE THRONE ROOM Premieres New Movement Via Noisey; July West Coast Tour Details Expanded – As Cascadian black metal pioneers, WOLVES IN THE THRONE ROOM, prepare to release their latest LP, Celestite, another single from the expansive album has been unleashed exclusively via Vice Magazine's music portal, Noisey.
YOB: Doom Metal Trio Announces Mammoth UK/European Tour In Support Of Clearing The Path To Ascend – Long-running Oregon doom metal conjurors and recent Neurot signees, YOB, will embark upon a massive overseas trek this Fall, joined by Little Rock doom bringers, Pallbearer.
LAGO: Battleground Records To Release Debut Full-Length By Phoenix Death Metal Outfit – Battleground Records has brought Phoenix, Arizona-based death metal collective, LAGO, into their expanding label roster for the release of the band's upcoming debut album late in September.
ACRANIA: Unique Leader Confirms Impending Full-Length From London Death Division – This Summer, the world will experience the vicious death metal/deathcore of London-based abusers, ACRANIA, as the trio releases their debut full-length via California's Unique Leader Records.
BAT: Speed Metal Warriors Announce Batbreaker Summer Tour With Chainbreaker; Primitive Age EP Available For Free Download – BAT, the unholy supergroup featuring Municipal Waste guitarist Ryan Waste on bass/vocals, former DRI drummer Felix Griffin and Volture guitarist Nick Poulos, are very pleased to announce a Summer run of live infiltrations.
THE BODY & THOU Summer Tour Closing In; Joint Sets Featuring Material From Collaborative LP To Take Place – Today, THE BODY and THOU will embark on their Summer tour to Gilead Fest, supporting not only their own respective new releases, but also their recently released collaborative LP, Released From Love.
THOSE WHO BRING THE TORTURE: New Album From Swedish Death Metal Division Imminent Through Selfmadegod – Swedish death division, THOSE WHO BRING THE TORTURE, has just signed a deal with Selfmadegod Records to release their newly completed fourth full-length album in August.
CROSS EXAMINATION: St. Louis Mega-Shredders To Drop Dawn Of The Dude EP Via Organized Crime Records; July Tour Confirmed – Saint Louis, Missouri-based crossover bandits, CROSS EXAMINATION, have completed the next chapter in their lethal, party-down lineage, and are ready to blast you in the face with their Dawn Of The Dude EP this August.
FUCKING INVINCIBLE: Blow The Scene Unloads New Noise From It'll Get Worse Before It Gets Better – Underground music/arts web community, Blow The Scene, has just debuted a brief but belittling explosion of powerviolence intensity with "The World Keeps Turning," from Providence, Rhode Island's FUCKING INVINCIBLE. The unhinged and ultra rapid new single is the latest pre-release fallout from the band's upcoming debut LP, It'll Get Worse Before It Gets Better, set for allocation in July via Atomic Action! Records in North America and Reflections Records in Europe.
DRUNK DAD: Invisible Oranges Streaming Debut LP From Jacked-Up Portland Scums – Since Portland, Oregon's fuck-you-all-wave outfit, DRUNK DAD, is about to unload their debut LP Ripper Killer, the fine enablers at Invisible Oranges have aided in spreading the word early by streaming the entire gruesome platter.
THE GREAT SABATINI: Montreal Noisemongers Continue Video Propaganda Campaign For Dog Years – The album may have been released, but the propaganda campaign continues, as Montreal noise metal quartet, THE GREAT SABATINI, releases more new visual accompaniments to singles from their newest full-length, Dog Years.
CORROSION OF CONFORMITY: North Carolina Crossover Icons Announce North American Live Assault; IX Streaming In Its Entirety At A.V. Club – With the official release of their new full-length, fittingly titled IX, now upon us, North Carolina crossover icons, CORROSION OF CONFORMITY, are very pleased to announce their first North American live assaults in support of the offering.
Contact liz@earsplitcompound.com or dave@earsplitcompound.com for interviews with the above artists, or bands listed below with current and/or pending tour dates; keep up to date on all Earsplit-related tour offensives at our Live Actions page HERE.
ON TOUR THIS SUMMER: ABIOTIC – AGALLOCH – ALLEGAEON – AMON AMARTH – ANTI RITUAL – BAT – BATTLECROSS – BL'AST! – BLACK ANVIL – BLACK TAR PROPHET – BRUTAL BLUES – CANNIBAL CORPSE – CONNOISSEUR – CORRECTIONS HOUSE – CORROSION OF CONFORMITY – DARK BUDDHA RISING – DEAD TO A DYING WORLD – THE DRIP – DRUNK DAD – EARTH – ENABLER – EYEHATEGOD – FALLUJAH – FLOTSAM AND JETSAM – FUCKING INVINCIBLE – FULL OF HELL – GHOUL – GOATWHORE – GODHUNTER – GREENLEAF – GUST – GYPSYHAWK – THE INSPECTOR CLUZO – IRON REAGAN – KING DIAMOND – LORD MANTIS – LYCUS – MARTYRDÖD – MOURNFUL CONGREGATION – NAILS – NORTH – PENTAGRAM – POWER TRIP – PRIMITIVE MAN – PYRRHON – RINGS OF SATURN – SECRETS OF THE SKY – SOS – SWASHBUCKLE – THE BODY – THOU – TÝR – VALDUR – WHITECHAPEL – WOLVES IN THE THRONE ROOM – WOVENWAR – YOB
https://www.earsplitcompound.com
http://www.earsplitdistro.com
http://www.soundcloud.com/earsplit
http://www.facebook.com/earsplitpr
http://instagram.com/earsplitpr