Poland's crucial death/grind label, Selfmadegod Records, has set its sights on February 15th for the release of the severe fourth full-length from their countrymates, DEIVOS, entitled Theodicy. This week, US metal webzine HeavyBlogIsHeavy is helping lay down a salvo of pre-release propaganda by streaming the monstrous second movement, "El Shaddai," issuing of the track, "Less from the school of Behemoth and borrowing more from their other countrymen Decapitated, Deivos showcase their brutal chops with a plethora of metal technique. The guitar work in the track is as tasteful as technically proficient death metal can get. The jangle of the bass underneath precise guitars and playful percussion (is that a woodblock blast beat?) keeps things interesting throughout the tracks seven minute run time."
Explore the divine obliteration of DEIVOS' "El Shaddai" via HeavyBlogIsHeavy RIGHT HERE.
The third track on Theodicy, "Ochlocracy" can also be streamed via SoundCloud and YouTube.
In the US, preorder the standard version of the CD from Earsplit Distro HERE. Preorders for the deluxe CD, limited to 100 copies, regular CD, t-shirts and bundles are available via Selfmadegod HERE and digital HERE.
DEIVOS recorded their first album for Selfmadegod Records, Theodicy, at Zed Studio (Black River, Rootwater, Frontside) with producer Tomek Zalewski. The follow-up to their 2011-released Demiurge Of The Void features the same recording lineup, with vocalist Hubert, guitarists Tomek and Mscislaw, bassist Kamil and drummer Krzysiek, yet takes their cruel and technical death metal to more technical, down-tuned, and outright malicious depths, with six expansive and debilitating tracks of harsh death metal in the realm of Morbid Angel, Suffocation and Cryptopsy, with cover art by Pastor Xisaq Graphics.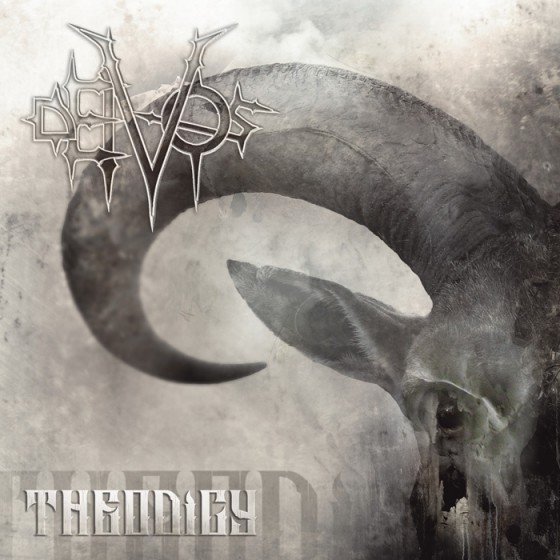 http://www.facebook.com/Deivos
http://www.selfmadegod.com
http://www.youtube.com/user/SelfmadegodRecords
http://www.facebook.com/selfmadegod