Wisconsin's high-octane punk/metal annihilation squad DEATHWISH will unload their second full-length onslaught, Unleash Hell, onto the public through Beer City Skateboards And Records this Friday.
Hailing from Northern Wisconsin, DEATHWISH is a fierce, motorcharged, rock/punk act featuring members of Wartorn and more; an act which annihilates everything in its path. The mayhem displayed on the band's 2015-released Out For Blood LP continues on the follow-up, Unleash Hell, delivering nine scorching guitar-driven tracks, jacked-up with a relentless rhythm section, and pissed, aggressive vocals. Unleash Hell features new guitarist Jimmy Claypool (In Defence, False), joining guitarist Guinea Pig Champion, drummer S. W. MacLeod, and bassist/vocalist Bitty, with Claypool and Bitty now endorsed by Lace Pickups. The recording, mixing, and mastering were handled by Adam Tucker of Signaturetone Recording, and the artwork by Marald.
Decibel Magazine offers with the stream, "DEATHWISH is clearly inspired by bands like Mötorhead, Discharge and D.R.I. They play loud and with energy, and it's easy to imagine hearing any of the tracks on Unleash Hell in a live setting."
Destroy everything with DEATHWISH as the soundtrack; stream Unleash Hell only at Decibel RIGHT HERE.
Unleash Hell is out this Friday, March 10th via Beer City Skateboards And Records digitally and on marbled red and black vinyl limited to a run of 100 copies only available HERE.
In support of Unleash Hell, DEATHWISH will be hitting the road extensively. Two US tours will be with the legendary D.R.I. Then one with the politically socially conscience hardcore/punk veterans M.D.C. DEATHWISH will also be at Seven One Grind Fest this year as well as a three-week European tour in October including numerous fest appearances. Stand by for full tour announcements in the coming days.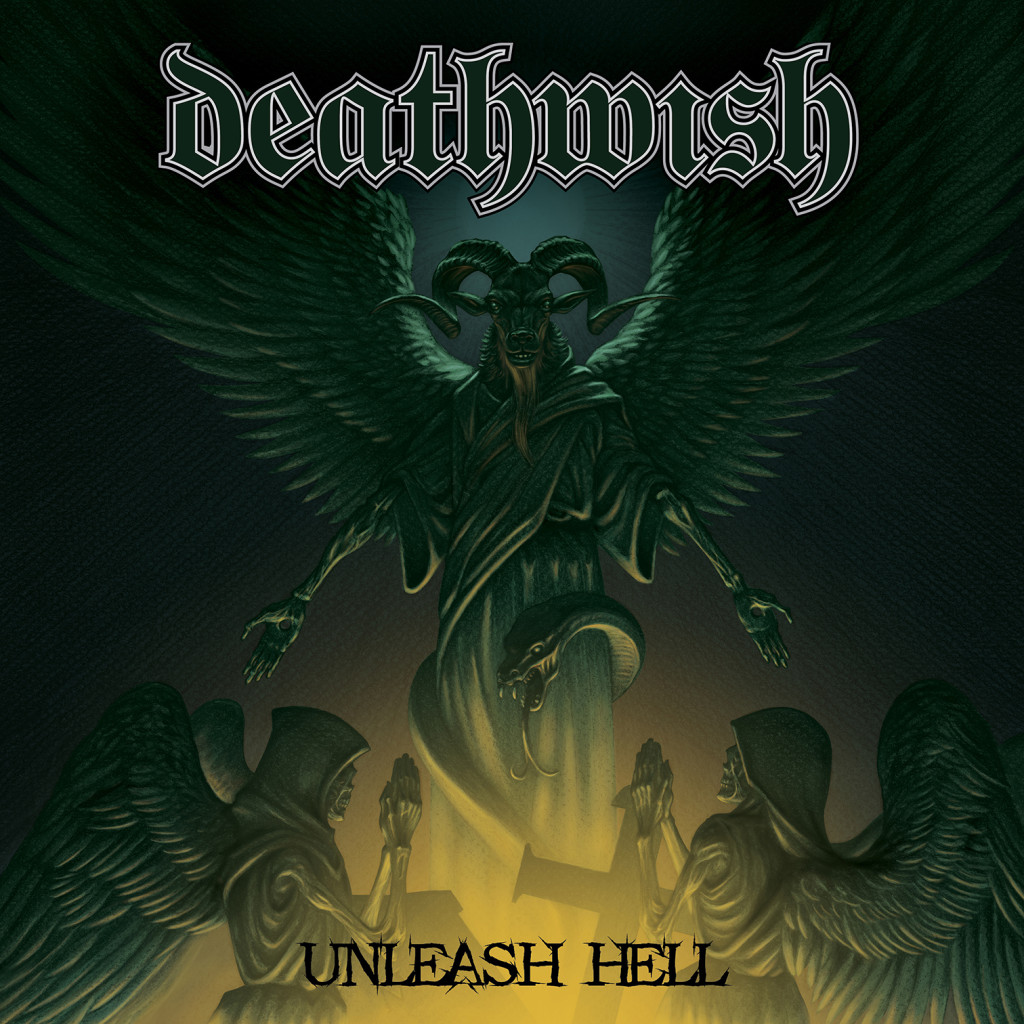 https://www.facebook.com/deathwish666motorcharged
http://www.beercity.com
http://twitter.com/beercitysk8rec
http://www.facebook.com/pages/Beer-City-Skateboards-and-Records/226125394138196