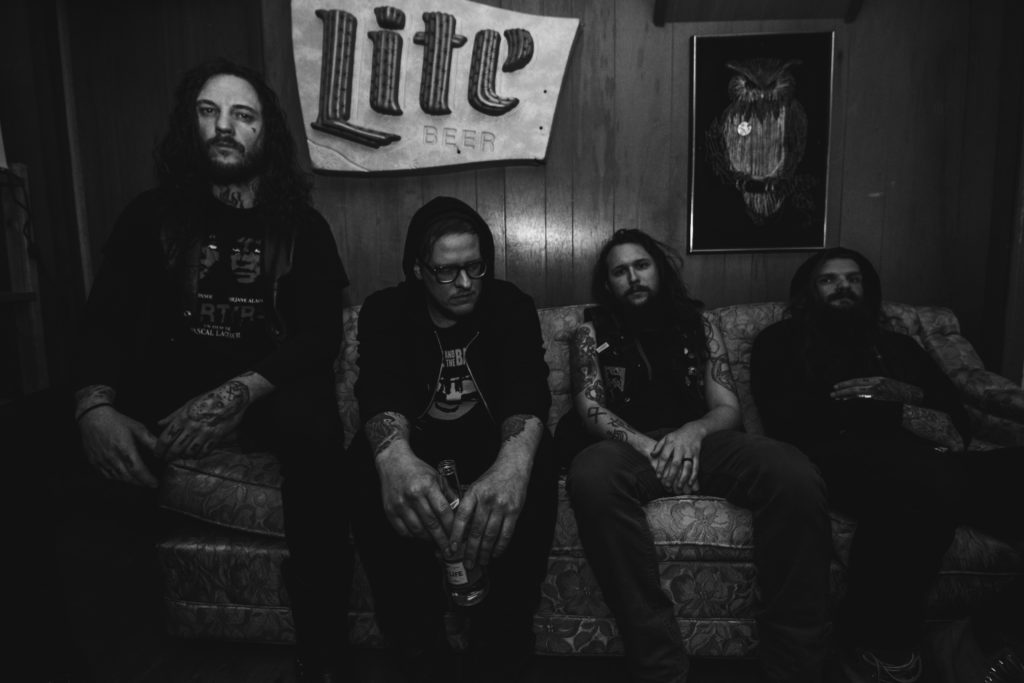 [photo by Luke Steffens]
On the twenty-fifth anniversary of Kurt Cobain's death, CHROME WAVES has released a cover of Nirvana's moving "Something In The Way" through a premiere at Metal Injection. The cover song posts as the band tours across the East Coast in support of their recently issued debut LP, A Grief Observed.
With the new cover of Nirvana's "Something In The Way," CHROME WAVES' Jeff Wilson offers, "I've always paid extra attention to last songs on a record. An album has always been like a picture of a time in my life: the struggles, the stress, the accomplishments, my surroundings of that month or year, or what have you, and how I can take those and express it in a chord, a melody… Making records more-or-less has been my whole life, that last song is that last gasping breath before you sort of break free from the cocoon into the next scene. 'Something In The Way' was that final statement on Nevermind and it felt natural that this would be the song we would choose to cover by the band. On the twenty-fifth anniversary of Kurt's passing, I hope we've done the band justice in commemorating their musical contributions, for they were the reason I initially picked up a guitar and I wouldn't be writing this without them."
Metal Injection writes, "If this is the direction that CHROME WAVES seems to be taking with their revamped lineup, please take my money. The cover, which features cello from Kakophonix (of the amazing Hvile I Kaos), is an elegant display of the group's new shoegaze/blackgaze sound."
Listen to CHROME WAVES' homage to Cobain and Nirvana at Metal Injection RIGHT HERE.
CHROME WAVES' A Grief Observed is out now through Disorder Recordings on CD and digital formats; place orders HERE, and see the official videos for "Past The Lights" HERE and "Open Casket" HERE.
Watch for vinyl preorders, additional videos from the album, and more to be issued over the weeks ahead.
The newest wave of touring in support of the LP is currently underway. Having kicked off the trek playing Toronto last night, the band plays Ottawa tonight, and wraps the voyage with shows in Portland and Providence this weekend.
CHROME WAVES has announced their next run of dates as well, with a late spring run supporting Tombs. The new tour runs from June 11th through June 18th, storming the middle of the country surrounding sets at Electric Funeral Fest in Denver, with Thou, Torche, Dead Meadow, and many others.
CHROME WAVES Tour Dates:
4/05/2019 Mavericks – Ottawa, ON
4/06/2019 Sun Tiki Studios – Portland, ME
4/07/2019 Dusk – Providence, RI
5/03/2019 Warehouse – Lacrosse, WI
5/04/2019 Bigs – Sioux Falls, SD
5/05/2019 Vaudeville Mews – Des Moines, IA
w/ Tombs:
6/11/2019 The Summit – Columbus, OH
6/12/2019 Sanctuary – Detroit, MI
6/13/2019 Fubar – St. Louis, MO
6/14/2019 Vaudeville Mews – Des Moines, IA
6/15/2019 Electric Funeral Fest – Denver, CO
6/16/2019 1876 – Lincoln, NE
6/17/2019 Live Wire – Chicago, IL
6/18/2019 The Outpost – Kent, OH
Midwestern trio CHROME WAVES – containing former members of Wolvhammer, Nachtmystium, Abigail Williams, Amiensus, and more – delivers their debut LP, the harrowing A Grief Observed. The album sees the outfit making its return with a new lineup, taking the outfit from a side project to a full-time act. With six dense, mid-paced tracks, the dynamic album weaves through a myriad of sounds and styles, coalescing the members' influences from black metal, doom, post/alt-metal, dark pop, and more. A Grief Observed was engineered by Niko Albanese with the band's James Benson and Jeff Wilson, finished with artwork by Wilson.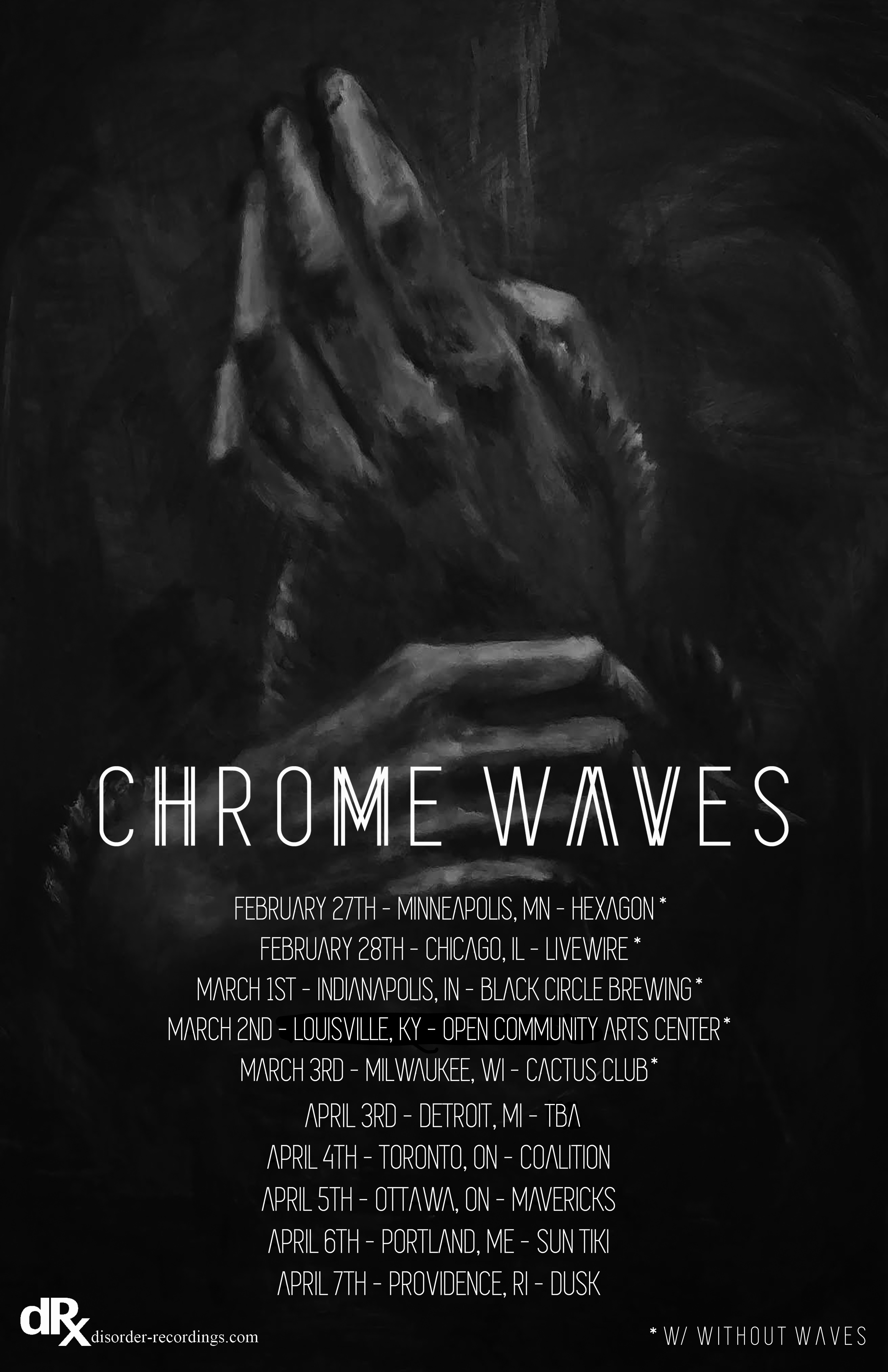 https://www.facebook.com/chromewavesofficial
https://chromewaves.bandcamp.com
https://www.instagram.com/chromewavesofficial
http://disorder-recordings.com
https://disorder-recordings.bandcamp.com
http://disorder-design.com