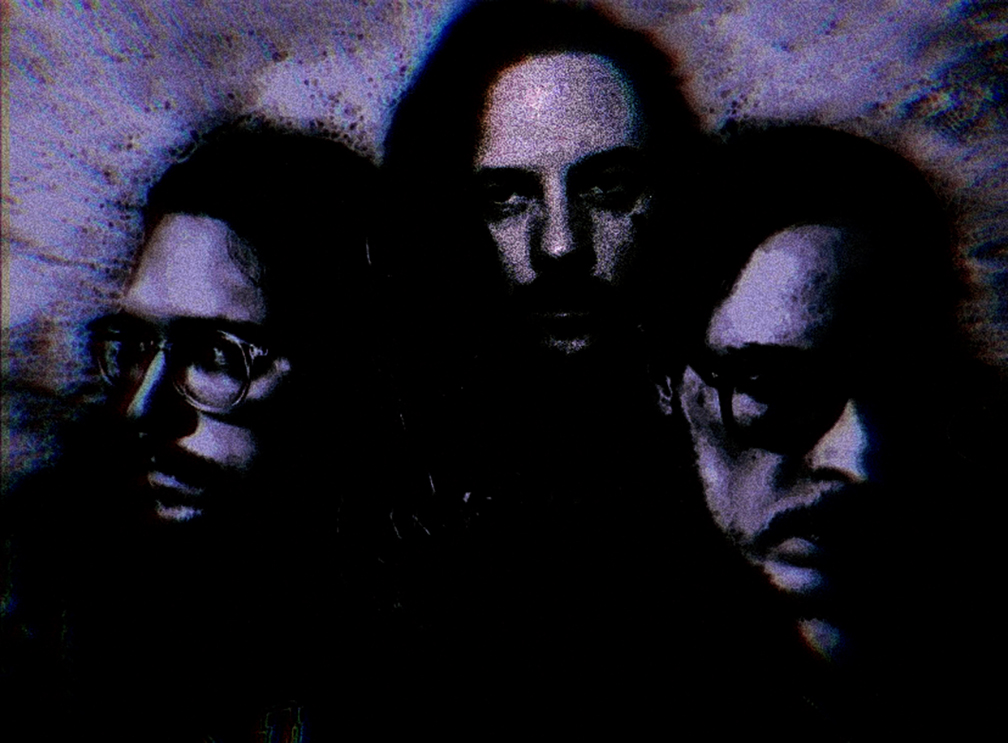 Central US-based CHROME WAVES has completed their second full-length record, Where We Live, confirming the album for release in late September. The cover art, track listing, a brief teaser, and more have been issued.
CHROME WAVES was rebooted in 2018 when guitarist Jeff Wilson (ex-Nachtmystium, Wolvhammer, Abigail Williams) took the lead and reformulated the band's sound, and began constructing the band's first material since their 2012-released eponymous debut EP. Since its reformation, the act has been incredibly proactive, releasing their debut LP, A Grief Observed, just months after getting back together.
Less than eight months later, the band issued The Cold Light Of Despair, collecting several new songs as well as covers of Nirvana, Slowdive, and Nick Cave songs. Five months after that, CHROME WAVES released a split album with Gridfailure, including a Joy Division cover, while they were immersed in the recording of what would become their second LP, the newly completed Where We Live. It was during this time that the band tragically lost their friend and bandmate, drummer Bob Fouts (The Gates Of Slumber, Nachtmystium).
Once again restructured and revitalized, the CHROME WAVES crew now delivers their most stunning work yet with Where We Live. With six new songs pushing further into post-black metal and post-rock territory, the band creates an emotive and heavy-hitting album full of dynamic aggression and brooding melody. The lineup for the album sees Dustin Boltjes (Demiricous, Wretch, ex-Skeletonwitch) taking over the drum throne, James Benson (Amiensus) providing bass, guitar and vocals, and Jeff Wilson on bass, guitars, synth, and vocals.
Once the drums were recorded at Gravity Studio in Chicago (Smashing Pumpkins, Veruca Salt, Josh Homme) by Daniel Farnsworth, the album was engineered, mixed, and mastered by Jeff Wilson at Disorder Recordings. The album also features guest contributions of cello from Christopher Brown (Kakophonix) and vocals from Kim Dylla (ex-GWAR) and is completed with art and layout by Brian Sheehan/Legerdemain.
Watch the new teaser for CHROME WAVES' Where We Live RIGHT HERE.
CHROME WAVES will release Where We Live on limited CD and pink 12″ vinyl runs and all digital platforms through Wilson's own Disorder Recordings on September 25th. Watch for audio tracks, videos, preorders, and much more to be issued in the coming weeks.
Where We Live Track Listing:
1. Hallow Dreams
2. Gazing Into Oblivion
3. New Skin
4. Spoonfed
5. On The Precipice
6. Where You Live
CHROME WAVES:
James Benson – bass, guitar, vocals
Dustin Boltjes – drums
Jeff Wilson – bass, guitar, synth, vocals
https://www.facebook.com/chromewavesofficial
http://chromewaves.bandcamp.com
http://www.instagram.com/chromewavesofficial
http://disorder-recordings.com
http://disorder-recordings.bandcamp.com
http://disorder-design.com