Sacramento doom alchemists CHRCH will rumble West Coast stages next week on tour with Yob and Acid King. The short journey will commence September 6th and wind its way through eight cities upon its conclusion September 15th. See all confirmed dates below.
CHRCH continues to tour in support of their towering Light Will Consume Us All full-length released earlier this year via Neurot Recordings. Across the record's forty-four-minute run time, CHRCH layers intricate melodies, thunderous rhythms, gargantuan riffs, and a powerful, supernatural vocal presence, performing with arresting purity and honesty. Their long-form songs build and deconstruct as the band reach sonic highs, and at times, beautiful plateaus. Traversing life's journey of loss, reclamation and, ultimately, finding hope within the darkness, the music of CHRCH calls the listener to inhabit it, allowing enough room for its transmutation into anything one desires of it. Light Will Consume Us All was recorded, mixed, and mastered by Patrick Hills (King Woman, Bog Oak, VRTRA) at Earthtone Studios in Sacramento, California.
CHRCH's Light Will Consume Us All is out now on CD, vinyl, and digital formats via Neurot Recordings. For physical order bundles visit THIS LOCATION. The digital edition can can be purchased HERE where the record is also streaming in full.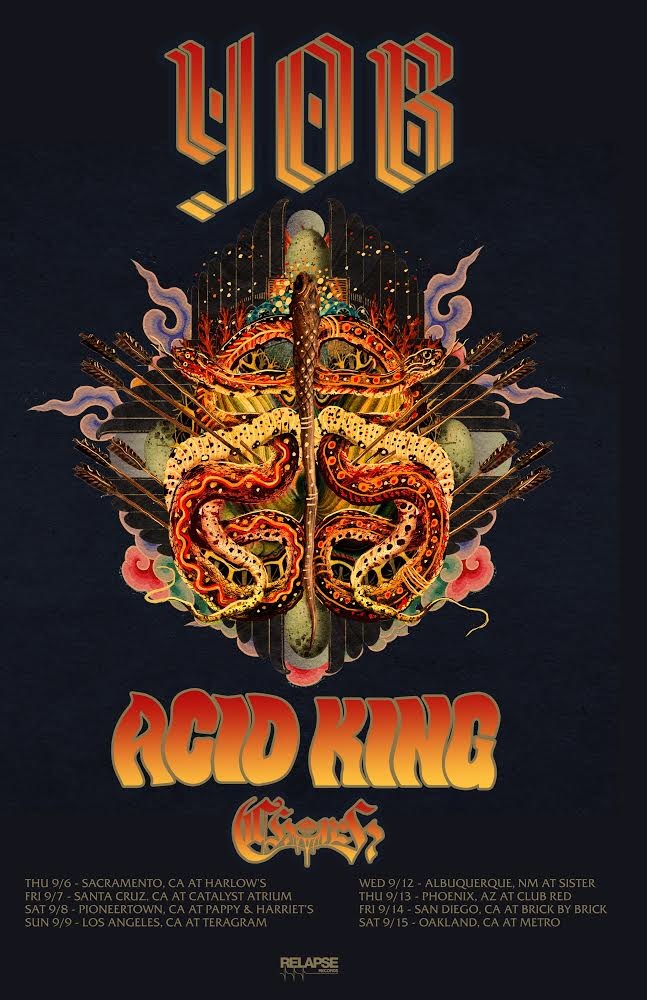 CHRCH w/ Yob, Acid King:
9/06/2018 Harlow's – Sacramento, CA
9/07/2018 Catalyst Atrium – Santa Cruz, CA
9/08/2018 Pappy & Harriet's – Pioneertown, CA
9/09/2018 Teregram – Los Angeles, CA
9/12/2018 Sister Bar – Albuquerque, NM
9/13/2018 Club Red – Phoenix, AZ
9/14/2018 Brick By Brick – San Diego, CA
9/15/2018 Oakland Metro – Oakland, CA
"CHRCH stands as a beacon representing the war between dark and light that exists within the world, ourselves, and any great tale–and the ultimate triumph of the light that awaits if one is patient. Take that as a metaphor, and you'll find the optimism that good will eventually triumph over evil. Take it literally and you'll face the fact that, no matter what, the earth will ultimately be destroyed by the sun as the hydrogen fuel in its core depletes, forcing it to expand into an unrelenting red giant…" – Noisey
"Light Will Consume Us All is driven by the fearless self-examination and move-any-mountain heft you'd expect from their hosts. But given the space to unfurl throughout its three, lengthy tracks, this is doom/sludge as psychic potholing, roving from claustrophobic crunch to dazed wonder, poking at deeply buried recesses of the heart and waking sleeping giants that lurk within…" – Metal Hammer
"…the type of recording that oozes sinister and gloom from its opening notes. When its guitars click into gear, it's the sound of creatures cloaked by the cover of night." – Ghost Cult
"Their music has toed the line between this sludge-ridden doom and outright funeral doom in the past…Light Will Consume Us All, sees the quintet teeter even further into a realm of dirge and lament." – Metal Injection
"CHRCH rightfully cement their own place as forebearers of a new era of melodic doom." – The Sludgelord
"If modern doom with a multifaceted and rich approach to providing huge, epic songs of crushingly emotive intensity is something you enjoy, (and why wouldn't it be?), then Light Will Consume Us All is very definitely for you." – Wonderbox Metal
"If the band's name merely alludes to connotations of religious rites then the music fully insinuates a world of clandestine ceremonies carried out in reverb-waking halls slung with red drapes and lit by the flicker of candlelight." – Echoes And Dust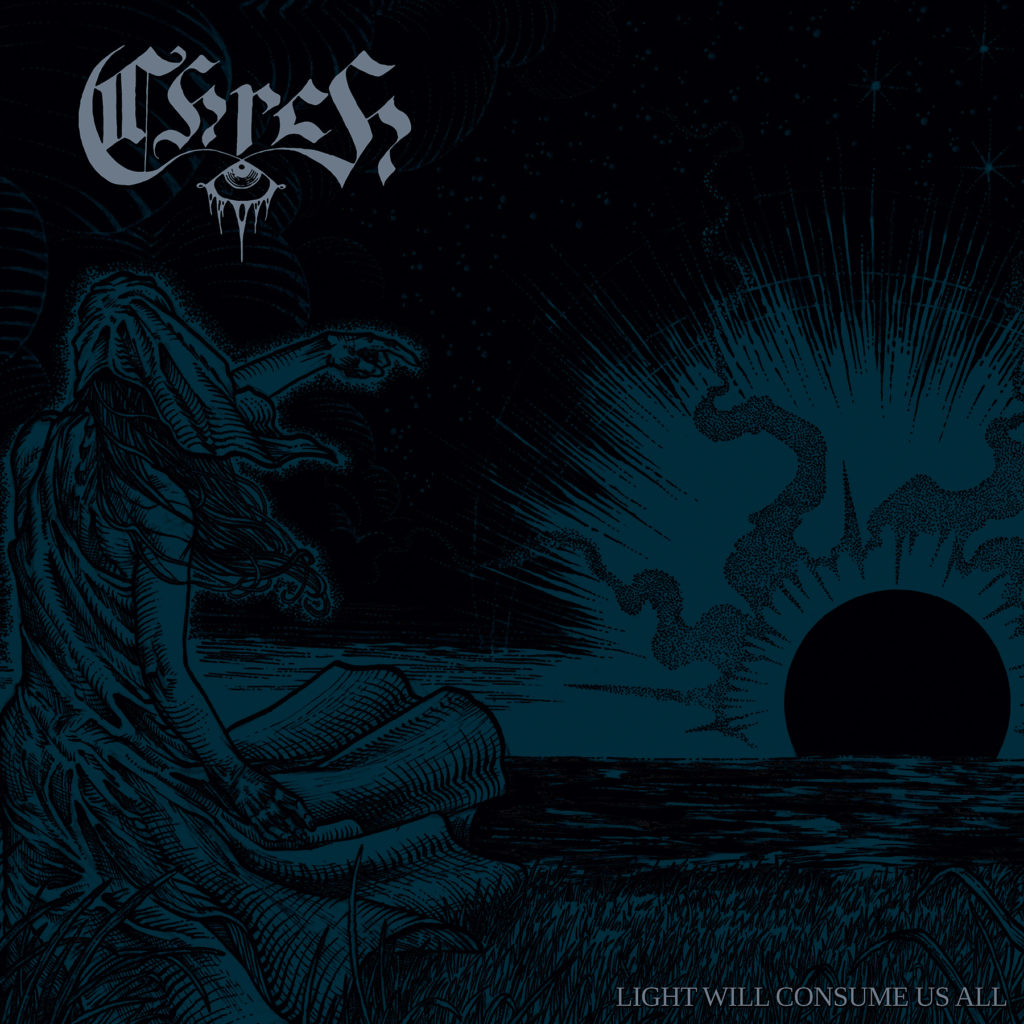 http://www.facebook.com/chrchdoomca
http://www.neurotrecordings.com
http://www.facebook.com/neurotrecordings