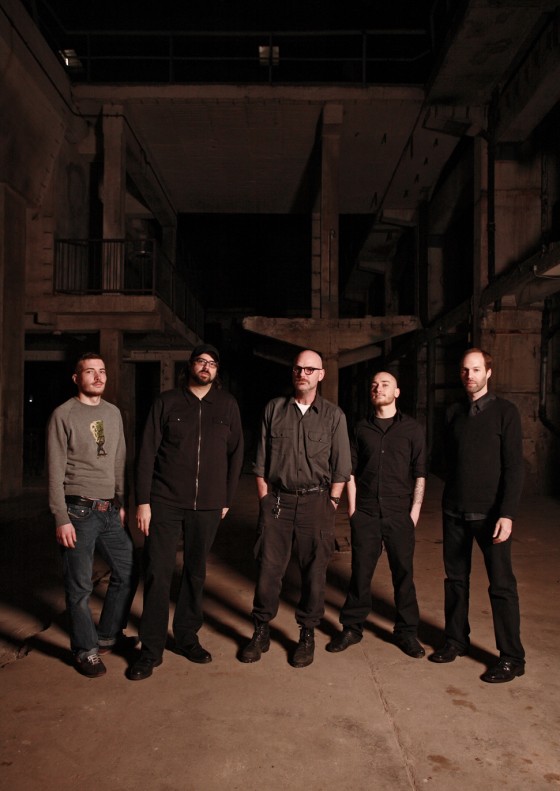 Corpse Flower Records is honored to release the vinyl edition of Halo, the debut from experimental noise rock unit, CELAN.
Featuring a veritable who's who of prominent experimental musicians including Unsane frontman Chris Spencer, Einstürzende Neubauten/Redux's keyboard player Ari Benjamin Meyers, flu.ID's Franz Xaver and Phil Roeder along with Oxbow guitarist Niko Wenner, CELAN's Halo was initially released in 2009 via Exile On Mainstream Records. Now available for the first time on vinyl, the wax edition is limited to 300 hand-numbered and assembled copies and comes in three color variants: 100 translucent yellow, 100 clear and 100 translucent red.
Halo Track Listing:
Side 1
1. A Thousands Charms
2. All This And Everything
3. One Minute
4. Sinking
5. Weigh Tag
Side 2
1. Train Of Thought
2. It's Low
3. Wait And See
4. Lunchbox
Finding common musical ground obviously doesn't require musicians to have a similar background although that's normally the way these things come together. What happens when musicians from disparate musical worlds meet and merge? That's where true originality can often thrive. One such outfit is CELAN, the brainchild of Ari Benjamin Meyers (Einstürzende Neubauten, Redux Orchestra) and Chris Spencer (Unsane, Cutthroats 9). Meyers and Spencer met on an Unsane tour stop in Berlin when Meyers mentioning that AndereBaustelle, the famed Einstürzende Neubauten studio, might be available. "The thought of working on a project with him in that studio was very exciting to me," Spencer explained. "There has always been an attraction to Berlin for me, so I guess you could say I was compelled…" It was initially meant as a one-off collaboration between two very distinct musicians: A classically trained composer and the other a founding member of a seminal noise/rock band.
After the concept was born it became obvious that this was more than a side project. What CELAN was and is began to grow with the addition of Phil Roeder and Franz Xaver (both of ex-flu.ID fame) on bass and drums. Spencer and the two met when flu.ID toured with Unsane in late 2007; they stayed in touch and became friends. Niko Wenner (Oxbow) joined during the Summer of '08, and the band was complete. By August, they had entered the studio and tracked a full album to tape in just two weeks. The songs breathe deeply with this spontaneity and one can feel the chemistry between the members which accompanied the entire building process. Though there is a great deal of thought and creativity behind the album, Halo reveals its beauty through its compelling creational vibe. You can pigeon-hole at your own risk: noise, rock, avant-hardcore etc. Approach this album with minds open, ready to be blown away by its sheer class, emotion, and musical craftsmanship.
Order your limited copy of Halo at THIS LOCATION.
"Fusing keys, piano, samples and vibraphone on Halo, Meyers knows when to blare from his fingertips in response to the abrasive din expelled from the rest of CELAN and in turn they allow Meyers to weave prolonged whispers until they're called into action…it's amazing how unwearyingly outlined Halo is considering the short time CELAN spent with each other recording this thing. Deadly intelligent…" – About.com
"CELAN are not a band that can easily be pigeon-holed and are clearly well on the way to developing into a unique proposition. A fine example is the dark and harrowing, twelve minute plus, 'Lunchbox' which begins with a solitary keyboard drone for the best part of five minutes before the rest of the band join in and it evolves into a devastating climax that works superbly. A fine debut…" – Sea Of Tranquility
"…a creature of its own devices that is well different from its various predecessors, and, with Halo turn out one of the more interesting records this year." – Scene Point Blank
CELAN on Facebook
http://www.corpseflowerrecords.storenvy.com
https://www.facebook.com/corpseflowerrecords?fref=ts