Amidst bursts of regional touring throughout the East Coast and Southeastern states in support of their self-titled debut album, experimental punk act BURNT BOOKS has released their first official video.
The visual depiction was directed by Matt Warthen for Warthen Media, filmed for the sixth track from Burnt Books¸ the "In A Shallow Grave." The video doesn't follow a complex storyline or involve complicated effects, rather simply portrays the band in a very realistic live/practice setting, and letting BURNT BOOKS' experimental and unique punk attack shine through on its own.
View the "In A Shallow Grave" video as well as live footage of BURNT BOOKS and more below, and stream all of Burnt Books at Invisible Oranges.
The latest rash of BURNT BOOKS tour dates will set eight more cities across Florida and South Carolina, beginning this Wednesday in Charleston, followed by Jacksonville, Tampa, Miami, Orlando, Greenville and their home turf of Columbia.
BURNT BOOKS Live:
4/03/2013 Tin Roof – Charleston, SC
4/04/2013 Shanty Town Pub – Jacksonville, FL
4/05/2013 Hold Tight House – Tampa, FL
4/06/2013 Churchill's Pub – Miami, FL
4/07/2013 Will's Pub – Orlando, FL
4/11/2013 New Brookland Tavern – Columbia, SC
4/12/2013 The Radio Room – Greenville, SC
4/19/2013 Hunter Gatherer – Columbia, SC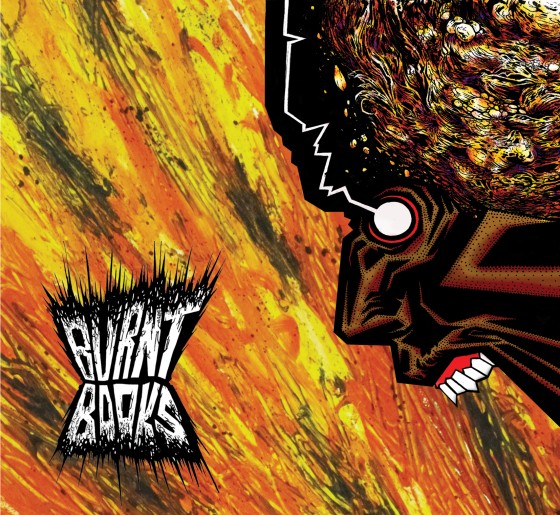 http://deadlanguage803.bandcamp.com
http://www.facebook.com/Burntbooks
http://www.atalossrecordings.com
https://www.facebook.com/atalossrecordings