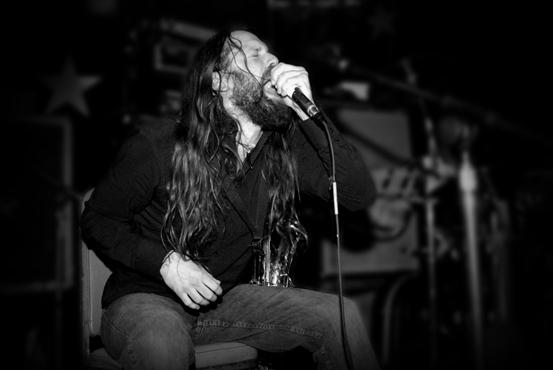 Bruce Lamont's string of live solo shows supporting his debut solo album Feral Songs For The Epic Decline begin next week. Mr. Lamont recently confirmed three new shows to celebrate the album's unveiling, with performances confirmed to take place in Cleveland, Brooklyn and on his hometown turf in Chicago over the coming weeks. Lamont has also been confirmed to take part in Profound Lore's SXSW Showcase on March 19th, showcasing his solo set alongside Slough Feg, KEN Mode, Grayceon, Castevet and Wolvhammer.
Bruce Lamont Confirmed Live Appearances:
2/25/2011 Now That's Class – Cleveland, OH
2/27/2011 Union Pool – Brooklyn, NY
3/03/2011 Empty Bottle – Chicago, IL [tix]
3/19/2011 Valhalla – Austin, TX @ Profound Lore SXSW Showcase
Released January 25th on At A Loss Recordings, the dense web formed by the seven tracks on Feral Songs For The Epic Decline has entangled many in its grasp, the album both meditative and malicious, as diverse and forward thinking as it is point-blank and unnerving.
"Lamont has foregone most conventions of common (and even uncommon) metal and assembled something closer to the spaced-out soundtrack to some kind of indescribable psychological nightmare: less physical aggression but considerably more mental warfare." – Alarm Press
"…his bravest, most personal-seeming and ambitious collection to date." – Stereogum

"…it's like a prog/dark Americana folk/space rock/psychedelic/kraut/electronic/tribal collage that's not only some of the darkest stuff I've heard in some time, but one of the best combinations of all that mentioned." – Hellride Music

"…avant-garde exploration into a darkened musical mindset that Lamont possesses, bringing his fearless creative flair to more delicate pastures on this solo effort." – Ytsejam
"…a monumental album of self expressionism through music that one simply has to hear to truly comprehend. 9/10" – Apoch's Metal Review
Stay tuned for more updates on Bruce Lamont and his ongoing legacy of musical experimentation.
http://www.myspace.com/brucelamont
http://atalossblogs.wordpress.com
http://www.atalossrecordings.com