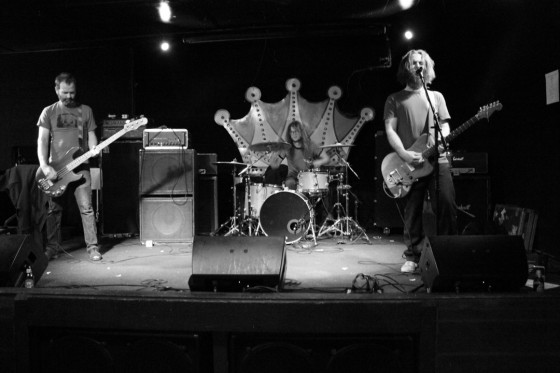 Scavenger Cult, the new 12″ EP by BRETT NETSON & SNAKES, is now available worldwide, independently released in North America by guitarist/vocalist, Brett Netson, and released across Australia, New Zealand and Europe by TYM Records.
The latest endeavor from the Caustic Resin/Built to Spill/Earth voyager, the Scavenger Cult EP personifies an entirely new entity than of Netson's other current or previous projects, yet carries his outspoken nature through as if delivered from a parallel existence possibly much cooler than this one. Through a diversified, psychedelic rock display captured through an incessant focus on specific, vintage equipment, Scavenger Cult may only bear three tracks, yet the passages formulate a mesmerizing auditory voyage, inspired by life's brutalizing personal hardships yet personified through a realistic, gritty, if not uplifting, organically delivered recording. Rather than extreme, caustic lamentation, for their deliverance, BRETT NETSON & SNAKES plot courses high above burning civilizations, utilizing classic instrumentation to navigate magic carpet escapades across grand prairies and valleys, with the exploding nighttime cosmos above or the soil beneath our very feet set as possible destinations for this journey's end. Welcome to the Fleetwood Mac of doom-trodden, free-form rock.
Scavenger Cult can be streamed in its entirety, and ordered — including three different mixes (digi/analog), live bonus tracks and a limited poster by Noble Hardesty — at THIS LOCATION, and in AUS/NZ/EU HERE.
In addition to premiering the first single to Scavenger Cult and interviewing Netson for an upcoming issue on the release, a new playlist on Netson's heavier influences has been posted HERE.
Also catch cultivator Brett Netson as a guest blogger on Magnet Magazine's website, with contributions discussing a wealth of all things worth delving into… that action happens in about two weeks.
BRETT NETSON & SNAKES has confirmed several new live performances, including a set at part of this year's annual installment of the Treefort Festival in the band's backyard, as the trio will hit the stage this Thursday, March 26th alongside Crosss, Wild Throne, Burien,Cerberus Rex and more, the entire festival embodying countless bands from across the realms of music with no barriers. Additionally, BRETT NETSON & SNAKES will open for the local show of the massive Ufomammut and Usnea North American trek as the tour swoops through Boise on June 8th.
BRETT NETSON & SNAKES Live:
3/26/2015 The Shredder – Boise, ID @ Treefort Fest [info]
6/08/2015 Neurolux – Boise, ID w/ Ufomammut, Usnea [info]
Brett Netson will also be on tour with Built to Spill through May, including various festival appearances, and the Scavenger Cult vinyl will be for sale at the merch booth. Catch the BTS tour dates HERE.
The Scavenger Cult EP features three glorious, sprawling anthems created with drummer Steve Gere (Uzala, Built To Spill), stereo bass contributions from Ian Waters (Kid Cordiroy, Boise Cover Band) and Josh Galloway (Cerberus Rex), with additional bass, synth contributions and all guitar and vocals courtesy of Netson. Recorded on 2″ 16-track tape with Jason Ringelstetter at Tonic Room in Boise, Idaho, mixed to 1/2″ tape by Steve Lobdell at Audible Alchemy in Portland, Oregon with analog mastering at Salt Mastering in Brooklyn, New York, the Scavenger Cult EP is not good-time rock and roll, although it speaks the same language. The roots are there… '70s rock, metal and punk, psychedelics and garage rock, space rock, drone and thud, blues… But, whatever you hear, the work is unmistakably that of Brett Netson. Much thought went into the making of this record. Scavenged analog tape machines, used tape and various hand built circuits. A steep learning curve; an effort to make the sound as expansive as possible. Many miles traveled to gather the implements. A carbon footprint balanced out by bringing machines made long ago to live another day. These are not inanimate objects. This two inch tape, these tube amplifiers, transformers… they are extensions of the artists, who feel they owe it to them to rise to the standards of their excellence since these machines will never be made that way again. The point of all this is not self-aggrandization, the point is to make something that lasts; something that is worth the labor and natural resources used to produce it. They put it out there. The rest is up to you.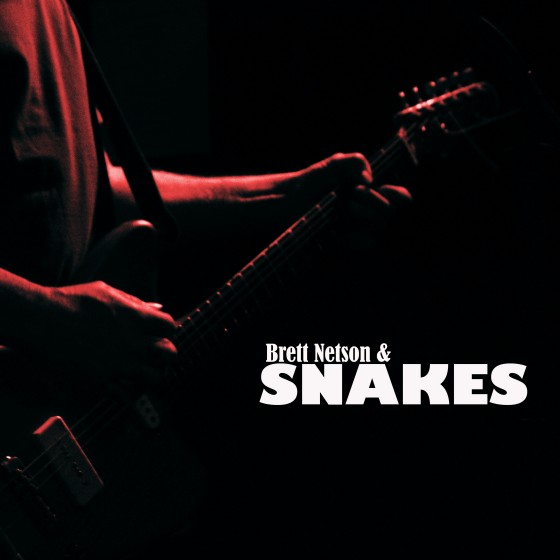 http://www.facebook.com/pages/SnakesBrett-Netson-Band/495377270527963?ref=ts&fref=ts
http://brettnetson.bandcamp.com