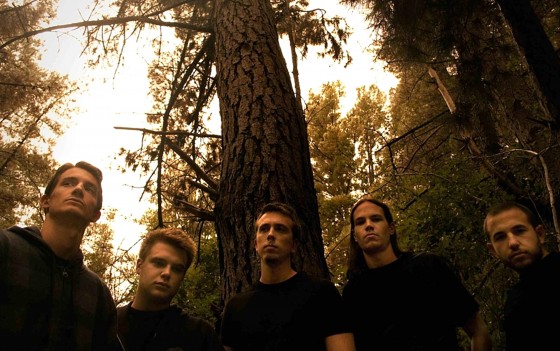 Following its celebrated European release in late 2012 via Kolony Records, this week the third full-length from Australian melodic death metal act BE'LAKOR sees official stateside liberation through Kolony's new North American distribution via eOne Entertainment.
Of Breath And Bone takes the talents of young but motivated and exceptionally talented Melbourne, Victoria-based quintet BE'LAKOR to entirely new levels since previous releases. Following the band's self-released 2007 debut The Frail Tide, Italian label Kolony Records brought the crew into the label's family for the release of their follow-up, in the form of 2009's Stone's Reach album. Stone's Reach led the band to perform at massive international festivals including Summer Breeze, in addition to European tours and solo international appearances across the continent. Having refined their talents even further, the band's superb third album Of Breath And Bone further exemplifies BE'LAKOR's superior metal prowess. Boasting nearly an hour of prime, harmonious death metal, Of Breath And Bone proves why the band is considered the leading melodic death metal band in all of Australia, mixed and mastered by Jens Bogren at Fascination Street studios (Opeth, Paradise Lost, Amon Amarth).
To celebrate its stateside release, today This Is Not A Scene is hosting a stream of the massive Of Breath And Bone in its entirety. LISTEN HERE.
New live ventures for BE'LAKOR are coming together to take place sporadically throughout the remainder of 2013 in support of the new album. Stay tuned for new updates.
http://www.belakorband.com
http://www.facebook.com/belakorband
http://www.twitter.com/belakorband
http://www.kolonyrecords.com
https://www.facebook.com/kolonyrecords
https://twitter.com/kolonyrecords