[photo by Alexandre Souêtre]
Instrumental rock quartet BARROWS has issued a trailer from their impending Obsidion LP — including the first bits of audio from the expansive, conceptual album, as well as the immersive artwork — as Tonzonen Records prepares the 2xLP for its late May release. The band has also announced the lineups for their month-long live residency at The Echo in Los Angeles for the month of May.
BARROWS offers further insight into Obsidion: "When we create albums it is much like making a movie for us. Each album is a specific world that we are exploring and none of our albums are interconnected in any way. The new record follows the journey of a man who is taken from Earth and brought to Obsidion."
View BARROWS' Obsidion LP trailer at THIS LOCATION.
Obsidion was written and performed by Jim Leonard and Richy Epolito, recorded and mixed by Sean Foye, Jim Leonard, and Richy Epolito. The album was mastered by Eroc from the legendary Krautrock band Grobschnitt and features stark/abstract artwork and photography by Alexandre Souêtre. The album will be released May 26th, digitally through the band, and on deluxe 2xLP via Tonzonen Records. Audio samples, preorder info, and more will be released in the weeks ahead.
BARROWS will play live frequently over the coming months in support of Obsidion, having already booked a solid roster of hometown shows, beginning May 1st as the band opens for Brant Bjork (founding member of Kyuss). The following week, BARROWS begins their month-long residency at The Echo, where the band will be playing a free show every Monday of the month with a bill of area bands of their choice. The lineups for all four of these special showcases have been posted, including a wide array of BARROWS' friends and other respected artists from across the city. In addition, dates for a month-long tour of the USA are to be expected in the coming weeks.
BARROWS Live Performances:
5/01/2017 Echoplex – Los Angeles, CA w/ Brant Bjork
5/08/2017 The Echoplex – Los Angeles, CA *Free Residency Show w/ Facial, QunQ, Moaning
5/15/2017 The Echo – Los Angeles, CA *Free Residency Show w/ VS Colour, Hepa.Titus, Boarchucker
5/22/2017 The Echo – Los Angeles, CA *Free Residency Show w/ Psychic Jiu-Jitsu, Mothdrops, Dream Phases
5/29/2017 The Echo – Los Angeles, CA *Free Residency Show/Album Release Show w/ Hex Horizontal, Starving Daughters, Clear
BARROWS was formed in Syracuse by Jim Leonard and Richy Epolito, after which the duo relocated to Los Angeles and recruited guitarist Ryo Higuchi and bassist Brock Haltiwanger to flesh out the live lineup. Having proven themselves to be a formidable force in the realm of exploratory rock through two prior albums – 2011's Imprecari Island, and 2014's Red Giant – BARROWS reaches further into the depths of consciousness on Obsidion. Boasting driving passages amidst massive expanses of powerful cosmic and atmospheric exploration, Obsidion bears an indescribable energy at its core, though the final product is implemented with a calculated coolness. Emotional and evocative, BARROWS' brand of sci-fi instrumental rock conveys their thoughts and visions without the use of words. Upon hearing Obsidion, the listener may detect fragments of references to progressive, space, kraut, and psych rock acts, citing anything from early King Crimson and Pink Floyd to John Carpenter and Goblin.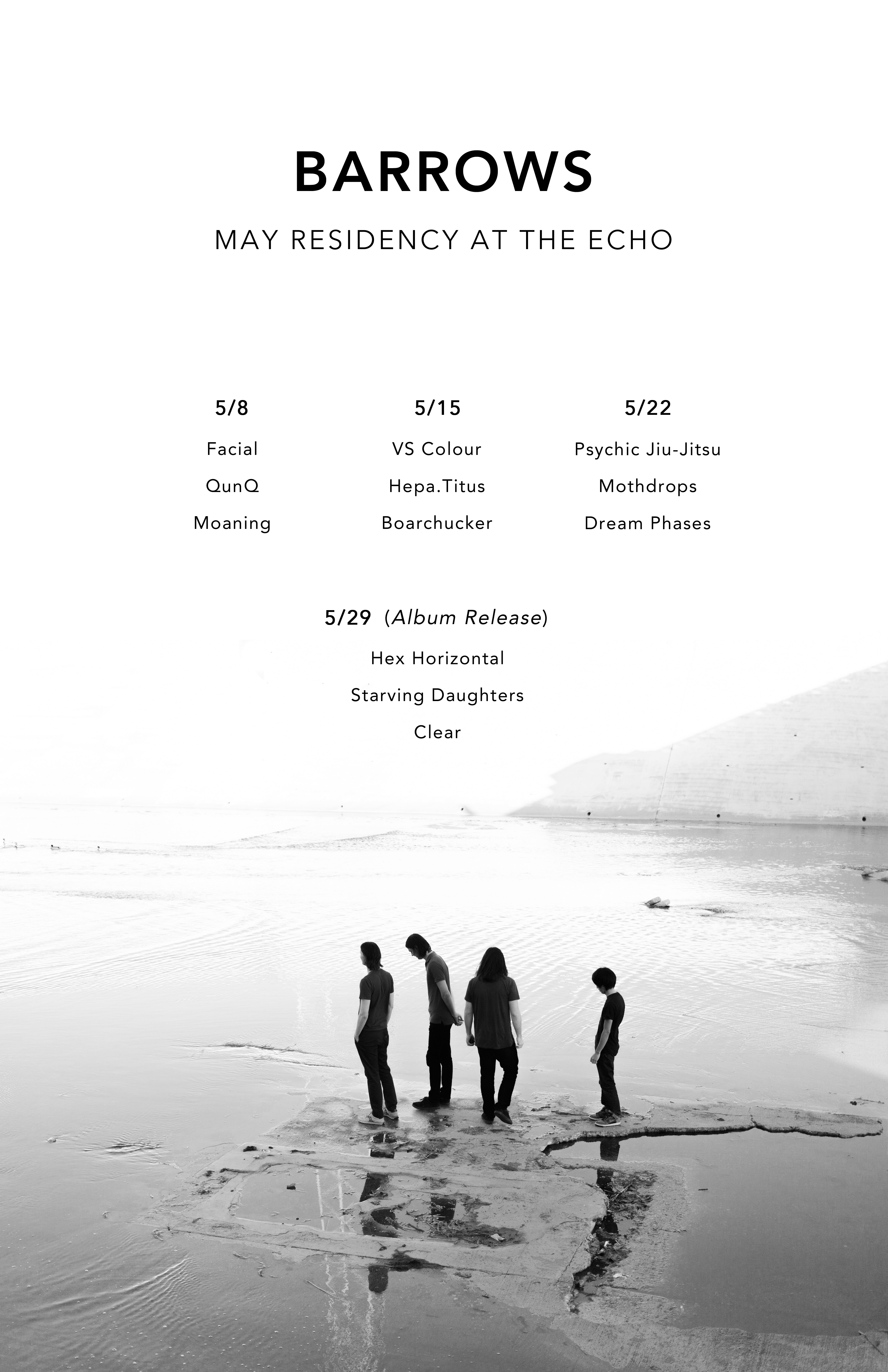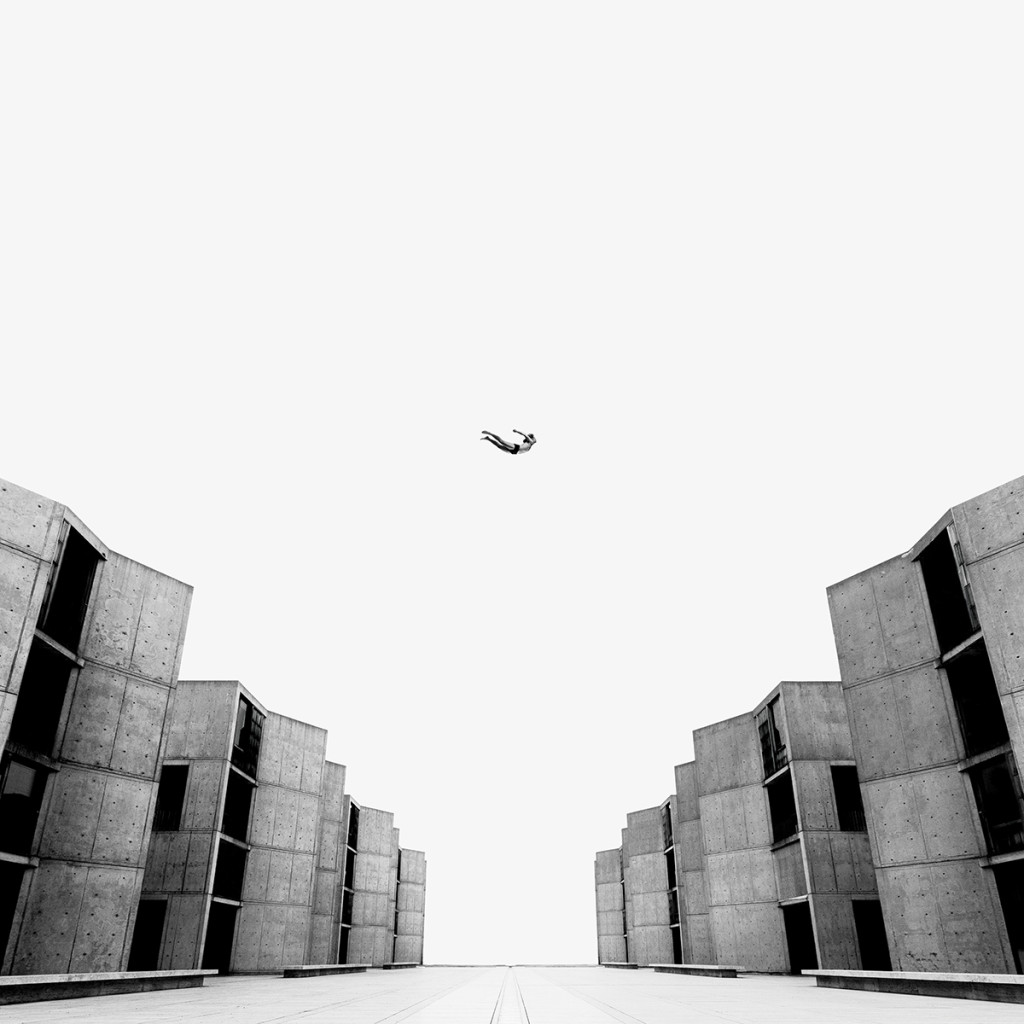 http://www.barrowstheband.com
https://barrowstheband.bandcamp.com
https://www.facebook.com/BarrowsTheBand
https://www.instagram.com/barrowstheband
https://www.tonzonen.de
https://www.facebook.com/Tonzonen
https://www.instagram.com/tonzonenrecords