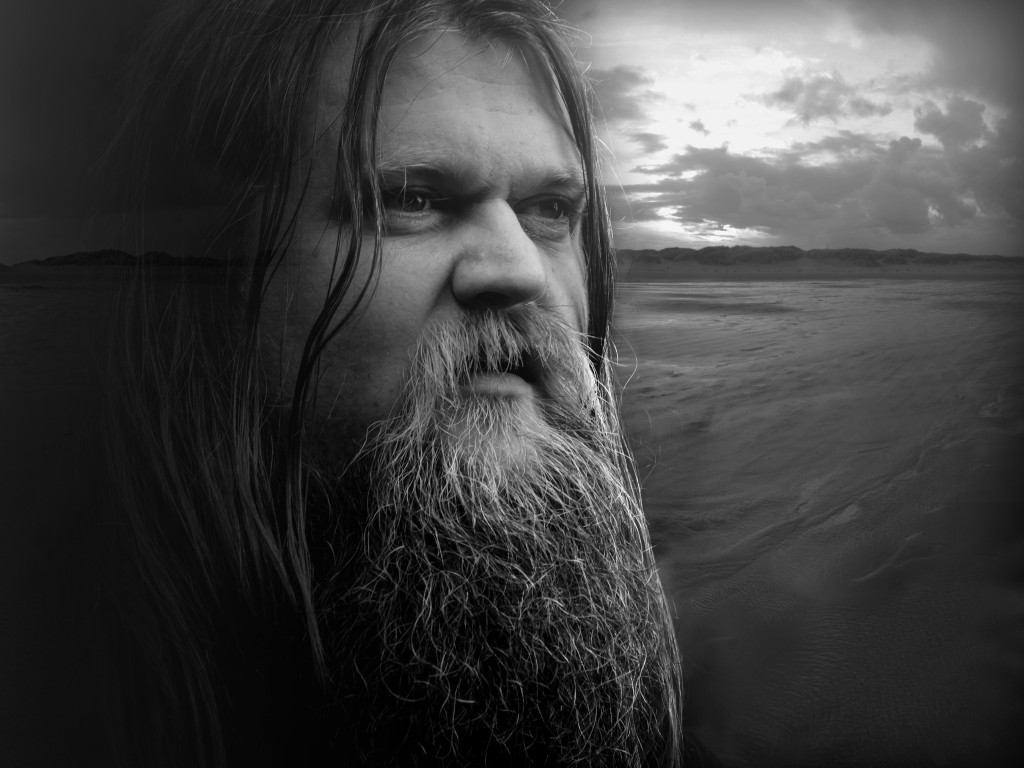 BARDSPEC is the ambient project/band led by Enslaved composer/guitarist Ivar Bjørnson. This June, By Norse will release the debut album Hydrogen. Having launched at Roadburn in 2015, BARDSPEC has since evolved into a fully-fledged band, with Steve Austin on guitars/effects, David Hall presenting the live visual aspect of the project, with the layout created by Josh Graham (Soundgarden, Neurosis, IIVII, etc.)
BARDSPEC combines stirring, hallucinatory synth-sounds with mercurial guitar effects and hypnotic rhythms that navigate illusory landscapes. Field recordings, and other found-sounds also drift and evaporate into the ether. Working intuitively with these elements and with sharpened senses, attuned to inner impulses, this is immersive music that can exist anywhere and anytime within the minds of the listener.
Whilst BARDSPEC might essentially be the same brain and personality making the music, compared to Enslaved, it is a widely different entity. Thematically and sonically, BARDSPEC is about minimizing, subtracting, and meditating upon the simplest essence of "things;" the single points exemplified through song titles like "Bone," "Salt," and so on, the basic elements and foundations that make up the whole. There is an element of "space" in the music and the artwork, as a representation of the inner workings of the mind and the subconscious.
Inspired by the German masters Tangerine Dream, Klaus Schultze, and Conrad Schnitzler in addition to contemporary ambient music like Norwegian one-man-band Biosphere and abstract modern electronic music like When (Norwegian also), as well as the electronic/industrial-driven metal like Godflesh. Ivar describes the appeal and trance-inducing aspects of such music to him, "I remember listening to Richard Burmer and his album Mosaic from 1984. I thought I fell asleep but I was in a semi-lucid state where I still registered music – but not much else. At the end of side A there's an explosion so violent and extreme that I jumped two feet into the air and was totally shocked. The weird thing is, I couldn't remember it being there. When I revisited the music again it was just a little 'thud.' I was just experiencing a trance so deep into the music that this deviation from the pattern and frequencies in the foregoing half hour of monotony totally shocked me. I loved it!"
Roadburn Festival plays host to a very special public listening session of Hydrogen by BARDSPEC, a chance for people to hear the album from start to finish in advance of the official release date. This event shall take place on April 21st. More information incoming on the Roadburn website.
Hydrogen Track Listing:
1. Intro – Deposition
2. Bone
3. Fire Tongue
4. Gamma
5. Salt
6. Teeth (bonus track)
Hydrogen shall be released on June 23rd across all formats. The six-panel CD digipak is available as limited first press to 1000 including bonus track "Teeth." The double gatefold LP is limited to 500 black vinyl, and the digital format also including the bonus track.
More information, audio, and other info to be shared over the coming months.
http://www.bardspec.com
http://www.facebook.com/BardSpec
http://www.instagram.com/bardspec