Master sound conspirator, Tristan Shone, will bring his cacophonous manifestation of cold, mechanical doom known as AUTHOR & PUNISHER to the streets in the coming months for a clobbering run of live takeovers. Set to commence next Thursday with a special performance and design talk at Hopscotch Festival in Raleigh, Shone will levy his punishing sonic decompositions upon several additional music fests including San Diego Music Thing, Cold Waves Festival, Southwest Terror Fest and Philip Anselmo's Housecore Horror Film Fest, with future enactments in December in their plotting stages.
Comments Shone: "After a Summer of retooling and writing music for the upcoming release [stay tuned for details] I am taking to the skies and highways for a collection of special performances and festivals. After laying dormant for several years, the Drone Machines shall return for some of these events that don't involve airplanes due to weight and power. "
AUTHOR & PUNISHER:
9/04/2014 Hopscotch Festival – Raleigh, NC (performance and design talk)
9/12/2014 San Diego Music Thing – San Diego, CA w/ Earth, King Dude
9/20/2014 Complex – Los Angeles, CA w/ 3Teeth
9/26/2014 Cold Waves Festival – Chicago, IL w/ Fear Factory, Die Krupps, Youth Code, more…
10/18/2014 Southwest Terror Fest – Tucson, AZ w/ Neurosis, The Body, Sunn O))), Goatsnake, more…
10/23-10/26 Housecore Horror Film Fest – Austin, TX w/ Neurosis, Eyehategod, Corrections House, Cattle Decapitation, more
AUTHOR & PUNISHER's latest full-length, Women & Children, was released last year via Seventh Rule Recordings. Crowned "powerful and chilling" by Metal Injection and commended for being "immediate but mysterious, a chimera that's recognizable but strange," by Pitchfork, the record continues to astound listeners globally for its ominously expressive brand of mechanical doom. In employing primarily custom designed and fabricated machines, speakers and various devices that draw heavily on aspects of industrial automation and robotics, Shone – who boasts a BS in mechanical engineering and an MFA in visual arts – manages to replicate dejection, desperation and profound sorrow through his musical corrosion with curious poise and beauty.
If you missed it, Shone spoke with Wired Magazine for an in-depth investigation of the voice modulating masks – among many other handcrafted industrial contraptions – that aid in his cacophonous manifestation of sound. View the video and feature HERE.
AUTHOR & PUNISHER's Women & Children is currently available via Seventh Rule Recordings. Order your copy at THIS LOCATION.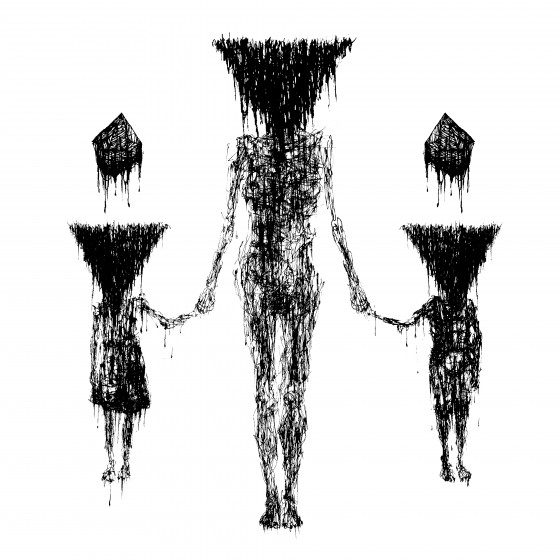 http://www.tristanshone.com
http://authorandpunisher.bandcamp.com
A&P Facebook
http://www.seventhrule.com
http://instagram.com/seventhrule
http://seventhrulerec.tumblr.com/
http://twitter.com/seventhrule