With the official vinyl version of Sacrificial, the latest full-length from occult death rock coven, ANCIENT VVISDOM, only days away, today Cvlt Nation offers up "City Of Stone."
Elaborates founding vocalist Nathan Opposition, "I'm a huge fan of classic metal, Dio, Judas Priest, MercYful Fate, so for this song I wanted to pay tribute to that sound ANCIENT VVISDOM style. It has that pace that is easy to bang your head to and a ripping guitar lead during the bridge. The lyrics were inspired by a trip I took with Dwid Hellion [Integrity] to Toward Castle in Scotland, I believe. We were looking for the castle because it linked back to his family lineage. When we discovered the castle ruins it was breath taking. I felt the presence of the ancient grounds we were walking on. It inspired me to write this song. Places like that have power and hold energy, I believe. Do not fear mortality."
Surmises Cvlt Nation, "Walking through the woods, holding the hands of your yesterday, looking in the eyes of your future – you just might need a soundtrack!"
Visit the "City Of Stone" at THIS LOCATION.
And if you missed it, sink into the sounds of "Chaos Will Reign," still streaming at Burning Ambulance THIS LOCATION.
Released on CD and digitally via Magic Bullet Records last Tuesday with the wax version set to drop Tuesday, October 28th, ANCIENT VVISDOM's Sacrificial was produced by Opposition, engineered by Travis Bonner at The Diamond Factory Studios in Austin, mastered by Paul Logus (Anthrax, Clutch, Hellyeah, Shadows Fall et al) at Taloowa Mastering, and continues to push the boundaries of both death rock and neo-folk while retaining the memorable simplicity and melodic catchiness present on their previous, critically-lauded offerings. Hellride Music calls the record, "a vital, unflinching work reflective of their passions and beliefs," Ghost Cult champions the trio's, "unorthodox style, enchanting songcraft, and poetic lyrics cloaked in dark rituals and emotion," while Metal Reviews relays, "Added to the sturdy little melodies they featured in previous albums is a newfound heaviness to hammer them home into the ear, entirely free of classic-rock pretensions that make certain other modern occult rock bands noisome after a while. Sacrificial is a very easy album to love, whether one leans toward metal or just hard rock, and deserves a listen by either kind of fan."
Order Sacrificial via Magic Bullet Records at THIS LOCATION.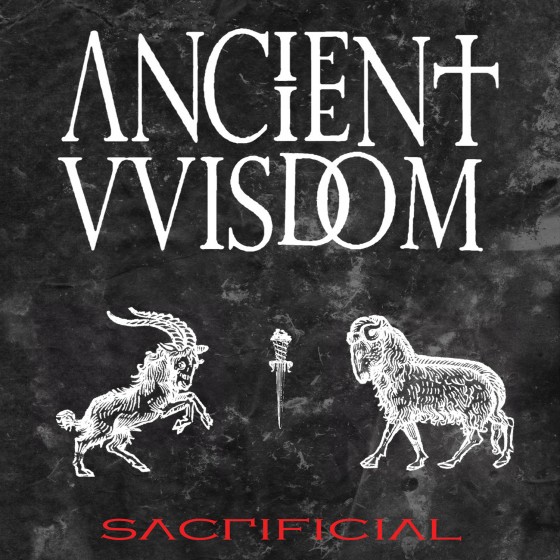 http://www.facebook.com/AVVFB
http://www.magicbulletrecords.com
http://www.facebook.com/magicbulletrecords?fref=ts