Decibel Magazine is currently streaming "None More Pale" from Dutch atmospheric black metal unit AN AUTUMN FOR CRIPPLED CHILDREN. The latest hymn comes off the band's All Fell Silent, Everything Went Quiet full-length on the eve of its official unveiling.
All Fell Silent, Everything Went Quiet is a ten-track chronology of the human condition that heaves under the weight of both distortion and emotion. Defying all genre constraints, vivid melody provides a counterpoint to dismal soundscapes and harsh vocals. Embracing an insular approach to their output, the stunning offering was recorded, engineered, mixed, and mastered by the band. The cover art was also created by the trio, with all elements of the record shaped by their collective vision. The final package delivers an emotional gut punch of melancholic ruminations.
Notes the band of their latest single, "The song is about grey days, pale beauty and the death of someone close to you."
Add Decibel, "If you're like me – and Satan help you if you are – you've likely spent an inordinate amount of time wondering what second wave black metal infused with a healthy does of Pornography-era Cure might sound like. Well, we're both in luck because clearly AN AUTUMN FOR CRIPPLED CHILDREN have not only pondered that same idea, but moved forwarded and produced an album, All Fell Silent, Everything Went Quiet, that has successfully integrated both seemingly disparate sounds."
Hear AN AUTUMN FOR CRIPPLED CHILDREN's "None More Pale" now streaming at Decibel Magazine at THIS LOCATION.
All Fell Silent, Everything Went Quiet will be released on May 1st on CD, LP, and digital formats via Prosthetic Records. For preorders go to THIS LOCATION were "I Became You" and "Water's Edge" can be streamed.
For over a decade now, AN AUTUMN FOR CRIPPLED CHILDREN has been emitting their distinctive blend of abrasive black metal and melodic shoegaze from behind an opulent veil of synths and strings. Although their original inspirations – black metal and '90s doom/goth bands – can still be detected in new material, they've evolved to incorporate so much more.
Opting to remain anonymous, and with live performances yet to be realized, AN AUTUMN FOR CRIPPLED CHILDREN channels everything they want to communicate via their recorded output. Often incomprehensible, the lyrics still convey honest sentiments in a way that has resonated with fans since their first release. The universal nature of love, death, life, loss, pain, and misery is condensed into majestic instrumental passages and verbalized through a choir of multiple instruments, of which the human voice is just one.
"…a brilliantly rewarding listening experience that proves beyond any doubt, that extremity and subtlety can come together in perfect harmony to create something really rather beautiful." — Man Of Much Metal
"…as unforgiving as it is beautiful. All Fell Silent, Everything Went Quiet is the quintessential internal struggle put into musical form. It is anxiety, angst, agony, and, dare I say, even a little bit of hope." — Toilet Ov Hell
"…black metal, post-punk, goth, new wave, shoegaze, dreampop, what have you – have always sort of worked together in some way or another… but it's the unlikely way that these influences were pulled together that makes AAFCC so delightfully weird and engaging." — Heavy Blog Is Heavy
"…expansive and sumptuous, allowing emotion to wash over the listener alternately like the warm Mediterranean or conversely the brutal North Sea." — Ave Noctum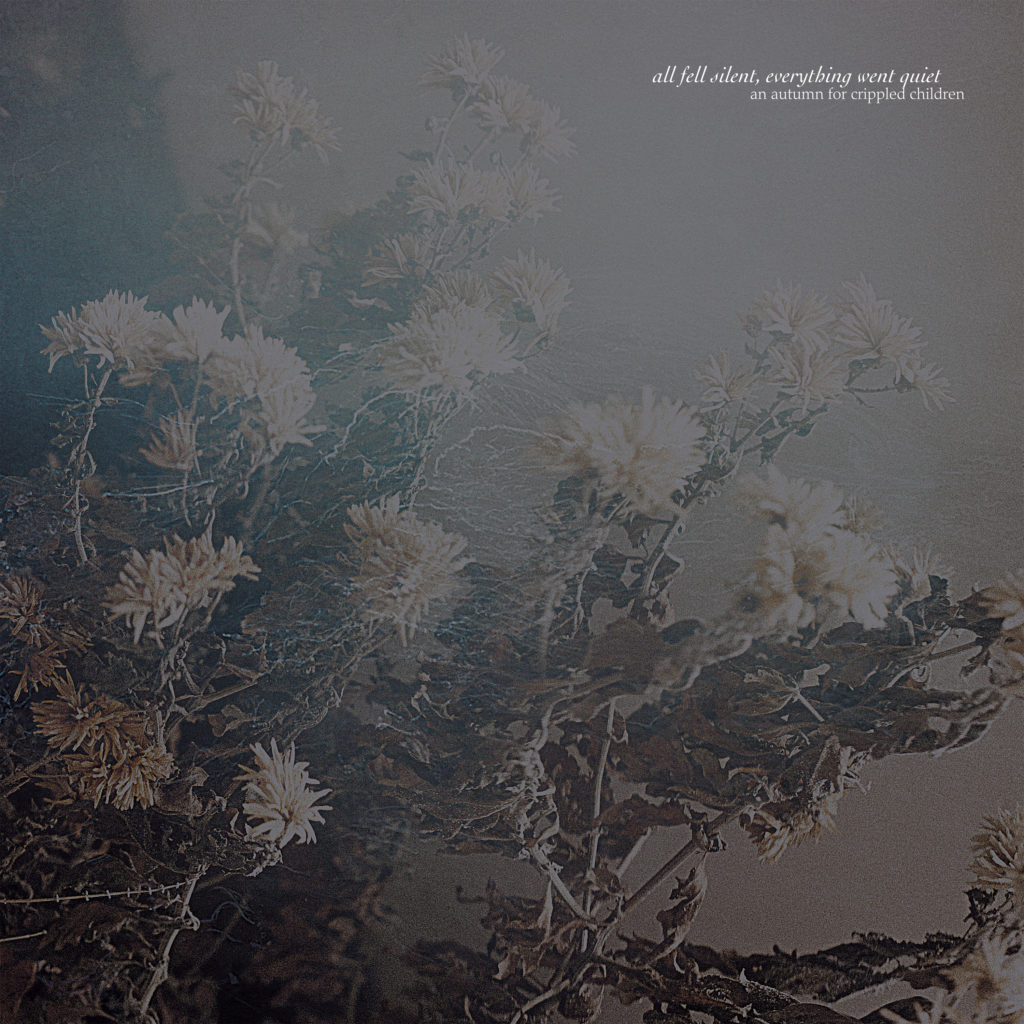 http://www.facebook.com/aafcc2009
http://shop.prostheticrecords.com/
http://www.facebook.com/prostheticrecords
http://twitter.com/ProstheticRcds
http://www.instagram.com/prostheticrecords