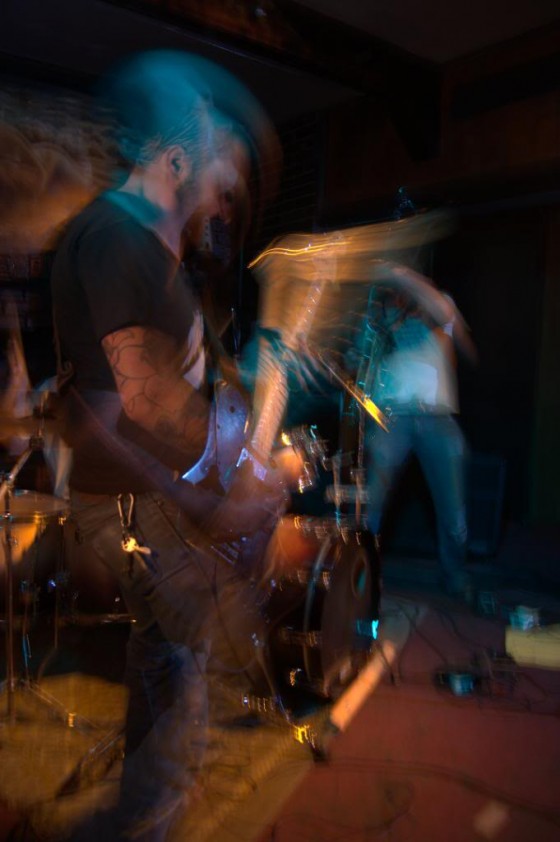 Nashville, Tennessee-based sludge/rock/folk practitioners ACROSS TUNDRAS are presently welcoming praise from media outlets internationally, as their upcoming album Sage is being prepared to hit the public in two short weeks. With an official release date of May 17th, Sage is ACROSS TUNDRAS' first release via the cult purveyors of dark Americana at Neurot Recordings. The blazing 53-minute opus showcases the band's slow-burning, organic, Western/folk-inspired rock at its most mind-numbing and expansive levels to date.
After several recent regional gigs, including a show just last week with Dax Riggs (ex-Acid Bath, etc.), ACROSS TUNDRAS are preparing to forge through the country for several weeks promoting material from Sage to their diehard fanbase. Several new shows have been added and others have moved since previous announcements, and more live dates are in the planning stages, so stay tuned for other new updates soon.
ACROSS TUNDRAS Live Actions:
5/14/2011 Little Hamilton – Nashville, TN w/ Red Forest Hunter, Campaign
5/19/2011 The Hideaway – Johnson City, TN w/ Forks of Ivory
5/20/2011 The Coffee Pot – Roanoke, VA w/ Crank
5/21/2011 Talking Head – Baltimore, MD w/ Admiral Browning
5/22/2011 Krugs – Frederick, MD w/ Admiral Browning
5/23/2011 The Firehouse Grill – Fairfax, VA w/ Akris, Ancient Astronaught, Admiral Browning
5/24/2011 Meatlocker – Montclair, NJ
5/25/2011 JR's Bar – Philadelphia, PA w/ Ominous Black
5/26/2011 Union Pool – Brooklyn, NY w/ Ominous Black, Yorba Linda
5/27/2011 Elm's – New Haven, CT w/ Sea of Bones
5/28/2011 The Depot – York, PA w/ Wrath of Typhon
5/29/2011 Badlands – Syracuse, NY w/ Sparhawk, Rust Empire, The Making
5/30/2011 Mohawk Place – Buffalo, NY w/ Sonorous Gale, Dirt Eyes
5/31/2011 Garfield Artworks – Pittsburgh, PA
6/01/2011 Carabar – Columbus, OH w/ Main Street Gospel
6/02/2011 Memories Bar – Chicago, IL w/ Angel Eyes, Sunsplitter
6/03/2011 Mayday Northside – Cincinnati, OH w/ Beneath Oblivion, Valley of the Sun
6/04/2011 The Green Lantern – Louisville, KY w/ Below, Stampede
Phone interviews with ACROSS TUNDRAS' founding vocalist/guitarist Tanner Olson are available upon request nearly any day before the start of the upcoming tour. Interviews and live coverage opportunities with of the band along the upcoming tour dates are available as well. Please send all requests to an Earsplit operative right away to set something up.
http://www.acrosstundras.bigcartel.com
http://www.myspace.com/acrosstundras
http://www.facebook.com/pages/ACROSS-TUNDRAS/67862323857
http://www.neurotrecordings.com
http://www.myspace.com/neurotrecordings