[photo by Levan TK]
As US black metal outfit, ABIGAIL WILLIAMS, prepares for their latest full-length studio album, The Accuser, to see release via Candlelight Records at the end of October, the first single from the record has been issued in the form of an exclusive premiere of "Path Of Broken Glass" through Revolver Magazine. Additionally, the band's massive co-headlining North American tour with Today Is the Day begins tonight.
Closing a three-year gap since their last album, the eight hymns comprising ABIGAIL WILLIAMS' corrosive The Accuser are bleak, dark, and infinitely engrossing, and will quickly be viewed as the band's best work since their genesis in Los Angeles in 2004. The lineup, fronted by founding vocalist/guitarist Ken Sorceron (ex-Lord Mantis), now features guitarist Jeff Wilson (Wolvhammer, Chrome Waves, Doomsday, La Chant Funebre), and drummer Charlie Fell (Cobalt, ex-Lord Mantis, ex-Avichi) with recording bassist Will Lindsay (Indian, Lord Mantis, Anatomy Of Habit) and live bassist John Porada (Negative Mantra, Terminate, ex-Nachtmystium). The diseased offering was recorded, mixed and mastered in just five days by Sorceron at the band's home studio in Olympia, Washington, and boasts a guest appearance by Neill Jameson (Krieg, Twilight) and the tripnotic cover renderings of Portland-based illustrator/tattoo artist, Stevie Floyd (Dark Castle, Taurus).
With The Accuser now less than two months from release, the first single from the record has been issued, as Revolver Magazine exclusively offers album opener "Path Of Broken Glass" to the public. Offers Ken Sorceron of the track, which features vocals by drummer Charlie Fell rather than Sorceron himself, and what fans can expect of the upcoming dates, "Instead of doing all the vocals myself like I usually do I had Charlie Fell on 'Path Of Broken Glass' and Neill Jameson on 'Forever Kingdom Of Dirt', two friends whose voices I really dig a lot. My buddy Lucas from a band called Spectral Hatchery in Olympia also lent his voice on parts of 'Godhead' and 'Nuummite' with some throat singing type stuff. We plan to play five songs off the new record live on the co-headlining run with Today Is The Day. "
Walk ABIGAIL WILLIAMS' "Path Of Broken Glass" courtesy of Revolver Magazine RIGHT HERE.
ABIGAIL WILLIAMS' The Accuser will see release on October 30th via Candlelight Records, and preorders have been made available, the CD HERE and digital HERE.
As a precursor to its release, ABIGAIL WILLIAMS will bring their audio slayings to the stage on a thirty-four-city North American tour with visionary metal trio, Today Is the Day. The tour kicks off in Salt Lake City tonight, Friday, September 11th, and runs through most of the US and into Canada, ending on October 16th in San Francisco.
Additional tour dates and further audio samples from The Accuser will be released in the coming days.
ABIGAIL WILLIAMS w/ Today Is The Day:
9/11/2015 Metro Bar – Salt Lake City, UT
9/12/2015 Roxy Theater – Denver, CO
9/13/2015 Fubar – St. Louis, MO
9/14/2015 Vino's Brewery – Little Rock, AR
9/15/2015 The Social Room – Columbia, MO
9/16/2015 Hideout Bar – Appleton, WI
9/17/2015 Red Line Tap – Chicago, IL
9/18/2015 The Pike Room – Detroit, MI
9/19/2015 Frankie's – Toledo, OH
9/20/2015 The Foundry – Lakewood, OH
9/22/2015 Mohawk Place – Buffalo, NY
9/23/2015 Hard Luck – Toronto, ON
9/24/2015 Maverick's – Ottawa, ON
9/25/2015 Ralph's Diner – Worcester, MA
9/26/2015 Brighton Bar – Long Branch, NJ
9/27/2015 Bowery Electric – Brooklyn, NY
9/28/2015 Club Orpheus – Baltimore, MD
9/29/2015 Ruffhouse Pub – Chesapeake, VA
9/30/2015 The DHP – Fayetteville, NC
10/01/2015 Ground Zero – Spartanburg, SC
10/02/2015 Epic Problem – Tampa, FL
10/03/2015 O'Malley's – Margate, FL
10/04/2015 The Masquerade – Atlanta, GA
10/05/2015 Handlebar – Pensacola, FL
10/07/2015 Korova – San Antonio, TX
10/08/2015 Rail Club – Ft. Worth, TX
10/09/2015 Dirty Dog Bar – Austin, TX
10/10/2015 Rose Park Activity Bldg. – Abilene, TX
10/11/2015 Blu Phoneix Venue – Albuquerque, NM
10/13/2015 Joe's Grotto – Phoenix, AZ
10/14/2015 The Whiskey A Go Go – West Hollywood, CA
10/15/2015 LVCS – Las Vegas, NV
10/16/2015 DNA – Lounge San Francisco, CA
10/17/2015 Blackwater Bar – Portland, OR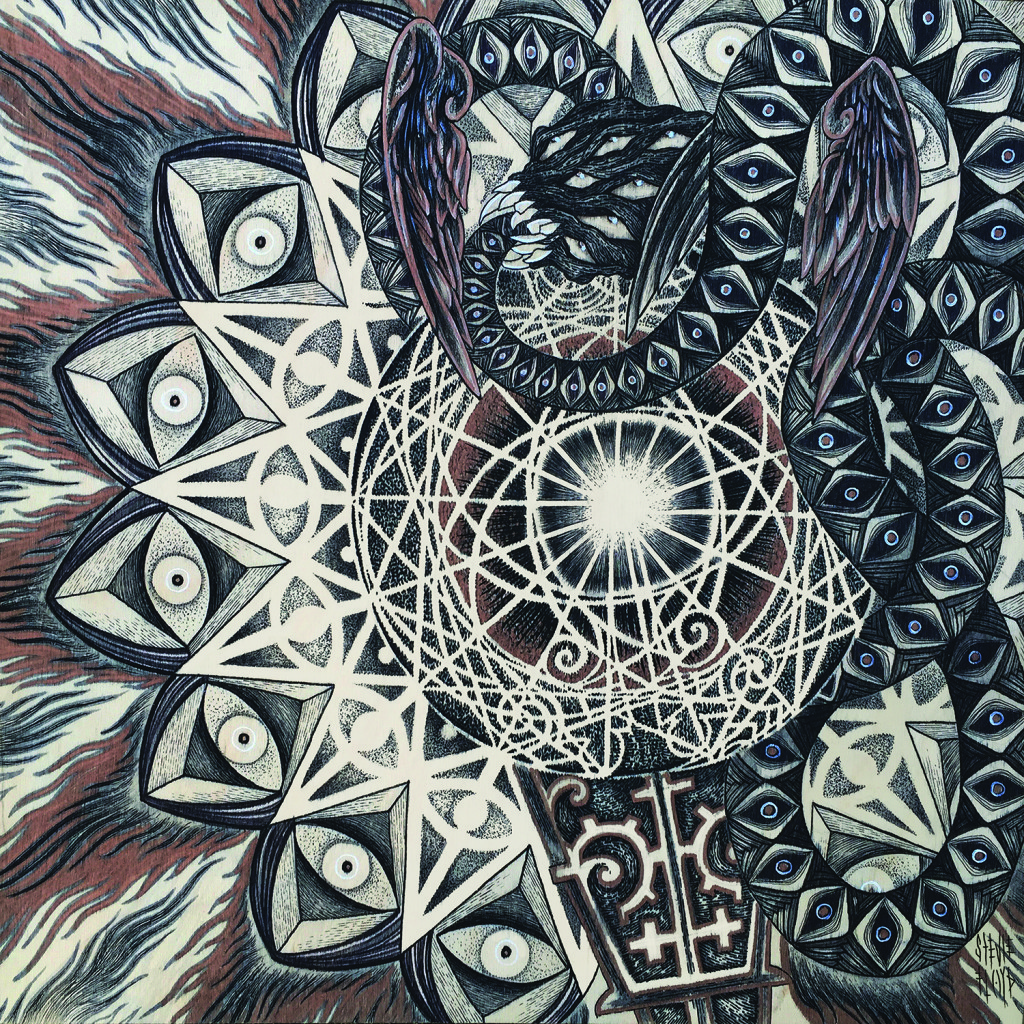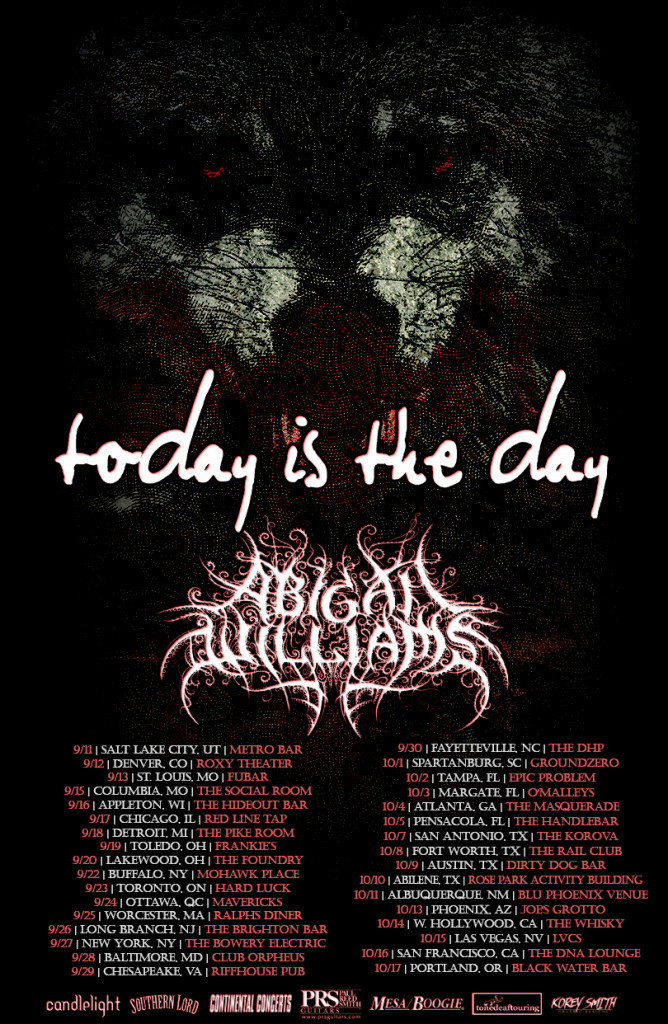 http://www.facebook.com/abigailwilliamsofficial
http:/www.candlelightrecordsusa.com
http://www.facebook.com/candlelightrecords