Just one year after their accomplished debut, Swiss atmospheric black metal duo AARA strikes while the proverbial iron is hot with the release of their mesmerizing second record, En Ergô Einai, set for release this April via their new label home of Debumer Morti Productions
Drawing inspiration from the Age of Enlightenment in eighteenth century Europe, En Ergô Einai serves as a tribute to the duality in man's pursuit of perfection and the futility found therein. Like strokes of inspiration, exquisite guitar melodies weave a fluent plethora of moods and emotions, showcasing a heavy classical influence. Undulant blast beats and biting screams serve as a counterpoint to pristine atmospheres and ethereal choirs, an obstinate reminder of the finite nature of man and his creations. Here at the onset of a new decade, AARA presents a landmark of thoughtful, unorthodox black metal.
En Ergô Einai, which includes a guest appearance by Blut Aus Nord's Vindsval, was recorded, mixed, and mastered at Chäuer Studios Bärn with cover art by Michael Handt, and artwork design by Naturmacht Studios.
In advance of the release of En Ergô Einai, No Clean Singing is currently streaming opening track, "Arkanum." Issues the band, "'Arkanum' is the prelude to the album. An acoustic spherical intro by V. (Blut Aus Nord, Yeruselem) leads the listener into the first chapter of the journey of man's search for knowledge and meaning in the times of enlightenment. For the first time, man is confronted with the idea of the existence of an individual, detached from religion and classes – driving forward the development of science and culture. A constant alternation of emotions and moods in the song structure portrays the rift between new and old, expresses the detachment from the conventional and euphoric mood. This is the beginning of a development that will plunge man into deep questions and the demand for significance. Man between the search for meaning and the bitter insight of his own insignificance."
Notes No Clean Singing in part, "The blasting propulsion of the song is unrelenting, as are the frantic hum of the bass and the unbridled torment of the vocals. The music makes the pulse race in a torrid pace, but the song rockets into the skies, like a hawk exulting in a thermal, with us in its clutches. At the end, it sounds like some angelic host raising their voices in glorification. »
Read more and stream "Arkanum" at THIS LOCATION.
En Ergô Einai will be released on April 3rd in digipack CD, digital, and limited edition vinyl formats. Find preordering options below.
North America: https://debemurmorti.aisamerch.com/band/aara
Europe: https://www.debemur-morti.com/en/419-aara-shop
Bandcamp: https://aara.bandcamp.com/album/en-ergo-einai
En Ergô Einai Track Listing:
1. Arkanum
2. Stein auf Stein
3. Aargesang (Aare II)
4. Entelechie
5. Telôs
AARA:
Fluss – vocals
Berg – guitars, bass, synths
J – drums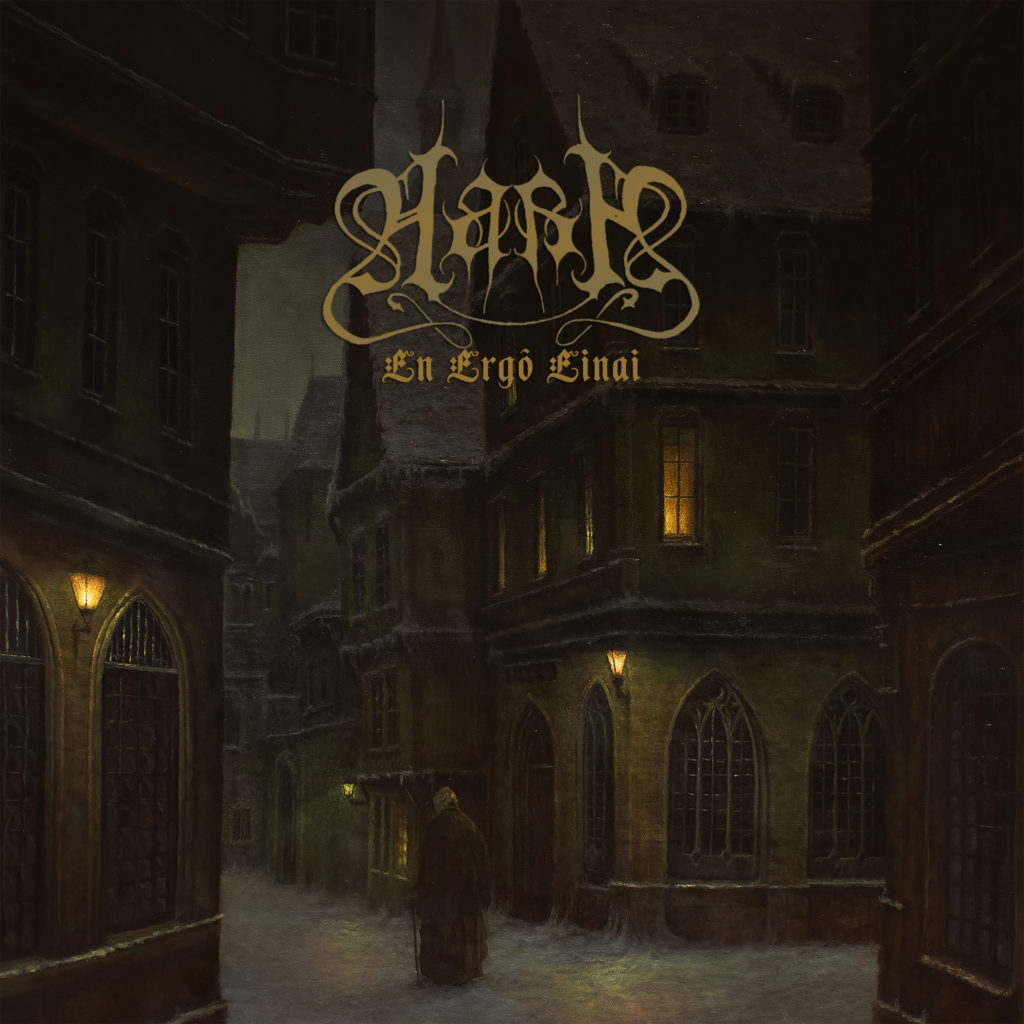 https://www.facebook.com/Aara-941630312665011/
http://www.debemur-morti.com
http://www.facebook.com/debemurmorti
http://dmp666.bandcamp.com
http://www.instagram.com/debemurmorti/