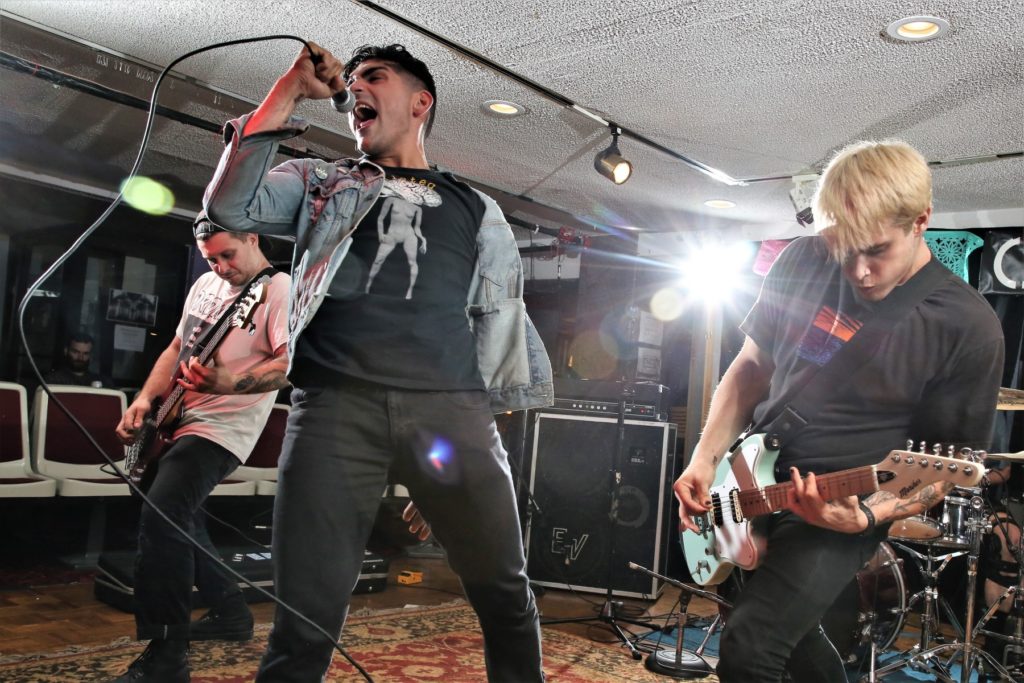 [photo by Todd Pollock]
As WAR Records prepares to release the Into The Pain flexi from Philadelphia, Pennsylvania hardcore outfit FIXATION, BrooklynVegan has premiered the EP's lead track, "The Role," as preorders for the record have been issued.
Into The Pain explodes with FIXATION's take on classic, ripping hardcore, unloading four agitated tracks in under five minutes. The EP was recorded, mixed, and mastered by Wyatt Oberholzer at The Knife Lair (Year Of The Knife, Struck Nerve, Drowse) and finished with artwork by Linas Garsys (American Nightmare, Ceremony, World Be Free).
Offers FIXATION's vocalist Matthew Elliot Green, "Into The Pain is all about processing withheld frustrations, painful experiences and undealt-with trauma. 'The Role' explores the agitation of unwarranted and unsolicited life advice from inadequate sources. Even as a person who's been involved in distrusting, anti-authoritarian punk and hardcore circles for a large portion of my life, there still remained a small part of me that wanted to heed advice from people and groups that maintained a nominal position of looking out for me. There's not one group or instance in mind with this track, but more a culmination of holding my tongue through many experiences with that kind of misstep. Writing this record has been more an act of catharsis than rebellion."
BrooklynVegan states, "We're premiering lead single "The Role," which clocks in at under a minute and a half and is a killer dose of no-frills hardcore."
Stream FIXATION's "The Role" at BrooklynVegan RIGHT HERE.
Into The Pain to be released as a flexi and through all digital outlets on May 10th through WAR Records, the label founded by Andrew Kline of Strife and Berthold City. Preorders have been posted at the label webshop HERE and Bandcamp HERE.
FIXATION will hit the Northeast on a run through Providence, Lindenhurst, and Philadelphia April 26th through 28th alongside Spine and Rule Them All. May sees them playing Richmond, as well as several shows scattered throughout Pennsylvania with the likes of Jesus Piece, Miracle Drug, The Dividing Line, and others.
FIXATION Tour Dates:
4/26/2019 AS220 – Providence, Ri w/ Spine, Antagonize, Rule Them All
4/27/2019 Brewhaus Pub – Lindenhurst, NY w/ Spine, Rule Them All
4/28/2019 No Face Studios – Philadelphia, PA w/ Spine, Rule Them All
5/06/2019 TBA – Wilkes Barre, PA w/ Lower Species
5/08/2019 TBA – Richmond, VA w/ Lower Species
5/12/2019 Emmanuel Episcopal – Quakertown, PA w/ Jesus Piece, Struck Nerve, Drowse, more
5/24/2019 The Burners – Bethlehem, PA w/ Miracle Drug, Dying For It, The Dividing Line
Watch for additional track premieres, tour dates, and more to be announced shortly.
With an emphasis on lyrical potency and fast, aggressive songwriting, FIXATION has pulled no punches since their formation in late 2017. Comprised of current and former members of Drowse, The Dividing Line, New Heart, and Time's Up, the band delivers combative, pointed hardcore for fans of Rival Mob, Nerve Agents, Arms Race, Youth Of Today, No Tolerance, and Infest.
FIXATION has taken their anthems on the road across the Eastern and Midwest US on several tours, performing alongside Strife, Regional Justice Center, Rule Them All, Vantage Point, Leeway, Miracle Drug, Chokehold, Vitamin X, Restraining Order, and others, and has performed at FYA Fest, This Is Hardcore, and other notable gatherings over the past two years.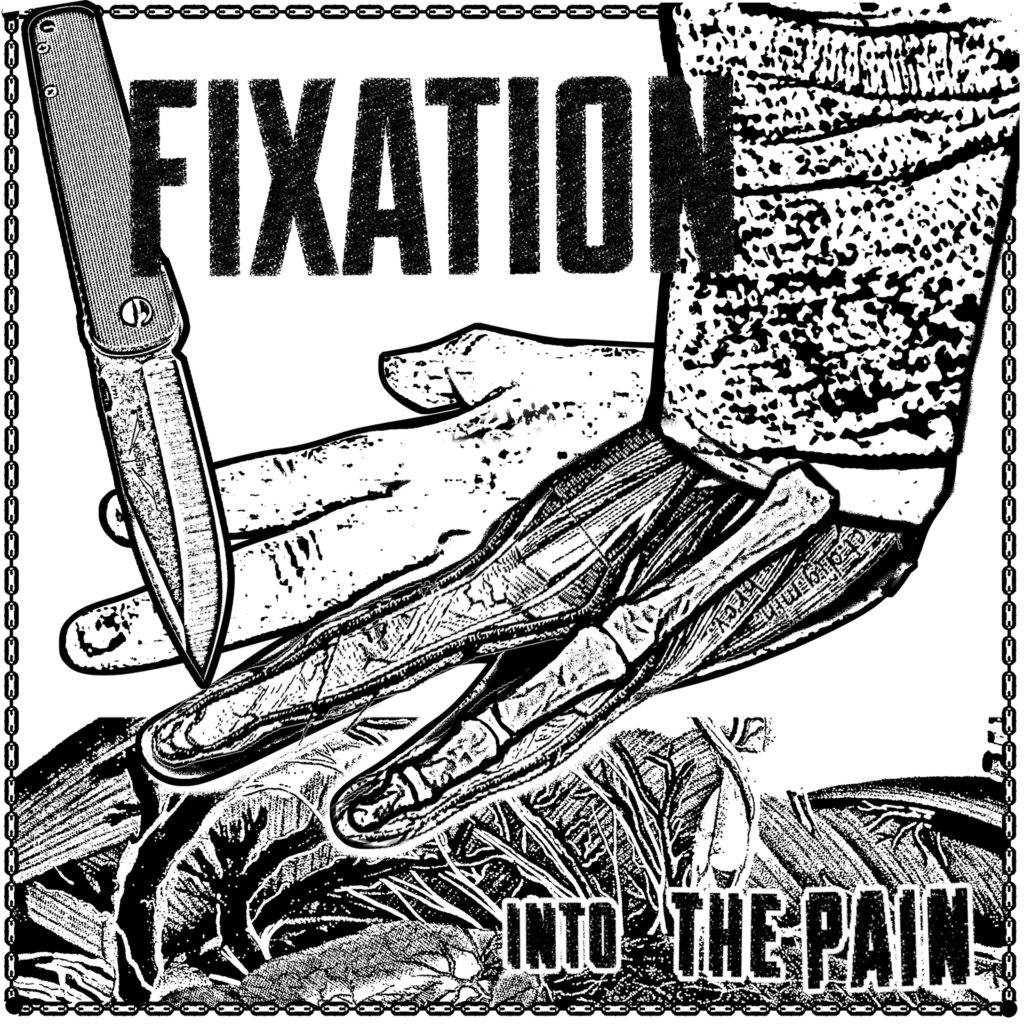 https://fixationphl.bandcamp.com
http://www.war-rec.com
http://www.facebook.com/WARRECORDS.HC
http://www.instagram.com/WARRECORDS
http://www.twitter.com/WARRECORDS1