No Echo is now streaming "Crimine Contro L'immagine," the latest single from CRIPPLE BASTARDS and their impending seventh LP, La Fine Cresce Da Dentro. The LP is nearing release through Relapse Records later this month, as the iconic Italian grindcore outfit celebrates their milestone thirtieth anniversary this year.
The "Crimine Contro L'immagine" single is playing alongside an interrogation with vocalist Giulio The Bastard, who issues in part, "The title of the album means 'The end grows from within' and it has to do with the fact that the more you let yourself down, overpowered by apathy, resignation and lack of emotions, the more you feed the hand that drives you to death. So, we thought that the front cover photo that has the contrast between the hand of a dead person and an aseptic hand in a plastic glove was somehow portraying well the concept expressed through the title."
Hear CRIPPLE BASTARDS' "Crimine Contro L'immagine" only through No Echo at THIS LOCATION.
La Fine Cresce Da Dentro is due out next Friday, November 9th on CD, LP, and digital formats. Physical preorders are available via Relapse.com HERE and digital downloads/streaming services where the "Passi Nel Vuoto" video and tracks "Non Coinvolto" and "La Memoria Del Dolore" are playing HERE.
CRIPPLE BASTARDS Live:
11/03/2018 Factory – Azzano Veneto, IT
12/15/2018 Fabrik – Cagliari, IT
1/18-19/2019 XXXapada Na Tromba Festival – Lisbon, PT
5/24-25/2019 Pitfest – Erica, NL
Recorded at the legendary Fredman Studios in Gothenburg, Sweden with producer Fredrik Nordström (At The Gates, Dark Tranquillity), La Fine Cresce Da Dentro – translated to "The End Is Growing From Within" – delivers eighteen tracks of inconceivable speed and brutality even surpassing CRIPPLE BASTARDS' intense prior releases. Now in their third decade of delivering their brutalizing anthems to the masses, the album proves that this act shows no signs of slowing down and continues to destroy unsuspecting eardrums with hate-filled, grind-punk chaos.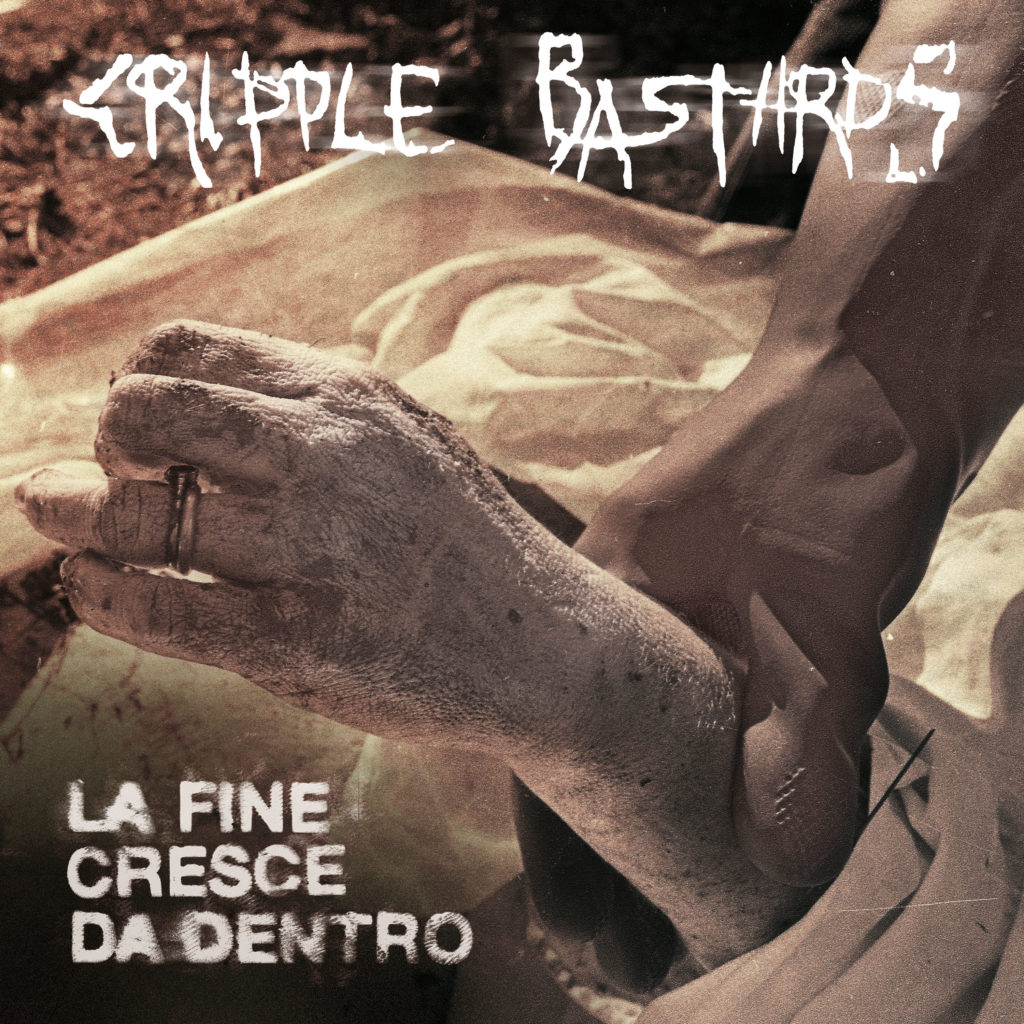 https://www.facebook.com/cripplebastards
https://www.instagram.com/cripple_bastards
https://twitter.com/cripplebastards
https://cripplebastards.bandcamp.com
http://www.relapse.com
http://www.relapserecords.bandcamp.com
http://www.facebook.com/RelapseRecords
http://www.twitter.com/RelapseRecords
https://www.instagram.com/relapserecords