[photo by Nathan A. Verrill]
"Some would say this is dark and lonely music, with urban overtones, while others feel a sense of otherworldliness and calm in its shimmering moods. I appreciate and welcome each individual's interpretation of the most personal music I make."
LEILA ABDUL-RAUF's haunting and reflective third solo album, Diminution, is now streaming in its entirety at Noisey, days before the album is officially released digitally, as preorder options for the LP and CD versions of the album are also issued.
"Her latest effort, the brooding, ephemeral Diminution, sees her channel urban loneliness and emotional blight via a combination of delicate guitar, brooding trumpet, textural drones, eldritch chimes, and her own spare, startlingly sweet vocal stylings, which float above the mire like newly freed souls," Noisey offers in part. "It's a gorgeous album, the kind of thing you'd put on when the clouds have gathered outside, your heart's started to ache, and your last good lightbulb starts flickering."
Stream LEILA ABDUL-RAUF's Diminution at Noisey RIGHT HERE.
Diminution will see digital release this Friday, April 13th, and physical release on May 11th, on CD through Malignant Records and on LP through Cloister Recordings and Black Horizons. Find preorders through the artist HERE, the LP HERE, and the CD HERE.
Watch for a video from the album and more to see release in the coming weeks.
Diminution sees Bay Area-based multi-instrumentalist LEILA ABDUL-RAUF – known for her work in Vastum, Ionophore, Cardinal Wyrm, Hammers Of Misfortune, Fyrhtu, and many other acts – taking a more stripped-down approach to her uniquely haunting and shadowy soundscapes. While retaining a firm grasp on the feeling of urban desolation and early morning solitude, Diminution's tracks are generally longer than previous works and feel more spacious and open, where sparse melodies and gentle textural flow meet ethereal choral vocals, distant trumpet, delicate guitar, and luminous, yet melancholy drones and warm tonal drift. Diminution is another spellbinding work from LEILA ABDUL-RAUF for those seeking solace in quiet and introspective music residing just on edge of consciousness. All songs on Diminution were self-composed, performed, and produced, after which the tracks were mastered by Myles Boisen at Headless Buddha Mastering Lab, and the album completed with striking artwork by Matthew Jaffe and layout by Kristoffer Oustad and James Livingston.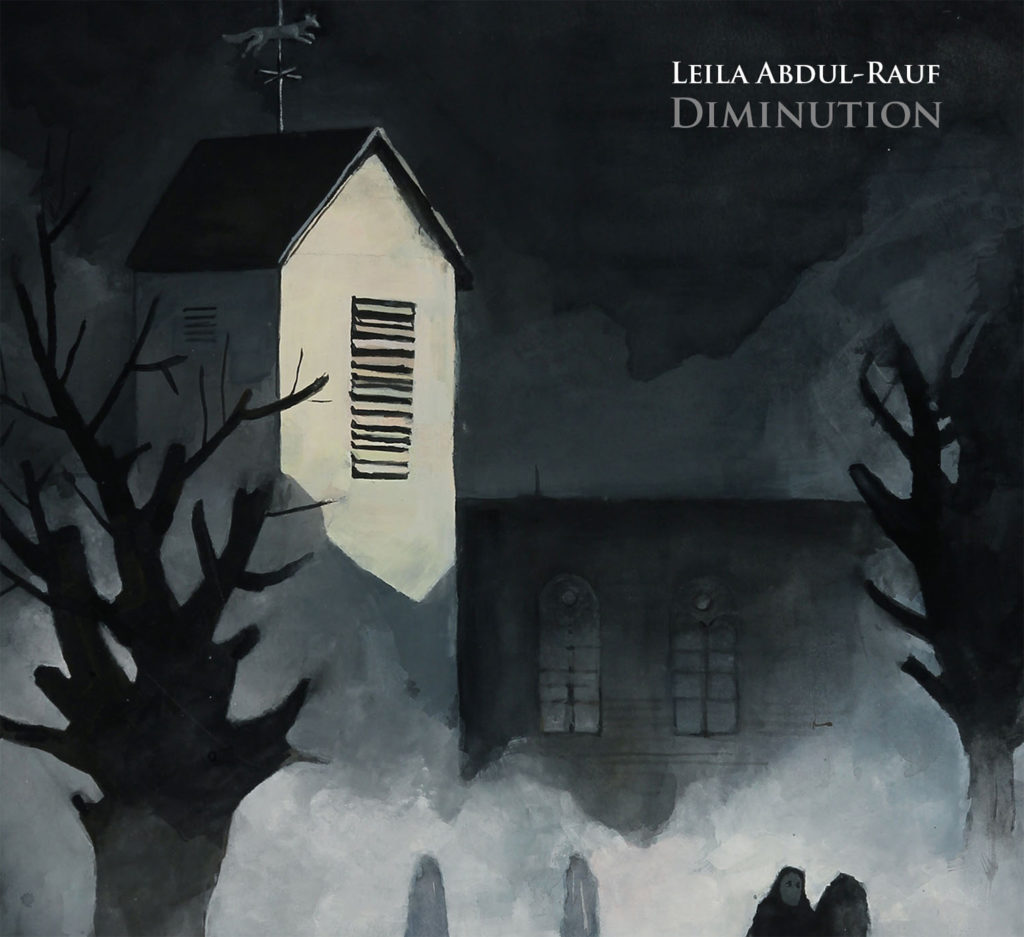 https://leilaabdulrauf.bandcamp.com
https://www.facebook.com/leilaabdulrauf
https://cloisterrecordingsus.bandcamp.com
http://www.cloisterrecordingsus.bigcartel.com
https://www.facebook.com/cloisterrecordings.us
http://www.malignantrecords.com
http://www.facebook/com/malignantrecords
http://www.malignantrecs.bandcamp.com
https://www.soundcloud.com/malignantrecords
http://www.black-horizons.com
https://www.facebook.com/blckhrzns