[photo by Nathan A. Verrill]
LEILA ABDUL-RAUF — known for her work in Vastum, Ionophore, Cardinal Wyrm, Hammers Of Misfortune, Fyrhtu, and much more, as well as her solo works — will release her haunting third solo album, Diminution, in May. The artwork and track listing for Diminution have been issued.
The follow-up to LEILA ABDUL-RAUF's 2015 highly acclaimed Insomnia album, Diminution sees the Bay Area-based, multi-instrumentalist take a more stripped-down approach to her uniquely haunting and shadowy soundscapes. While retaining a firm grasp on the feeling of urban loneliness and early morning solitude, Diminution's tracks are generally longer than previous works and feel more spacious and open, where sparse melodies and gentle textural flow meet ethereal choral vocals, distant trumpet, delicate guitar, and luminous, yet melancholy drones and warm tonal drift.
All songs on Diminution were composed, performed, and produced by LEILA ABDUL-RAUF, mastered by Myles Boisen at Headless Buddha Mastering Lab, and the album is completed with stunning artwork by Matthew Jaffe and layout by Kristoffer Oustad and James Livingston. Diminution is another spellbinding work from Leila for those seeking solace in quiet and introspective music residing just on edge of consciousness.
Offers ABDUL-RAUF of the new record, "By way of a desolate trainyard at night, forgotten objects in an abandoned room, and other near empty spaces past and present, I bring my third offering, Diminution: the diminishing value of art forms and processes, individual expression, and even human life itself to almost nothing in this 21st Century world, is like a fading out, or death on a large scale. In spite of this, a grounded psychic core remains in the void: a sense of freedom in the renunciation of all that is concrete. Some would say this is dark and lonely music, with urban overtones, while others feel a sense of light ethereality and calm in its shimmering moods. All interpretations are valid and true."
Diminution will see digital release on April 13th and physical release on May 11th, on LP through Cloister Recordings in conjunction with Black Horizons, and on CD through Malignant Records. Watch for preorders links on all formats to be released in the days ahead.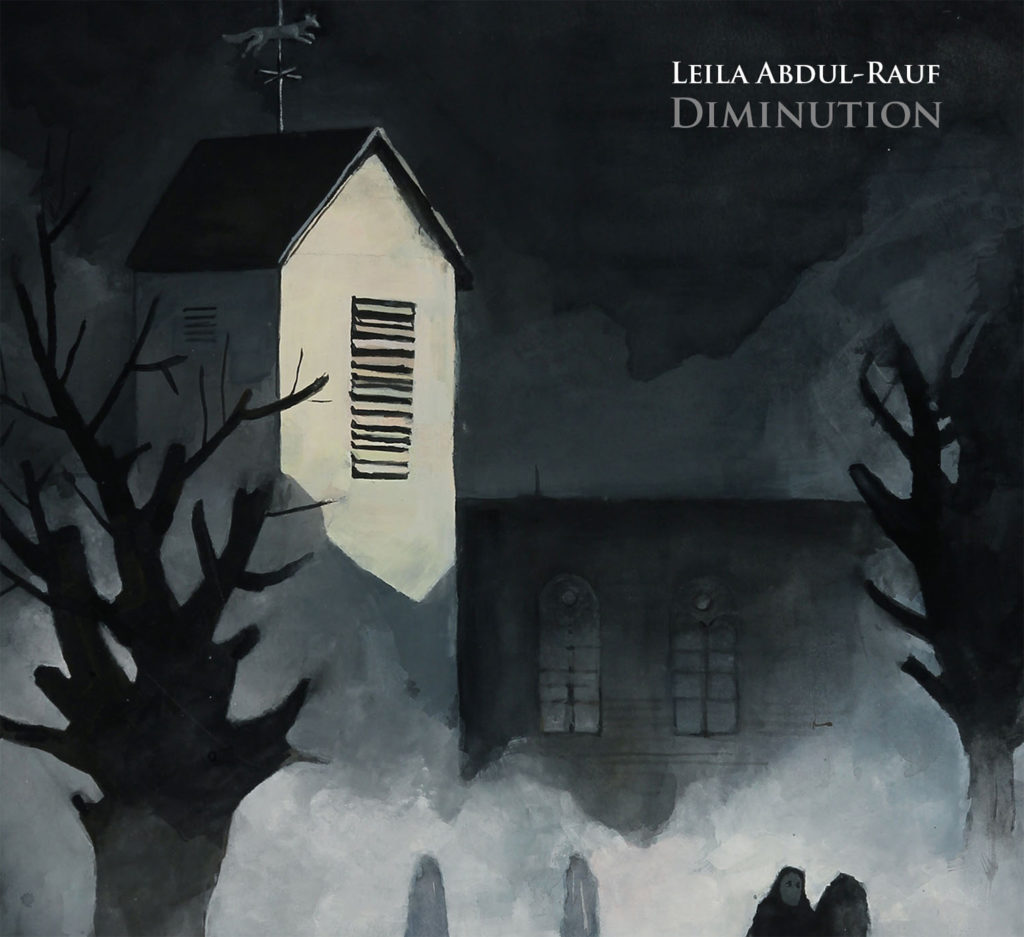 [CD cover]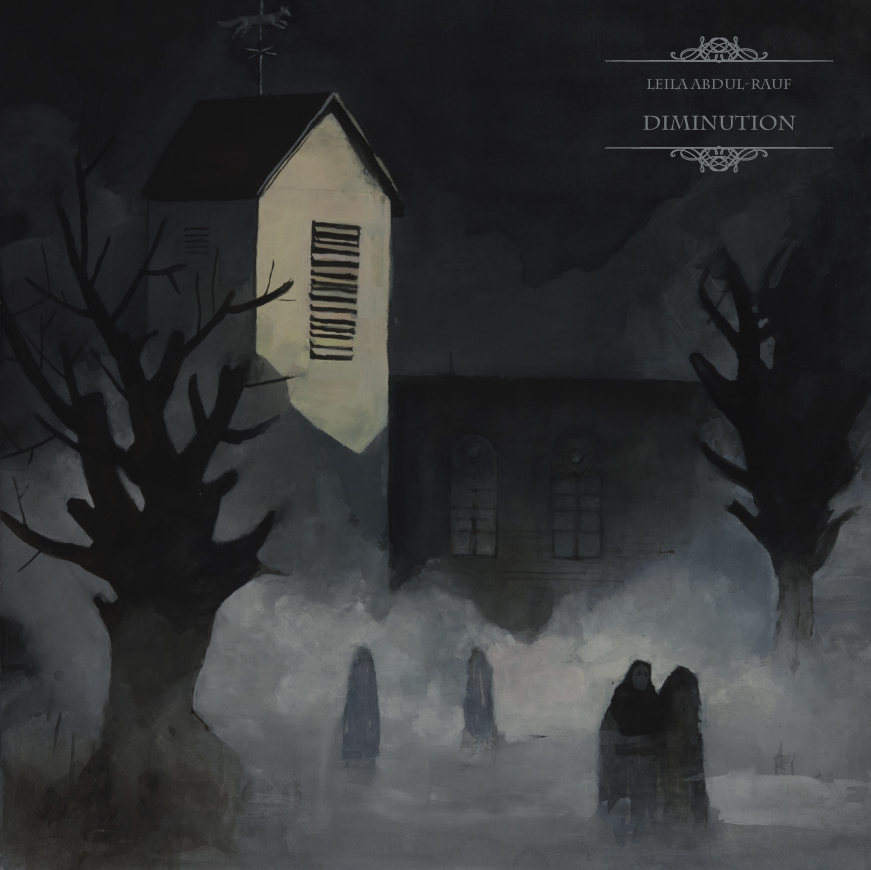 [LP cover]
Diminution Track Listing:
1. Diminution
2. Life Leaving
3. Causeway
4. Abjure
5. Wayward
6. Self-Recognition (For Pauline Oliveros)
7. Hindsight
8. Light Rising
https://leilaabdulrauf.bandcamp.com
https://www.facebook.com/leilaabdulrauf
https://cloisterrecordingsus.bandcamp.com
http://cloisterrecordingsus.bigcartel.com
https://www.facebook.com/cloisterrecordings.us
http://www.malignantrecords.com
http://www.facebook/com/malignantrecords
http://malignantrecs.bandcamp.com
https://soundcloud.com/malignantrecords
http://www.black-horizons.com
https://www.facebook.com/blckhrzns